Sticks, pads and boards – Hunter sporting three sets of gear through lacrosse, football, snowboarding
No matter what, two things keep Coppell senior Ryan Hunter going: sports and his family.
In the summer of his junior year, Hunter moved unexpectedly from Atlanta to Coppell due to his father's job. Moving to a new state is already difficult, but moving in the middle of his high school years was even more challenging. 
"The move was really tough for me," Hunter said. "I had been planning to go to university in the southeast. And obviously, especially because I moved in the middle of high school, I had to start all over with my relationships."
But already having moved once before, from Seattle to Atlanta in fourth grade, Hunter knew how important it was to form new friendships. Sports helped him do that.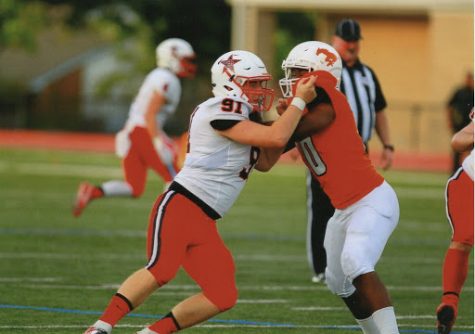 "Being involved in athletics obviously helps you kind of get into the group a little," Hunter said. "You meet people right away, so everything falls into place."
Hunter has been playing football since fourth grade and is currently on the varsity team. However, it is not the only sport he plays; he also participates in lacrosse during the spring season.
"After begging my mom, I was able to start playing football in fourth grade, but lacrosse I didn't pick up until I was in seventh grade," Hunter said. "All my friends were playing it, so I picked it up as a way to fill in the spring season. I ended up really enjoying it."
Even outside of school, Hunter leads an active lifestyle. Though he no longer plays them, he was involved in multiple other sports in his childhood, including basketball and baseball. He also began skiing when he was 5 years old, and after two years, switched over to snowboarding, which he continues to do.
"Sports gave me an escape. Whenever I'm practicing a sport, it gives you the same kind of environment no matter where you are. That familiarity really helped me," Hunter said. "Plus, my whole family is pretty active, so it helped me bond with them. Moving made us closer as a family because I've had to start over with friends."
Not only did his father, Gary Hunter, coach several of Ryan's teams when he was a child, but he also taught him how to fish and hunt. The family also wakeboards and goes to Colorado every winter break to snowboard together.
"He's very grounded in family and tradition, and the traditions we have are important to him," Ellen Hunter, Ryan's mother, said. "Not only that, but he's a cup-half-full kind of person. There's always a silver lining, something good that comes out of it. Yes, it would have been nice if he could stay in one house his whole life, but with [the moves], he told me that now he's made friends who now are all over the country and knows what it's like to live in different places."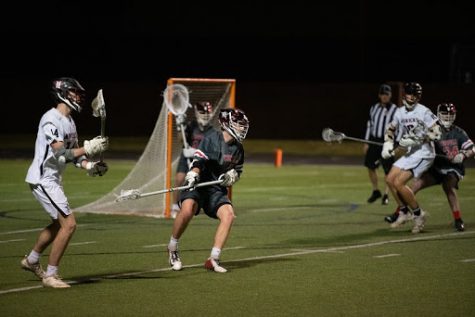 This optimism can also be seen when he plays his sports.
"It has been a joy coaching Ryan over the years. He always showed up to practice with a great attitude, ready to work hard," Coppell lacrosse coach Matt Mueller said. "It's never easy being the new guy. Ryan embraced it, and I can't wait to see what his future holds."
Hunter will attend Texas Tech University and plans to continue living his athletic lifestyle.
"Sports is like my safe space. No matter where I am, all I need to do is focus on the task at hand," Ryan said. "I plan on continuing to be active for a long, long time."
About the Writer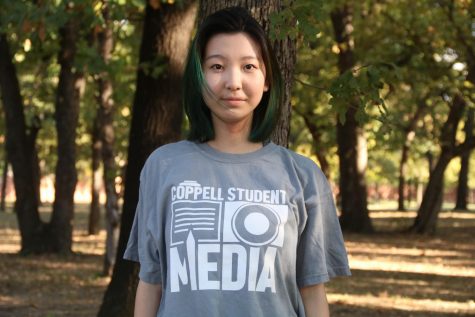 Joanne Kim, Staff Writer
Joanne is a junior and a second-year staff writer for The Sidekick. When not doing schoolwork or extracurriculars, she can likely be found reading or taking...