Coppell's blooming business scene: present condition, tackling COVID-19 and future ambitions
May 15, 2020
Coppell is a prime example of the tremendous growth North Texas cities have been experiencing the past few decades– booming from approximately 16,000 residents to 42,000 residents in the last 30 years.
As Coppell's population boomed, so did its business sector. Coppell held approximately 2 million square feet of commercial space in 1992. Today, Coppell touts more than 30 million square feet of commercial space.
In the past few decades, Coppell dedicated its west and south side to industrial and commercial use, housing offices and warehouses/distribution facilities, such as the Amazon warehouse on West Bethel Road. Old Town Coppell and Denton Tap Road also serve as hotspots for many businesses, specifically consumer services such as restaurants and local businesses to flourish. 
The city's pro-business attitude along with its suburban lifestyle attracted more than 500 businesses, but many think Coppell's main selling point is its location.
"The number one attraction for businesses is the location of the city." Coppell Chamber of Commerce President Ellis Braxton-Leveen said. "We are in the heart of the Metroplex, and we are 15 minutes from DFW Airport. Coppell has a beautiful community and our city is very easy to work in, but the prime selling point is the great location." 
Positioned in a comfortable balance between its residential and commercial districts, Coppell seems poised for a bright future in the long run. 
Weathering COVID-19
The COVID-19 outbreak has been weighing heavy on businesses across the nation, and the Coppell business community is no exception. Now, almost 2 months into the self isolation phase, businesses, especially in the consumer sector, continue to struggle to make ends meet. The City of Coppell and the Coppell Chamber of Commerce have been working overtime to ensure the Coppell business community has what it needs to stay afloat in a time money flows slowly.
"When [the outbreak] first started happening, we made the decision that whether they were members of our Chamber of Commerce or not, we were going to help any business that asked us for help," Braxton-Leveen said. "We have spent most of our time gathering information to better assess who needs what, staying on top of restrictions that have been put in place and making sure businesses have the funding."
The Coppell Chamber of Commerce has been surveying businesses to arrange resources with the City of Coppell. It has helped stores set up ways to sell products online and stream activities like karate and gym classes on the internet. The Chamber of Commerce also recently helped the City of Coppell arrange the "Takeout Thursday" Parade where citizens were encouraged to order takeout meals from local restaurants.
"
"Our business world will never be the same as it was before this happened. The way it impacted businesses financially is tremendous…"
— Ellis Braxton-Leveen, President of Coppell Chamber of Commerce
In its May 12 virtual meeting, the Coppell City Council declared a moratorium on several sections of the Temporary Sign Ordinance until the end of 2020. It hopes to promote business revenue by opening up opportunities to boost advertising by using on-premise temporary signage and bring in more customers.
Texas Governor recently gave the green light to enforcing phase 2 of reopening the state on Monday, allowing businesses such as non-essential offices, manufacturers and gyms to open to 25 percent of their listed capacity. 
"Our business world will never be the same as it was before this happened," Braxton-Leveen said. "The way it impacted businesses financially is tremendous, and a lot of businesses have learned they can do business online and make the pivot to working from home. From there, retail ordering online and things like that will continue to grow. It won't ever be the same."
Rise of Cypress Waters
In the past decade, Cypress Waters went from an empty lot of land to a fully-functioning mini-city complete with its residential area, restaurants and large business sector. It has become an attractive hub for corporate companies, and though it is not part of Coppell, it still contributes a large sum of money into the Coppell economy.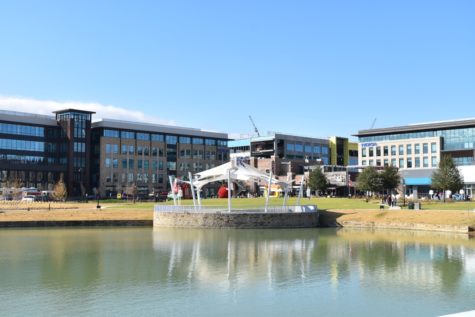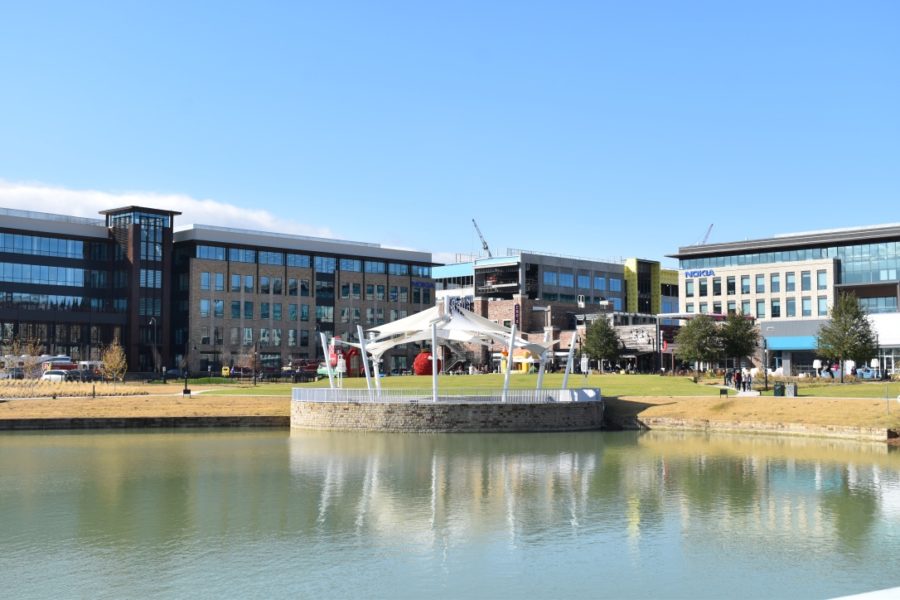 Cypress Waters has funded a "tremendous, tremendous amount of money" to Coppell ISD schools in recent years, according to Braxton-Leveen. The area is not far from the Coppell High School Ninth Grade Campus, and had a big influence in the location of the recently built Coppell Middle School West and Richard J. Lee Elementary. 
"While Cypress Waters has obviously created competition for existing Coppell businesses and competition in the attraction of new businesses," Coppell Economic Development Coordinator Mindi Hurley said via email. "But overall, the added amenities to the area have been something I believe Coppell residents have enjoyed. The addition of employees and residents in Cypress Waters has also provided new customers to Coppell businesses." 
Benefitting from the counter-urbanization movement
With McLaren Automotive's recent move, the city government hopes to see more corporate companies see Coppell as a potential office area in the future.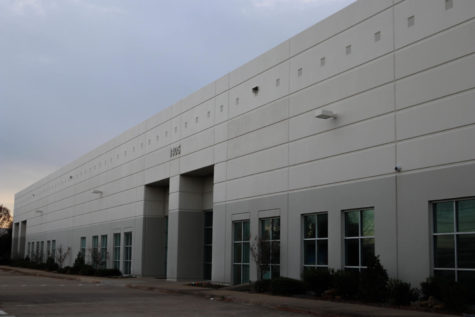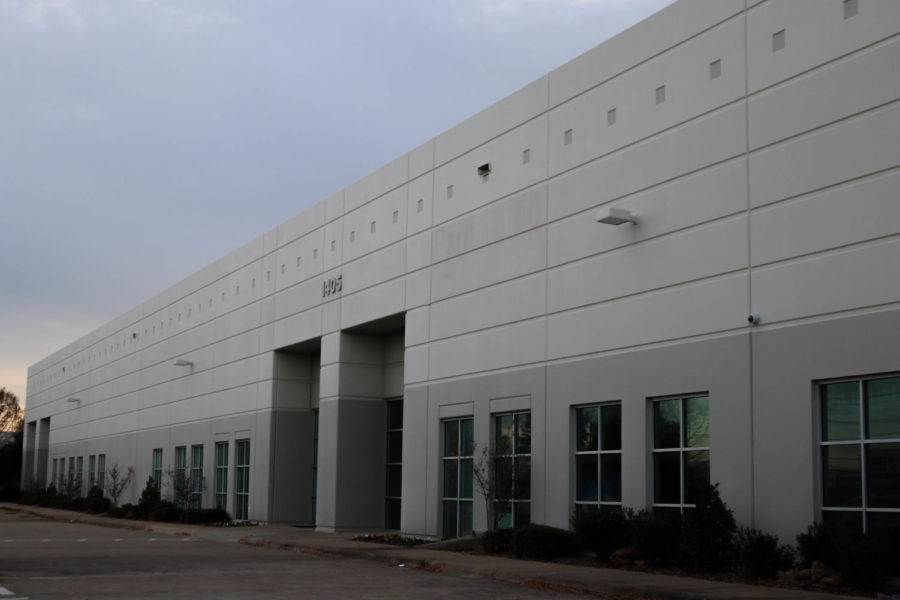 "In New York, we had a smaller office that wasn't really conducive," McLaren North America President Anthony Joseph said. "There's a lot of advantages that this move provides us, one being that we are one of the main work centers in the country. It's a three-hour flight from anywhere in North America. Being in New York City, it sounds like it would be beneficial, but it really wasn't. The drive downtown to where our office was could make you run into two or three hours of traffic." 
Texas cities offer comparatively lax tax laws and business regulations, plenty of space for building and expansion, and see some of the most robust population growth in the nation. These features have set the perfect background for Texas to benefit tremendously from the counter urbanization movement.
"We're constantly working to make awareness about Coppell [in the business world]," Hurley said. "Our brand is fairly established already in terms of what we are and what we offer. It's more about just making awareness and keeping ourselves out in front of businesses to make us an attractive location for them."
Recently, there have been more large-scale companies participating in counter-urbanization– moving offices out of high-caliber business cities such as New York and Los Angeles to more suburban cities, especially in Texas. In fact, of the 660 companies and 765 facilities that moved out of California between 2018 and 2019, Texas was the most popular destination.
For example, Microsoft is planning to move out of California to Las Colinas, a move that will bring $31 million in investments and the creation of 575 new jobs. Apple and Google have plans to create offices in Austin– Apple plans to construct a $1 billion campus by 2022 and Google plans to open two large offices along with a $600 million data center in Midlothian. Moreover, Coppell's neighboring city, Plano, has seen Toyota move in from Southern California.
"This McLaren move is a good example," Coppell councilman Wes Mays said. "They had already selected Coppell before we ever knew about it. So in reality, the city and our brand sold itself to the search firm, without us being involved. That's exactly when we start talking about branding, identity and business prosperity. Those are the types of characteristics we want to see moving forward."
Coppell's next hurdle
Business growth in Coppell has begun to change its face, transforming it from a strictly residential DFW city to something a bit more hybrid. 30 years ago, the small commercial land Coppell owned tended to house only local businesses. However, in recent times, the city has been approaching a near 60/40 split between residential and business respectively, with the business domain being increasingly owned by corporate companies.
Though Coppell has seen much business growth, it faces one problem: a rapidly increasing shortage of available space. Blocked in by neighboring cities from all sides, Coppell is looking at improving the area it already has rather than issuing new construction and expanding its border.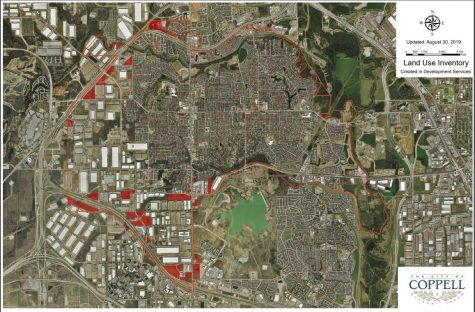 "Coppell is almost built out," Hurley said. "So we're definitely landlocked, but we're almost completely built out as well. So in terms of new development, there's not much land left for ground-up construction. We are really preparing ourselves right now for redevelopment. After all the buildings are built, or all the land is occupied, there's always the opportunity for filling and backfilling lease spaces."
As per Hurley, the City of Coppell is currently studying and planning how to redevelop different areas of Coppell in the future. 
Business in Coppell looking forward
To encourage further economic developments in the future, the City of Coppell has set up an incentive program for businesses. The City of Coppell plans to promote growth by rewarding businesses, on a case-by-case basis, with rewards like tax exemptions, fee waivers and grants for growing themselves. 
"The city offers aggressive incentive packages to help attract the right businesses to Coppell," Hurley said. "And the community development department has embraced the role of being facilitators to help businesses develop, grow and thrive in the city rather than being regulators that stand in the way of business prosperity."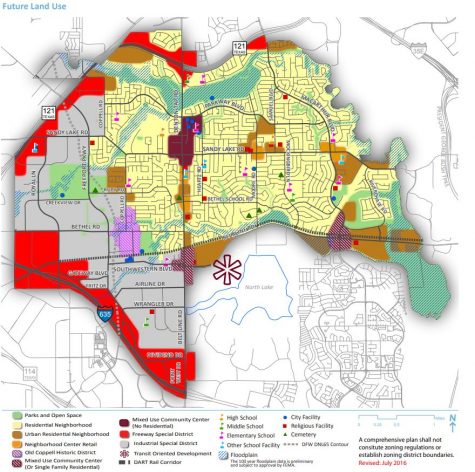 The Coppell Bold Vision 2040 plan recognizes Coppell is in the middle of a quickly-developing area and has outlined several ideas that pertain to the city's business and commercial areas. With little free space left to spare, Coppell will look to focus on developing existing community and business areas.
 It talks of "repurposing old retail areas", existing business and commercial centers into more integrated community spaces with shared workspaces, lifestyle centers and educational facilities. Through these community "nodes", an influx of local businesses and startups are expected. The Coppell Vision 2040 cites Old Town Coppell as a great example of a community node and plans to support both the area and the concept. 
"I believe Coppell will remain relevant for many years to come," Hurley said. "Coppell's attractive location isn't something that can be taken for granted, and therefore, the city will never become complacent in its attraction efforts or its retention efforts. The city is constantly looking at ways it can support and serve our business community, and we welcome any opportunities to improve on our efforts and to serve our customers."
Follow Akif (@AkifAbidi) and @CHSCampusNews on Twitter.