From boredom to fandom
Williams journeying through TikTok fame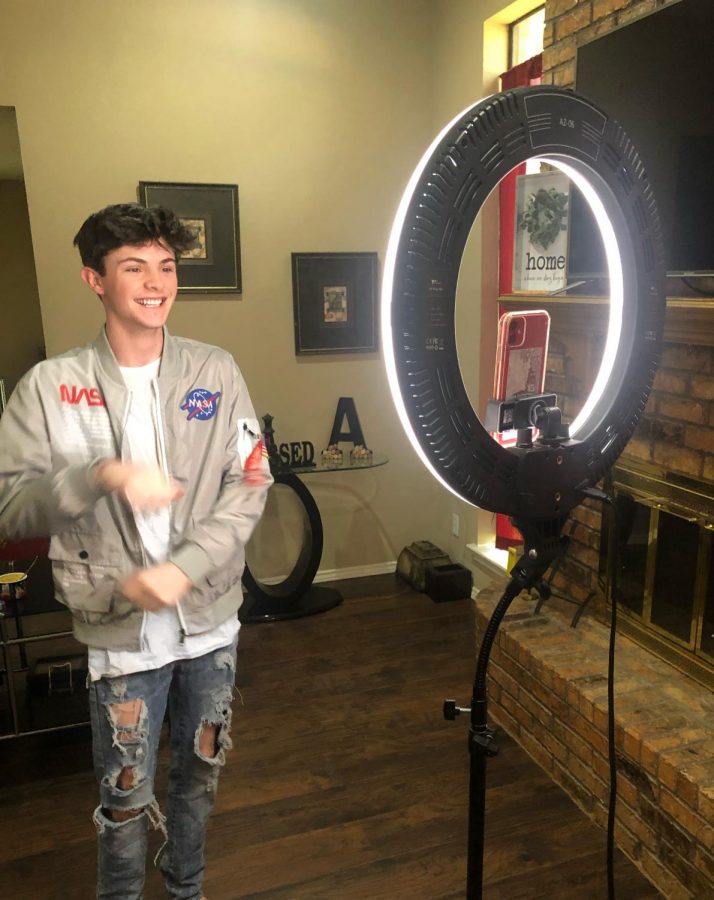 Mindlessly scrolling through TikTok at 3 a.m. you might have stumbled across Coppell High School senior Trevor Williams (@shii.trevor) on TikTok. Williams has gained more than 224,4000 followers and about 5 million likes in a span of nine months since downloading the app. 
"I didn't really think I wanted to post anything when I first downloaded the app [August]. But then I posted like four or five videos in a span of a week and some of them got about 500,000 views and I continued from there," Williams said. "I only posted as a way to pass my time that summer, I would look through some videos and see the trends and remake those. I really didn't expect it to get the attention that it did."
Due to his popularity on Tiktok, he got the opportunity to go to Playlist Live, an annual three-day convention held in Orlando, Fla. for creators on TikTok and YouTube, held in March.
"That experience was amazing, I've had a bunch of people recognize me and take pictures and stuff," Williams said. "I went there with a couple of other TikToker friends. We rented an Airbnb and spent three days going to the conventions and some parties hosted by some of the more popular creators. Overall it was a great experience, something I won't forget for a while."
The app is designed for posts to go viral more organically than on any other platform according to Ricky Ray Butler, CEO of influencer marketing firm BEN interviewed by CNN, with new trends, hashtags and challenges capable of receiving billions of views in a matter of hours. This factor has introduced a new normal where users can achieve online stardom almost overnight.
"I try to post three-four videos every day, I look at popular trends and songs and I try to bring my own twist to them. People usually watch those kinds of videos rather than say a rant that has nothing to do with anything," Williams says. "The algorithm is very unstable due to quarantine, people used to be more on their phones at around 5 p.m. before but now it's hard to determine."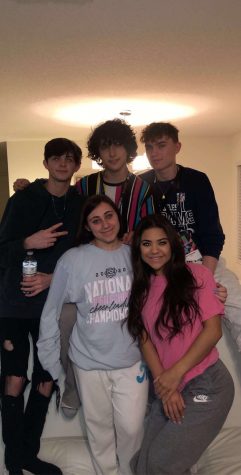 Getting "fame" could often lead to one portraying themselves as bigger, often leading them to being emotionally involved in one thing: getting views and followers. 
"Entitlement has a huge role to do with teenagers who get famous online, I feel like TikTokers with a bigger fan following will act a certain way, and it shows," Florida-based TikTok user Jennifer Lopez (@brennsuniverse) said. "This all depends on the person. Trevor is the most honest and true person I have ever met, but there were some people I met at Playlist Live that were not as cool as they seem in their content. This type of behavior is very toxic and sometimes can lead to fans unfollowing them. "
Life is not always dandy, according to Williams. 
"Hate is something everyone deals with when we are putting ourselves out there. Although it gets difficult to deal with. I try to look at the positives in such situations. I don't try to change their opinion, I try to keep my cool and not let it affect me. I always treat it as constructive criticism, it makes me want to make better content," Williams said.
According to Lopez and Williams, being cautious about the content posting is the most important rule a content creator needs to follow.
"Just because it is your account does not mean you can post whatever you want, there are a wide variety of audiences out there, and you should not be disrespectful to any of them. I usually have someone look over my content just to make sure I am not being problematic." Williams said.
Family and friends are the most important factor in Williams' life growing up and have been a constant support through his journey in the digital world.
"My family has always been supportive of him, I watch all his videos and he usually asks me to check on them just to make sure it looks alright," Williams' mother Christina Aponte said. "My two biggest rules are: do good in school and be respectful. They learned from a young age that if they are not respectful you have privileges taken away. That rule still applies even if he's 18."
"
I'm his biggest fan. If he thinks having a career in social media is his thing, we will support him every step of the way."
— Christina Aponte
Best friend and CHS senior Joseph Angrisano has seen him grow up and gain popularity.
"I have known him since last year and he's the most influential and down to earth person I know and I don't think being famous on TikTok is gonna change that part of him," Angrisano said.
Williams will attend Thomas Moore University in Crestview Hills, Ky this fall and major in psychology. 
"I am making money off of the sponsorships I get through TikTok, I want to have a backup plan in case TikTok is no longer relevant," Williams says. "Social media is something I am passionate about right now so I will keep pursuing that."
About the Writer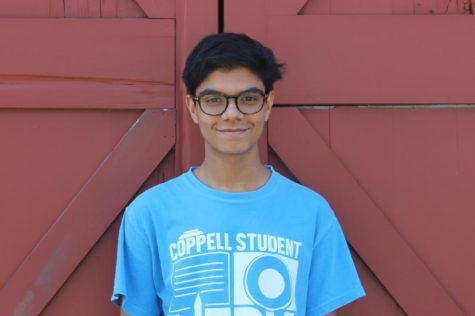 Yash Ravula, Staff Writer/ Photographer
Yash is a senior and a first-year writer/ videographer for the Sidekick. When he's not busy drinking tea, he's usually binge-watching Grey's Anatomy...