Sumita's Got Talent: Bhattacharyya excelling in Kantorei choir as freshman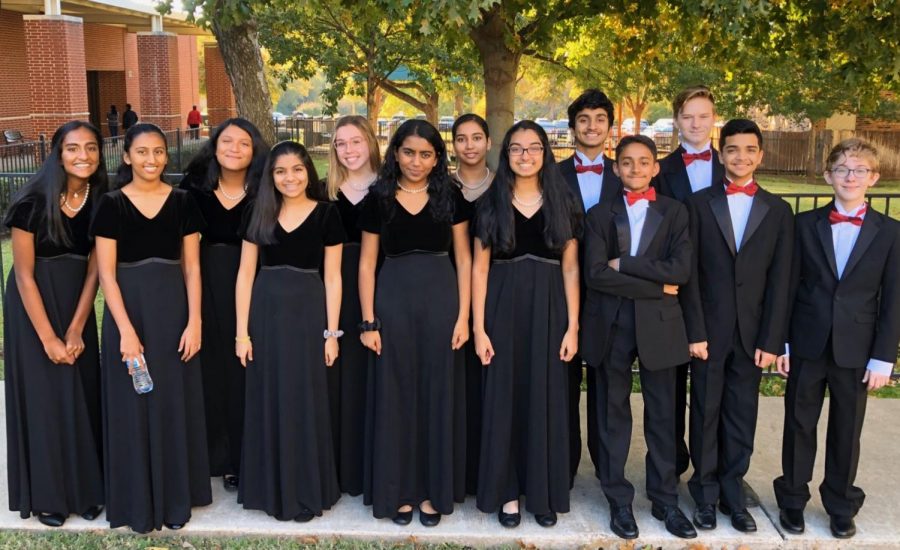 Freshman Sumita Bhattacharyya's symphonious relationship with music began when she was just 4, playing the piano at Coppell Conservatory. Over the years, she has picked up a tongue-twisting amount of instruments including the ukulele, violin and clarinet in band at Coppell Middle School North. 
Bhattacharyya admires pop stars such as Jessie J and Kelly Clarkson for their strong voices and musical range. As another role model, her sister, Coppell High School junior Sonia Bhattacharyya has been involved in choir years before her sister, as Sumita has watched her singing at auditions and performances beforehand. 
Still, Sumita's music career differs in a unique way. 
Musical influence from an early age encouraged Sumita to audition at an open-call for "America's Got Talent" in 2015. At the audition in San Antonio, Sumita undertook one of her first public performances, singing "Girl on Fire" by Alicia Keys while playing the piano.
However, she did not advance to the next round.
"She put in a lot of hard work and practice," said Dr. Neena Biswas, Sumita's mother. "Of course, I expected her to go to the next round and she didn't, but we're OK with that. [The audition] was a big opportunity. We're happy that she got the chance to do it."
Five years later, Sumita became one of the first two freshmen to participate in Kantorei, the all-female treble varsity choir, at CHS.  For the 2019-20 school year, CHS choir director Bona Coogle and assistant director Aaron Coronado admitted two freshmen into Kantorei, Sumita and Brianna Poon.
"I was really surprised," Sonia said. "For the whole summer we thought it was a mistake, but then we found out that she was in Kantorei."
Before being admitted into a choir, an identical individual assessment is given to each singer.
"Sumita did really well in the sight reading portion," Coogle said. "She was able to sight read music with accidentals and altered notes. I appreciate that Sumita is so positive and inspiring. It is very obvious that she loves singing."
Sumita has sensed the increased pressure of singing in a varsity choir, but at the same time, she cherishes the chorus' encouragement. 
"It is a bit more pressure because everyone around me are sophomores, juniors and seniors," Sumita said. "It has helped me a lot though – the upperclassmen are very supportive."
Sumita also has an Instagram account (@justsumsinging) dedicated to covers. She plans to start a YouTube channel to further diversify her online presence. 
As her singing experiences grow, she hopes to thrive as an artist on social media.
"I've been trying to improve my account and working on some mashups," Sumita said. "I sing pop songs and I have been playing background music on piano. I want to start posting my original songs and make more of a variety."
In her future endeavors, Sumita aspires to continue her music career as a pop singer or musical director to share her love for the art with the world. Music has been an instrumental part of Sumita's life and she credits it to making her a better person.
"I want to be a choir director at a school because they have a lot of influence on kids," Sumita said. "Music has changed my life, so if a lot of kids got that same influence as it had on me then it could change their lives too. Singing gave me a sense of self-worth, which made me happier as a person. However, I would love to be a pop star more than anything. I don't know the chances of that happening, but I can work towards it as much as I can."
Follow Victoria (@veh37936) and @CHSCampusNews on Twitter.
About the Contributor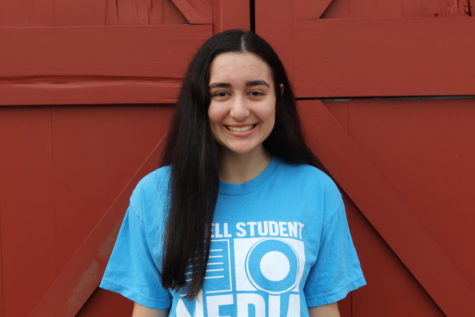 Victoria Hertel, Staff Writer
Victoria is a senior and the Student Life Editor on The Sidekick. Outside of school, she dances ballet at the Ballet Academy of Texas. She enjoys running,...