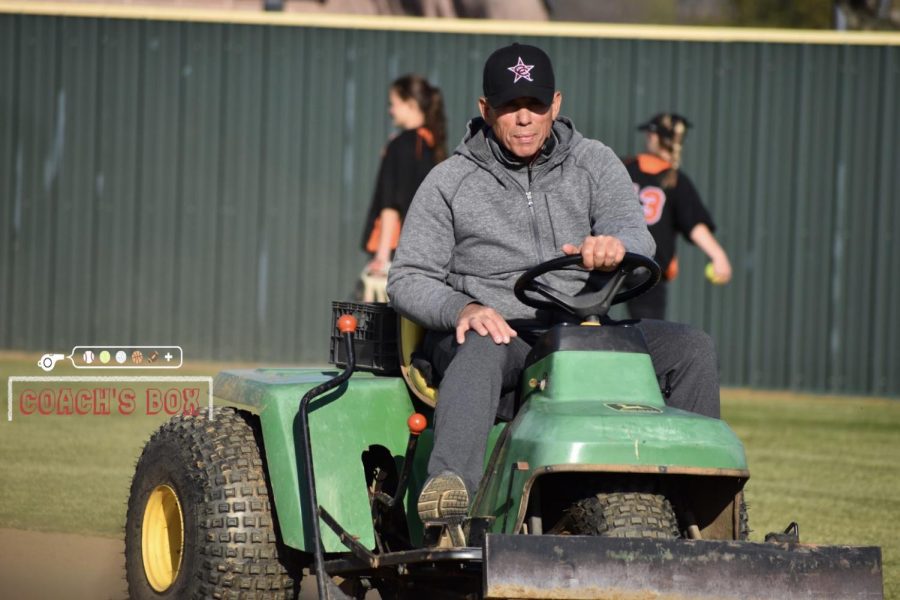 Sally Parampottil
Coppell softball coach Mike Dyson is in his fifth year of coaching at Coppell High School. Under Dyson, who previously coached at Frisco Centennial and Irving Nimitz, the Cowgirls advanced to playoffs in 2016, 2017, 2018 and 2019.
When did you become the head coach of the Coppell team?
Five years ago. [Overall], I have been a head coach for the past 27 years.
What is your coaching experience? 
I was in a Frisco Centennial for nine years and in [Irving] Nimitz for 25 years, so I have been coaching for a long time.
What was the first thing you told the team when you got to Coppell?
You have to work hard, play good, be consistent every day and do extra things to become a good team. 
What makes you an effective coach?
I love the [softball games]. Both of my daughters play it. I've been doing it for many years and I know the game. The game is very important to me and that's more than anything. I like coaching girls.
What are your goals for the Cowgirls softball program? 
We have them listed. We have a long term goal to be a state champion. Then what in between there is, being a district champion and make it to playoffs
How do you motivate the players?
All our coaches work together well. We plan practice as well, we motivate them by having organized practices.
What are your hobbies?
[I enjoy playing with my] grandchildren. I work out a lot. I play some golf. The main thing is I just take care of myself.
What sports did you play in high school?
In high school, I played football, basketball, baseball. I was a defensive end [in football].
Follow Tracy (@AnhImtracy) and @SidekickSports on Twitter.