Faith, family, ferocity: Bases loaded for Ingle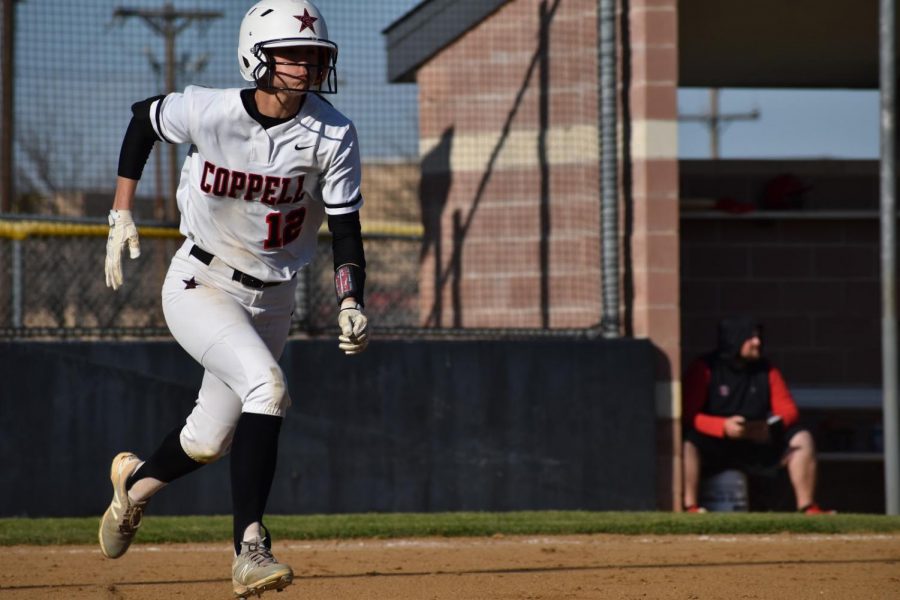 For Coppell junior shortstop Sydney Ingle, softball means sisterhood. 
As a team captain for the Cowgirls and an integral part of the Cowgirls' dynamic, the most important thing for Ingle about the game is her team.
"Having eight other girls who are like your sisters that you get to grow with, especially in high school softball, where you spend four years with them, it's really like a second family," Ingle said. "They elected me as one of their team captains and they know they can come to me with anything."
A close second in importance for Ingle is her drive for excellence.
"She's a leader because she sets the standard of what we need to strive for on the field, which is excellence," Coppell junior first baseman Olivia Reed said. "She holds us accountable as well as herself and doesn't fail to disappoint, especially in tough situations. She encourages everyone to do their best and won't accept anything less than our best."
Ingle began to play softball as a child, her parents encouraging her and her sisters to join the sport they had once played. Of her sisters, only Ingle found passion for it and continued to play. 
"[Ingle] is always working and she wants to get better, she wants to win," Coppell coach Mike Dyson said. "She's very vocal about it, she wants to win, and she works hard for it. She's a leader out there on the field for those other girls because what she does is perform. She backs up what she talks to the team."
Away from the Cowgirls, Ingle plays outfield for American Freedom 18U Gold Team under former West Texas A&M coach Kevin Blaskowski.
"I like the outfield because you get more of a chance to make those 'Wow' plays, the game-winning, diving catches and you get to rob the home runs," Ingle said. "I get the chance to do that and work under a great coach with American Freedom."
Ingle is committed to play at the University of North Texas when she graduates, where she will be studying business. Afterwards, she looks to be involved in softball as a coach.
In 2020, Ingle was nominated to be VYPE DFW Softball Preseason Player of the Year, which for her was a pleasant surprise.
"Some of the other girls were like future Oklahoma softball players and future Kansas softball players, and then me, who's just going to North Texas, a local school, was recognized for something that big," Ingle said.
The sport is closely intertwined with another major part of Ingle's life: her faith.
"I was blessed enough to play softball and given the ability to walk, while some people can't even do that," Ingle said. "I use softball to influence younger kids too, and that's something I wouldn't be able to do without what I was given. I get to glorify Him and play softball in one."
The Cowgirls describe Ingle as witty off the pitch and intense on it, putting the team on track when it falls off and being a steadying force in its players' lives.
"My team thinks of me as intense sometimes because some of them just like to laugh, and I say, 'Guys, it's time to win,'" Ingle said.
As well as pushing the team to its limits, Ingle pushes herself, growing throughout her many years as a player.
"I've become more patient because when playing softball, you have to trust the process and it's definitely not a sprint," Ingle said. "You have to go step by step and put it all together, and that makes me, and all the team, more well rounded."
The defining moment of Ingle's softball career came at an early age, as she and her team claimed the title of 2015 12U National Softball Champions.
"I was playing shortstop at that time for my select team," Ingle said. "Last inning, me and my best friend who played third base [Albany High School sophomore Elia Hebel] got three outs in an inning and everyone was crying and it was so emotional. That was when I thought, 'We really have a chance to do something and be something big.'"
According to Dyson, the Cowgirls are lucky to have her.
"She's a really good athlete – all round, she can play any position for us," Dyson said. "Her best feature is consistency. Speed and attitude towards the game is what keeps her winning."
Follow Anjali (@anjalikrishna_) and @SidekickSports on Twitter.
About the Contributors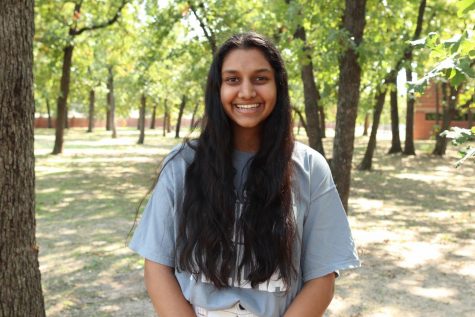 Anjali Krishna, Co-Sports Editor
Anjali Krishna is a junior and one of two sports editors on the Sidekick. In her free time, you can find her listening to music or out with friends. For...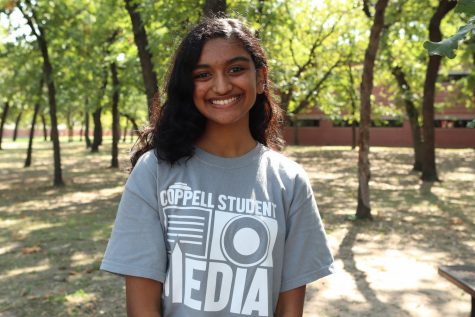 Sally Parampottil, Executive Editor-in-Chief
Sally is a senior and the Executive Editor-in-Chief on The Sidekick. While she's done just about everything possible on staff, she loves writing for sports...