Making the best of break
Time off from school opportunity to grow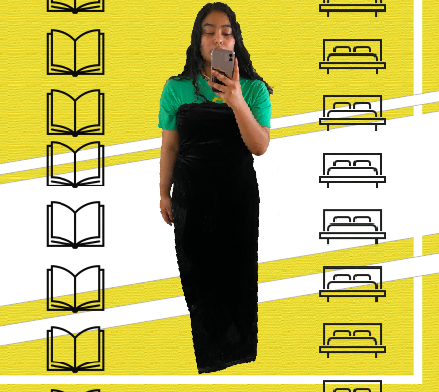 With Coppell High School unexpectedly closing this week due to concerns over COVID-19 and social distancing encouraged, many students found themselves with much extra time on their hands.
While school is resuming online next week, this week has been an opportunity for students to catch up on sleep, work extra hours and try new things.
"For me as a junior and as an introvert, this break is a blessing," CHS junior Adisri Mohapatra said. "It lets me do things I didn't have time for, like clean my room, which is always a mess. It also brings up a lot of conversations we should have, like, 'Should we have online school?' and 'Should it be permanent?' I'm not against it; it gives me more time to do things that I didn't get time for."
Mohapatra is also using this time to make a dress from scratch.
"I had the materials at home. [The fabric] is actually from a project I did before, and I had a couple yards left from that, so I just made it into something," Mohapatra said. "I've also been crocheting, as usual. I've been super bored, so to occupy time, I've been doing crafts."
For junior Neha Bodanki, this week has given her an opportunity to get ahead on summer applications, schoolwork and SAT prep.
"I reread a book series, I tried to get a bit ahead on my [AP U.S. History] reading, I'm applying for a volunteer position over the summer, I've been working on [round two] for my Red Jacket application, and I've done some Khan Academy SAT prep," Bodanki said.
This week and last have also been a time to catch up on sleep.
"Spring Break itself was good to have a break from the stress," Bodanki said. "I've been getting more sleep, my parents told me I look a lot healthier and I feel a lot better mentally. It's been good. I think the school made a very well thought out decision to keep schools closed right now. We would have had more exposure to the coronavirus if they hadn't done that."
For her sophomore year, Bodanki had been in online school. She mentions that her experience last year will most likely be beneficial for next week's online classes.
"I kind of have a feel for what's about to happen," Bodanki said. "A con for this is that a lot of people need a push to do work, and in school, your teachers are there to motivate you. Online, you have to take your own initiative to do it. I think it gives me an advantage knowing that some stuff takes longer than you think it does, which I learned last year the hard way."
Follow Neha (@nehadesaraju) and @CHSCampusNews on Twitter.