Black History Month: Spears explores new reality in the CHS Forensics and ESS classroom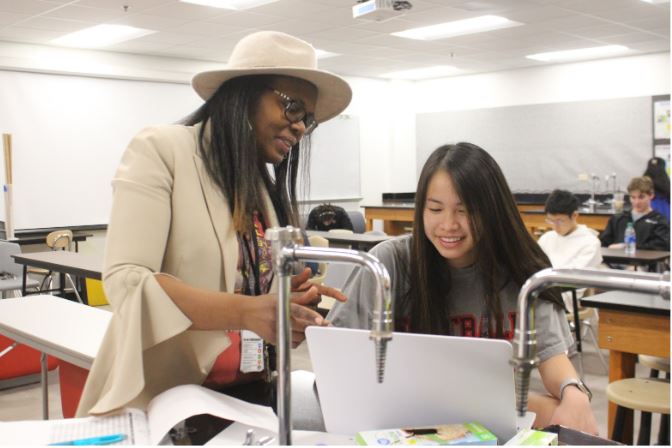 Coming from the Windy City, Coppell High School Forensics and Earth and Space Science teacher Lanissa Spears has an abundance of teaching experience as she continues her career in the Lone Star State. Teaching in Chicago for the longest, Spears has taught at various high schools and middle schools, servicing kids from different suburbs at different levels her favorite subject – science.
How does middle school teaching compare to high school?
I love teaching high school kids way better. At the high school level, kids are more independent, they take their own initiative most of the time. I feel like with high school kids, I can really get into my craft, because I love science and I have taught different areas within the subject. Back when I used to teach high school in Chicago, I taught many programs specifically a program called UpperBound, where students who were failing any science subject would come to me to be taught, as well as an accelerated program combining the sciences of physics, chemistry, biology and different STEM activities. So I find there is a lot more to explore and go into depth with high schoolers than middle schoolers.
What is your favorite memory from your time living in Illinois?
Well, l really like doing hands-on activities, so when I was back in Illinois I got the chance to do a STEM program which allowed me to allow more project-based learning and group activities. With the STEM program, I got to go into my favorite subject of science, forensics, and explore different areas of biology, chemistry and not worry about testing kids on each of the incorporated topics within the subject constantly. Some of my favorite activities have been the facial reconstruction, the escalation lab, and later on in the year we will be doing DNA electrophoresis. My prior high school students really seemed to enjoy this and their induced motivation to learn helped me to develop the program accordingly and carry on that loved synergy.
How do you spend your free time?
I have always liked virtual reality, so I play this game called Dreamscape where it builds virtual reality experiences that teaches its gamers about different things. My plan is to buy an oculus and further venture into my interest in virtual reality. I also love to read books, a variety of genres actually, sometimes I will read mysteries other times biographies but science fiction is my favorite genre to read from. I additionally like to make puzzles, walking outside, or watching a movie from the collection of movies I own. 
What does Black History Month mean to you?
It's a heritage in multiple ways—of course, I am of African descent—but it also means people coming together and not just by a color. People learn appreciation for each other, and when I say that, I mean learning to embrace others culturally. To me the concept of the month is not only for African-Americans but it's for everyone to feel loved, accepted and important regardless of their race. So to me, with black history, even though it says black history, it's mainly because of the struggle we went through but others have gone through struggles as well.
For me, looking back at Dr. King and his speech, he wanted everyone to have equality in every stance—race, gender—it's about every freedom that people feel like they don't have. It's about commemorating differences, the struggle of each of us to get where we are and the community—our unity.
Follow Sarah (@Sarah.hab1) and @CHSCampusNews on Twitter
About the Contributors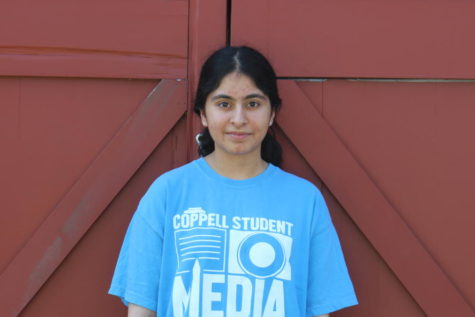 Sarah Habib, Staff Writer
Sarah Habib is a junior and first-year staff writer for The Sidekick. In her free time she enjoys stressing out about school, exploring different kinds...