Cowboys looking to rebound against Mavericks after recent losses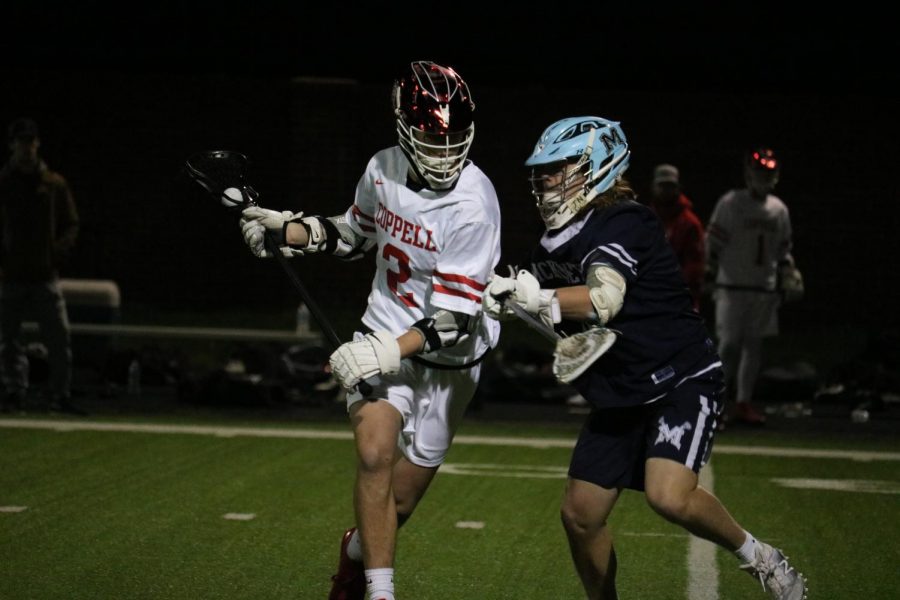 Tracy Tran, Staff Writer/Photographer
February 28, 2020
Returning from a tournament in Austin, the Coppell boys lacrosse team plays Houston St. John's at 7:30 p.m. tonight at Coppell Middle School North.
"[Our team] focuses on the fundamental stuff," Coppell senior attack Daniel Gonzales said. "We have to work on clearing the ball and getting the defensive zone. That's a big problem for us."
After losing to Vandegrift, 9-7, and Lake Travis, 9-6, in the previous non-district games, the Cowboys (3-2) hope to rebound back to their winning streak on the home field.
"The loss for us was [because] we just didn't come ready," Coppell junior midfielder Bain Carter said. "Going out of town to play was a big thing for us and we just didn't show up at the game ready."
Facing the Mavericks, the game is an opportunity for the Cowboys to improve their skills and set their spirit to prepare for the district season.
"St. John's is a good team," Carter said. "They're well-coached. I played with a few guys so they're definitely a good team."
Follow Tracy (@AnhImtracy) and @SidekickSports on Twitter.
About the Contributor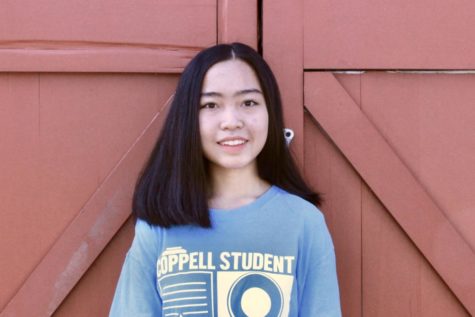 Tracy Tran, Staff Writer/Photographer
Tracy is a sophomore and a first-year writer on The Sidekick. She loves to travel, spend quality time with friends, take photos and try new foods. You...