Grant's retirement overlooks multiple financial, academic successes at board meeting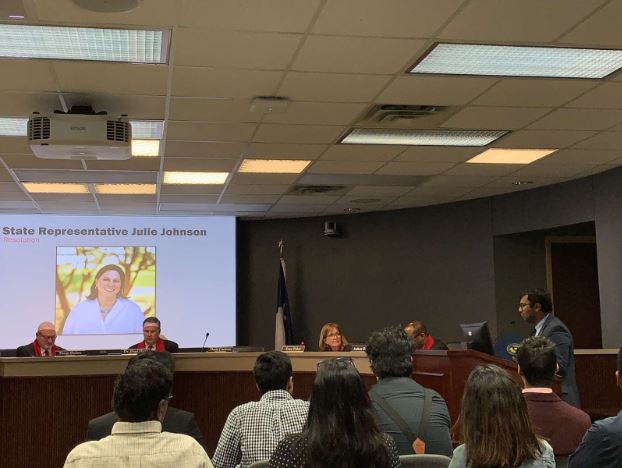 Monday night, which marked the second board meeting of this year, was bittersweet for the Coppell community.
The topics of TAPR (Texas Academic Performance Report), a Strategic Design update, a 2016 Bond Program update and reports of the December retesting for STAAR were all met with applause as their successes were all displayed throughout the Coppell ISD Board of Trustees meeting.
All of the positive applause soon turned emotional when it came to the retirement of CISD associate superintendent Sid Grant. All contents in terms of the board meeting were soon displaced by the constant words of appreciation for Grant given by several different Board members.
While Grant was giving his Long Range Facilities Planning Committee and 2016 Bond Program update, it was revealed by Grant that the district was $15.7 million ahead of its bond payment and that total payout is 6% under what initially budgeted, which Superintendent Dr. Brad Hunt asked Grant to repeat numerous times in a humorous manner. 
That same figure would soon become prevalent again when the Board President Thom Holme stated that Grant deserves 15.7 million rounds of applause for all the work that Grant has done not only for the city of Coppell but also for the state of Texas.
Many academic successes were prevalent in the TAPR and in the Strategic Design update. The most important of which was the addition of Adulting Day, next Wednesday, where Coppell seniors will pick three sessions of whichever "adulting" session they would like to. 
The sessions, range from a variety of topics including "how to file my taxes" to "how to maintain a healthy relationship", are taught by community members who come and speak to the students. 
Alongside the news of Grant's retirement and the introduction of Adulting Day, there was a specific physical feature that made this board meeting standout in comparison to the others. All of the Trustees and Hunt were wearing a red scarf around their necks because this week is Public Schools week.
Public Schools Week is a designated week for administrators, teachers, parents and school board members to host events for their communities and reach out to lawmakers, businesses and others to discuss the importance of public education.
Follow Meer (@meer_mahfuz) and @CHSCampusNews on Twitter.
About the Contributor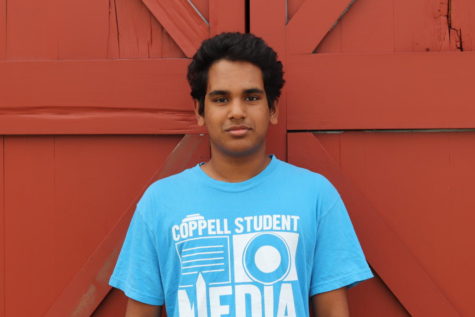 Meer Mahfuz, Staff Writer
Meer is a junior and the co-sports editor for the the Sidekick. During his free time, Meer enjoys watching sports and listening to music. You can contact...