Coppell blows two-goal lead, falls to Vikings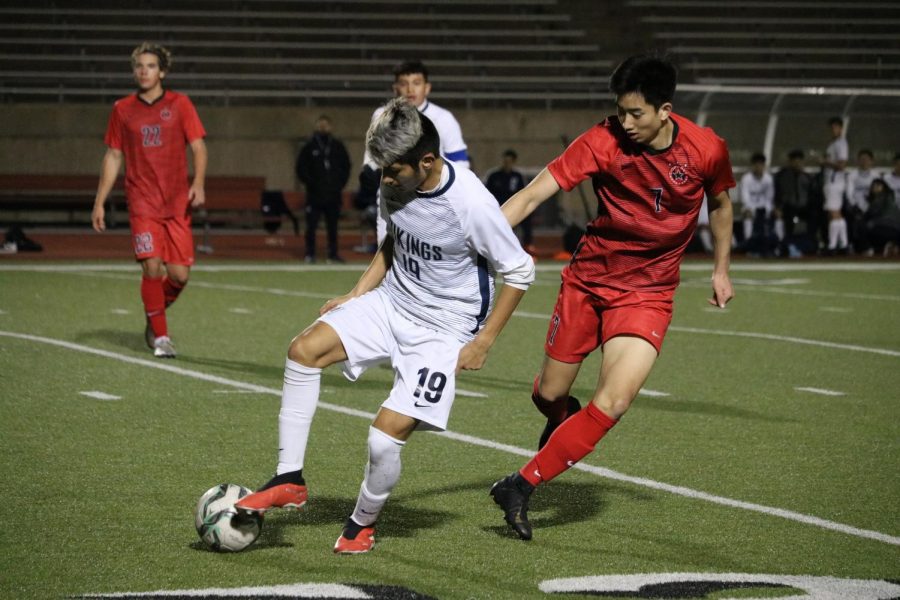 With less than 13 minutes left in the match and a tie score, tensions were high between Coppell and Irving Nimitz. Then, at the 12:39 mark, Nimitz's Miguel Landeros scored – his third goal of the night. 
The Cowboys were unable to produce any more results and fell to the Vikings, 3-2, last night at Buddy Echols Field.
Despite Coppell taking an early 2-0 lead in the first half from freshman midfielder Nicolas Radicic with an assist from senior midfielder Caleb Razo and off a header from senior defender MJ Fleeks with an assist from sophomore defender Walker Stone, Landeros scored to end the half 2-1. Nimitz came into the second half with a stronger offensive presence and took two goals within 12 minutes of each other. 
"[It was a] helluva game," Landeros said. "We just got to play one game by one – fighting. We have got to win. We just play with our heads. 2-0? No, 2-0 is crazy. We won, baby, Nimitz, baby." 
The Coppell defense weakened in the second half of the match, allowing Nimitz to take more shots on goal. Through the efforts of Coppell sophomore goalkeeper Arath Valdez, the score remained close for a large portion of the match. 
However, it was not enough. 
"It's tough to have a 2-0 lead and give up three goals to one player who's a good player; we just made it too easy on him," Coppell coach James Balcom said. "This was a tough one, this is going to hurt the boys pretty hard. We'll see if we can come back and get back after it tomorrow."
In the first half, Nimitz's Jonathan Morales nearly scored off a corner kick, but the ball hit the crossbar. Though there was a slight debate on whether or not it bounced in before going out, the ultimate decision was no goal.
In the second half, the same thing happened, though on the opposite side. Coppell took a shot that hit the crossbar and bounced out, and the official call was no goal. 
Throughout, there were numerous attempts from each side, Coppell more so than Nimitz. However, the Cowboys were unable to capitalize while Nimitz took advantage of the opportunities created. 
"Something that's been a problem for us all year, especially when we're playing a good player, is not having lapses every now and then," Coppell senior midfielder Nathan Hernandez said. "After we scored the two goals, we lapsed in intensity and that really came back to hurt us because they scored. 
"I was really disappointed, it's our last game for the first part of the season. A lot of us are seniors and we're sitting at the bottom of the table right now." 
Coppell now sits at seventh in District 6-6A with a 1-4-2 record. Having not seen a win since their first match against Irving MacArthur, the Cowboys have a difficult second-round path in order to make playoffs. 
"[There is] not a whole lot of room for error," Balcom said. "We have got to win out from here." 
Follow Sally (@sparampottil) and @SidekickSports on Twitter.
About the Contributors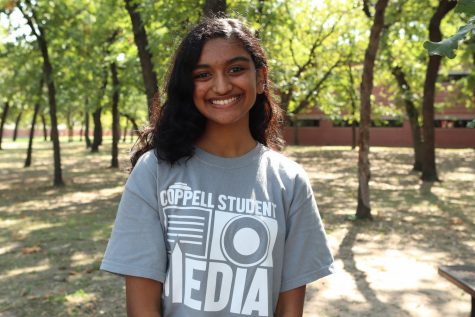 Sally Parampottil, Executive Editor-in-Chief
Sally is a senior and the Executive Editor-in-Chief on The Sidekick. While she's done just about everything possible on staff, she loves writing for sports...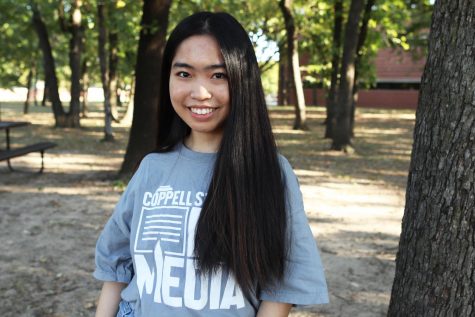 Tracy Tran, Photo Assignment Editor
Tracy is a junior and photo assignment editor for The Sidekick. She loves to spend quality time with friends, try new foods and volunteer. You can contact...