Early goal keeps District 6-6A leader on top
Coppell goes scoreless against undefeated Jaguars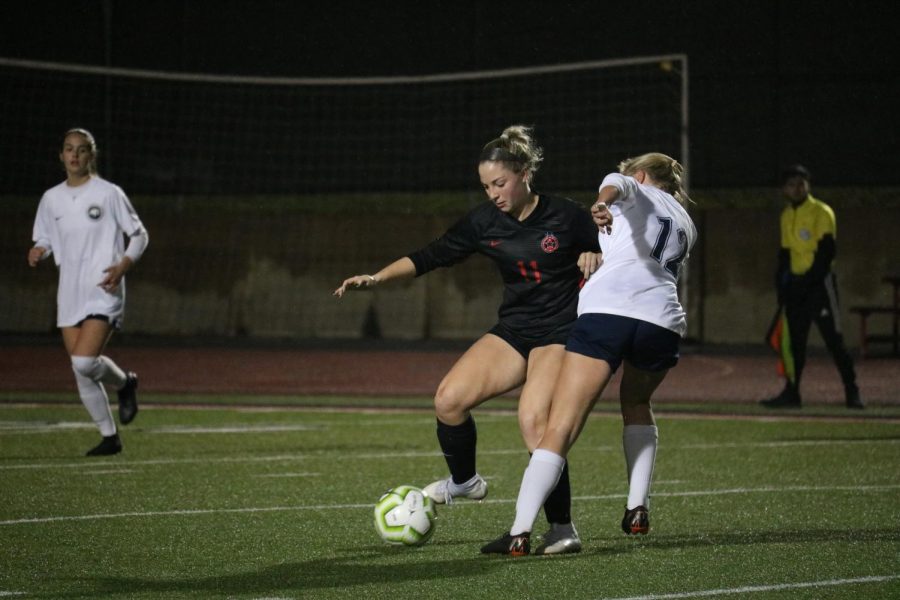 Eleven minutes into the match, Flower Mound sophomore midfielder Carlie Krueger shot high at the goal. It sailed over the head of Coppell senior goalkeeper Lauren Kellett and into the back of the net. 
For the remaining 69 minutes of play, the Cowgirls struggled to score an equalizer and fell to the District 6-6A leader, 1-0, last night at Buddy Echols Field. 
"It didn't go great," Coppell junior midfielder Maya Ozymy said. "We let up an early goal and it was just hard to fight back because their style of play was super quick and fast. It took us too long to adjust and honestly, it was just too late for us to play our game."
Though the first 10 minutes of the match kept play concentrated in the center of the field, following the goal, the Jaguars put forth an offensive force, holding play mainly in Coppell territory. Three minutes after Krueger's goal, Flower Mound senior midfielder Caitlin Matthews shot again, just missing as it hit the crossbar. 
For the remainder of the match, Matthews and senior midfielder Abby Smith held constant offensive pressure on the Cowgirls. 
The second half remained uneventful for both sides, though Coppell took a stronger offensive approach. A close shot by junior defender Ellie Stewart went wide and multiple later attempts either went over the crossbar or were blocked by Flower Mound junior goalkeeper Peyton Whipple. 
Flower Mound still saw multiple scoring opportunities, but similar to the Cowgirls, they went over the crossbar or into the gloves of Kellett. 
Throughout, Coppell had issues creating scoring opportunities. The efforts of Ozymy and Coppell sophomore forward Michelle Pak fell short as the few chances presented produced no results – from fruitless corner kicks to wide flying shots from the side. 
"We should come together as a team and just reset and work for each other," Ozymy said. "Our biggest struggle right now is just energy on the field. If we can all just come together and find our common goal, we'll be nothing but successful."
Coppell falls to 3-2-1 in district play, now at fourth place in the standings behind Flower Mound, Hebron and Flower Mound Marcus. 
"I hope it's a wakeup call because we've already had two slip-ups now," Ozymy said. "Playoffs is the number one goal right now. To get there, we need to be in the top four and we need every point we have going forward." 
Follow Sally (@sparampottil) and @SidekickSports on Twitter. 
About the Contributors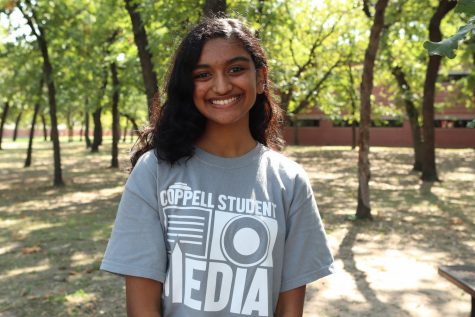 Sally Parampottil, Executive Editor-in-Chief
Sally is a senior and the Executive Editor-in-Chief on The Sidekick. While she's done just about everything possible on staff, she loves writing for sports...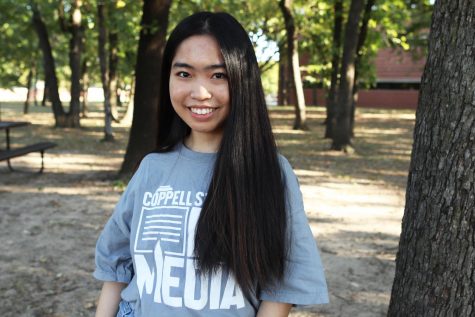 Tracy Tran, Photo Assignment Editor
Tracy is a junior and photo assignment editor for The Sidekick. She loves to spend quality time with friends, try new foods and volunteer. You can contact...