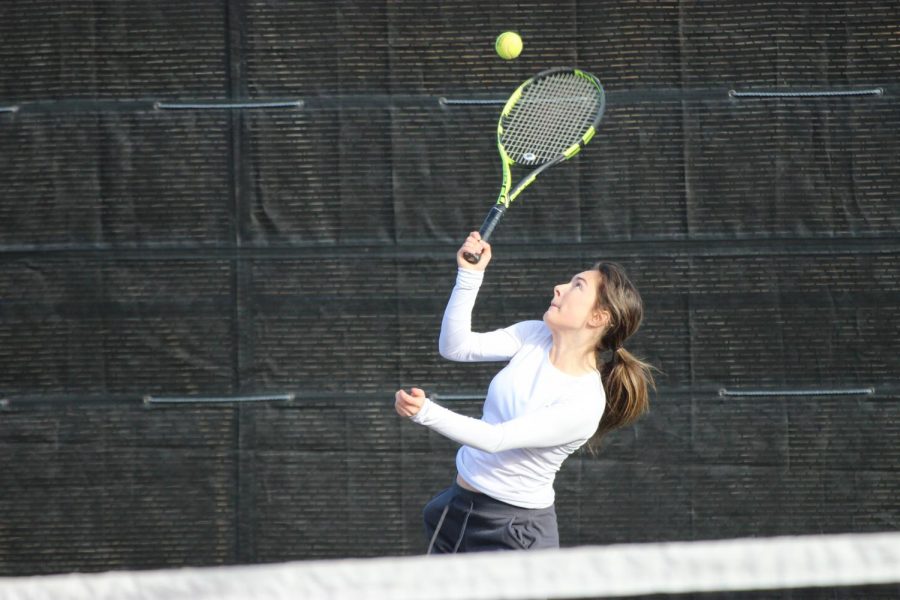 Sally Parampottil
On Friday and Saturday, the Coppell tennis team competed with 16 teams from across Texas in its annual Super Bowl tournament. Teams from as far as Houston, Abilene and East Texas came to Coppell and competed in matches at three sites: the Coppell High School Tennis Center, Wagon Wheel Park and the LB Houston Tennis Center. 
Coppell finished in 2nd place and 51 points behind Allen High School, which earned 281 points. Junior Matthew Abbey and senior Aishwarya Kannan placed 2nd and 3rd, respectively, in the boys' and girls' singles draws. Junior Austin Gregory and sophomore Cason Cole and seniors Reagan Stone and Smirthi Venkatraman earned consolation champion spots in A and B doubles. 
"We had a good showing in boys singles, mixed doubles, girls singles and pretty good in boys doubles," Coppell coach Rich Foster said. "[Friday] we had a very late match, our girls singles [played by Kannan], here at [the CHS Tennis Center] which went into a third set breaker and was our last match at about 8 o'clock at night."
Kannan's match was memorable for her teammates as well.
"Getting to see [Kannan] do so well was a good moment," Stone said. "She just signed to the University of Texas at Dallas (UTD) for tennis and it's cool to see her play after such an exciting week."
The Super Bowl being the first tournament of the season allows players to strategize for upcoming matches in the spring.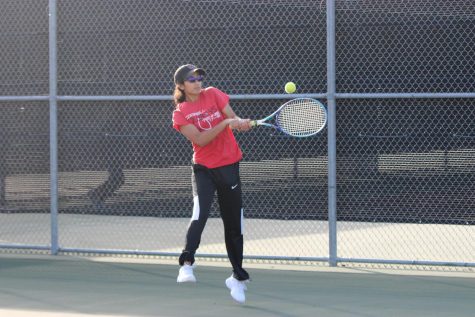 "Everyone's new to the positions they're playing and that helps us get a footing and understand if you want to play doubles or singles or mixed depending on how you do in the beginning stages of the tournaments," Stone said. 
Coppell plays in the McKinney Valentine Tournament at McKinney High School on Friday and Saturday. Coppell will host the Spring Breakout Tournament at the CHS Tennis Center on March 6. 
Follow Shivi @_shivisharma_ and @SidekickSports on Twitter.