Senior Night ends in dominant Flower Mound victory
Cowgirls lose in final home game of season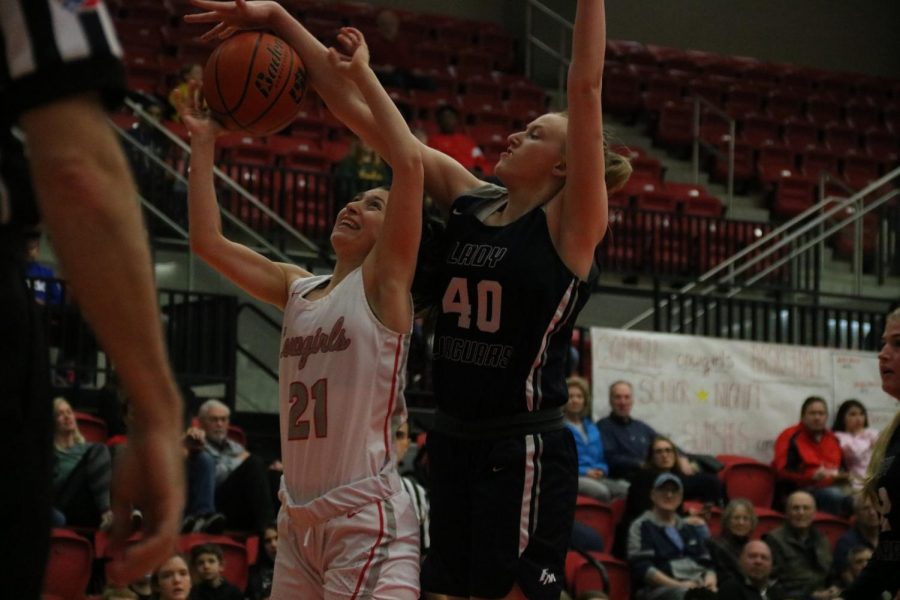 The first two points, scored by Coppell senior forward Trinity Page on free throws, was the only time in which the Coppell girls basketball team led over Flower Mound. From there and beyond, the Jaguars powered past the Cowgirls to take a 64-30 victory last night in the CHS Arena. 
Coppell (4-9 in District 6-6A play) is not a playoff contender and this was the last home game of the season. 
"We came out and had a really good first quarter," Coppell coach Ryan Murphy said. "The second quarter, we really struggled offensively, and our bad offense led to good offense for them. We still got our defensive beats in. Third quarter, I thought we could beat it. We fixed some things defensively, our offense was getting a little better, but we just got some shots at the rim and just didn't finish. In the fourth quarter, the game just got away from us."
In honor of Senior Night, an all-senior starting lineup began the first quarter. Of the six Coppell seniors on the team, Page, guard Megan O'Neil, guard Anika Herron, guard Kennedi Rogers and guard Nicole Obialo played. Senior guard Jordan Nelson is still out with a concussion. 
"It's disappointing because you want the seniors to go out with a good win," Murphy said. "It was nice for them to be able to get on the court together one last time. We're going to miss all the work they put in."
Despite Coppell scoring the first points, the Jaguars pulled away with a three and never looked back. In a back and forth first quarter that kept Flower Mound's constant lead fluctuating, Coppell kept a good fight to close the gap, including a three-pointer from O'Neil. They entered the second with a single point difference, 12-11. 
However, from there on, Coppell found itself unable to score double digits in each consecutive quarter, while Flower Mound was more successful. 
The second, third and fourth quarter saw Flower Mound lead, 25-14, 36-23 and finally, 64-30. 
"[It was] not like we planned, but it was fun," Herron said. "All the seniors just really wanted to have fun for our last game at home. Obviously we wanted to win but at the end of the day, having fun here with each other is really most important." 
Before the game began, each senior walked out with family members to be honored. 
"[It was] a little bit surreal because I've seen all of the other seniors before me do it," Herron said. "To be in that position and walk out like they did was really cool." 
Coppell is 17-17 overall this season.
"[The biggest weakness was] probably executing as a team," Herron said. "We've had a lot of injuries throughout the year and we've finally gotten pretty much everyone back. It's kind of hard getting the cohesiveness we need on the team because sometimes it feels like we're playing with these people for the first time." 
The Cowgirls play their final game at Irving Nimitz on Tuesday at 6:30 p.m. 
"It's about finishing the year strong and sending the seniors off with a win, even on the road," Murphy said. "Then, getting ready to start offseason for the returners and get to work so next year, we're in a position where we can be a playoff team."
Follow Sally (@sparampottil) and @SidekickSports on Twitter.
About the Contributors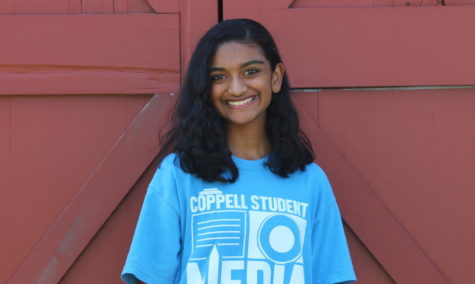 Sally Parampottil, Executive Sports Editor
Sally is a junior and the Executive Sports Editor on The Sidekick. When not working on homework or other school-related activities, she can be found rewatching...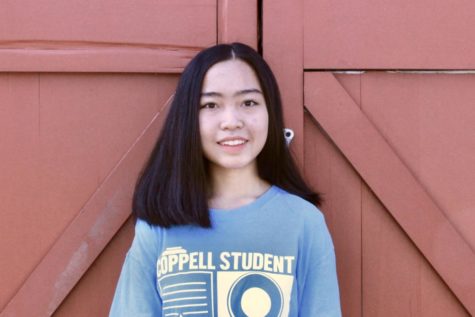 Tracy Tran, Staff Writer/Photographer
Tracy is a sophomore and a first-year writer on The Sidekick. She loves to travel, spend quality time with friends, take photos and try new foods. You...