A force of nature inside and out
Reed shares love of outdoors through dedication, optimism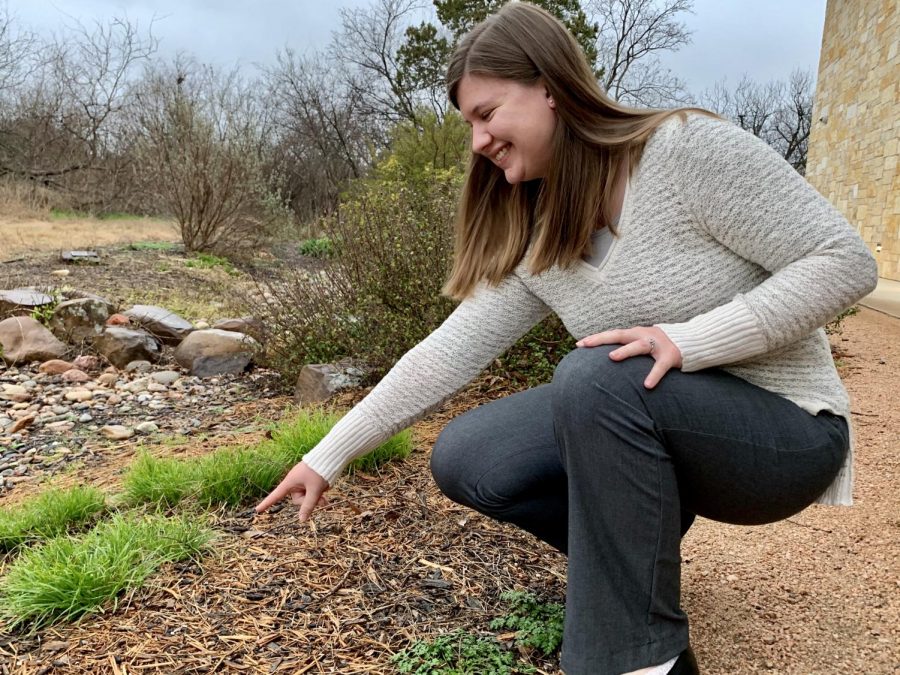 At the Biodiversity Education Center in the Coppell Nature Park, three people (or team members) run the facility day in and day out, dedicated to the city of Coppell, the children who come to learn and most of all, the environment around them. 
For them, nature is a beautiful, ever-present thing. 
The BEC began as an initiative to promote sustainability. It is one of Coppell's newest facilities to be built for this purpose, following the lead of other Coppell environmental and sustainability programs such as the Coppell Community Garden and the Coppell Farmers Market. 
Maura Reed found her way to Coppell from Ohio and has been in love with the city's environment, both in work and in nature, ever since. She started as an intern at the Fort Worth Botanic Gardens in 2014 when she heard of a part-time job available at the BEC. Reed's dedication to her job led her to a promotion in 2018 to BEC coordinator. 
Reed is a force of nature all on her own when it comes to doing her job. She manages marketing, calendar coordinating, contacting people to teach classes or camps and purchasing necessities for the facility as well as maintenance. She often leads lectures and classes at the BEC. 
"Sometimes it just blows my mind people aren't as aware of certain aspects about nature and their environment as they should be," Reed said. "The world is our home and we want to be as educated about it as possible."
For Reed, one of the biggest joys is the natural light the BEC has to offer. Most of the walls are see-through glass to bridge the gap between indoors and outdoors. Reed and her coworkers will find their eyes caught by something fascinating outside and yell, "Pause for nature!" to take a few moments to appreciate a bird or small animal. That excitement is what they hope to share with the community.
"I have been working with [Reed] for about a year now, and she's honestly one of the most supportive and inspiring mentors I've ever had," Coppell High School junior and member of the Keep Coppell Beautiful Committee Suchira Karusala said. "The nature of our committee is we come up with all the projects and ideas we want to implement within the community, and [Reed] uses her connections with the BEC to executive them."
The staff of three at the BEC juggles many responsibilities. Education coordinator Cynthia Contreras was a sixth grade science teacher for several years and has a science and education degree; customer service attendant Susan Richmond was a science teacher as well and Reed has a degree in environmental science. 
"The work environment is amazing because we may be a small group but we're a great team, and we enjoy bouncing ideas off of each other," Richmond said. "[Reed] is a great leader who is incredibly supportive and creative. We are lucky to have her."
Reed's career plans are not certain, but one thing is for sure – Reed wants to work outside. After doing her fair share of time in Coppell, she hopes to move back up north to be closer to family, but for now, Reed and her love for nature are Coppell's to enjoy. 
About the Contributor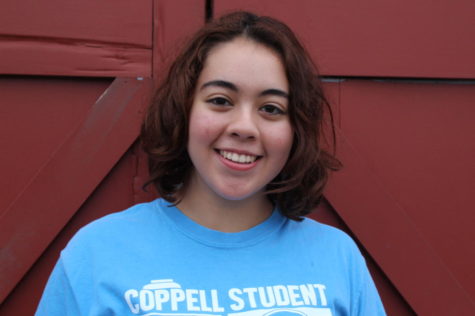 Camila Villarreal, Staff Writer
Camila Villarreal is a staff writer on the Sidekick Newspaper and the definition of an old soul. Mention Paul Anka or Men At Work and Camila will ramble...