At #CHSHome: First-year librarian reads more than 20 books per month while bringing love of storytelling to campus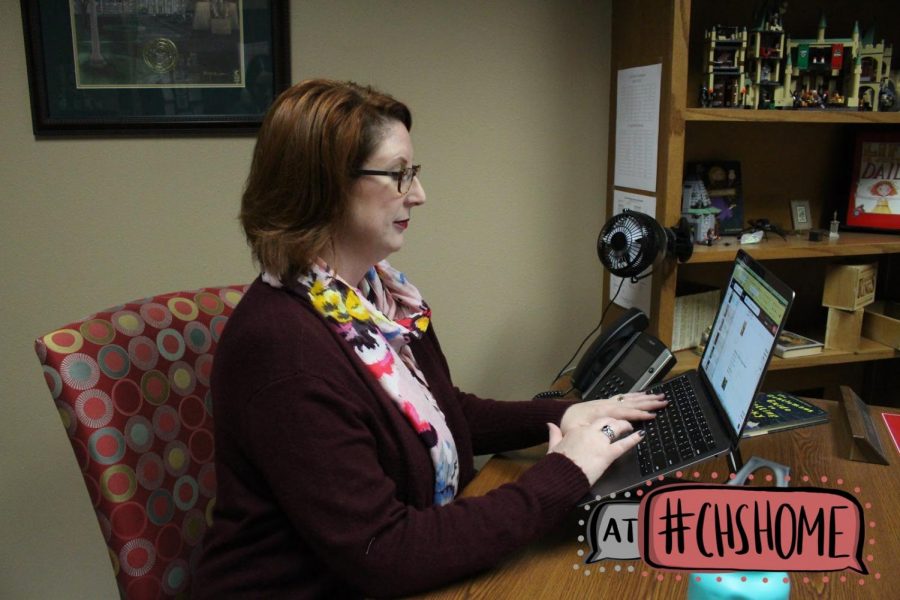 Trisha Goins is one of the two librarians at Coppell High School. This is her first year at CHS and as a librarian. She has always had a passion for learning the stories in books and about other people. 
What is your experience as a librarian?
This is my first year as a librarian [and] my first year at CHS. I have been a digital learning coach at [Coppell Middle School] West for the previous four years. Prior to that, I was an instructional technologist for elementary schools in Grapevine-Colleyville ISD for 15 years. Before that, I taught kindergarten and first grade at Shugart Elementary in Garland.
Why did you become a librarian?
I have always loved stories. Real stories, fiction, movies and books. There was always a love of reading no matter what level I was at. I love using technology. I love my iPad. At one point I worked so much closer with librarians and I decided that to be a librarian was the next step in my career.
Why did you choose to work at CHS?
When I started working, I thought that I wanted to stay in elementary school, that is why I taught kindergarten. I found that upper secondary school is just as exciting and has some other fun features that an elementary school doesn't have. I like to have conversations with students, to get to know them and get to know their interests and help them find a good book. I thought I always wanted to work with younger students, but I found out my heart is really in secondary.
What is an interesting thing about you?
I had a student ask me,"How did [you] know what [you] wanted to do and when did [you] know?" I've always known I wanted to be a teacher. That might be unique because there are a lot of people out there who don't know what they want to do when they grow up. To me, it doesn't seem unique or interesting, but I've always known what I wanted to do.
Why do you think CHS students should read for their enjoyment?
When you read stories you learn about other people and the things they're going through you have a better understanding of the larger world beyond Coppell. I highly encourage anyone to pick up a book to read that is something they like. Give a book 75 to 100 pages. Give it a chance, if you don't like it, put it down and try the next one. Life is too short to read books you don't enjoy. It is also too short to not find the books that you enjoy. [CHS librarian Lynn Hevron] and I are here to help you find books that you enjoy. We have a ton of audiobooks and ebooks that we don't think that the students are even aware they have access to. We have added more than 70 titles of audiobooks and ebooks to MackinVia.
What do you want to say to students who don't have time to read?
Your schoolwork is very important, but you will learn so much more about the work you are doing at school when you look at it through someone else's eyes through a book. So don't give up on reading.
What are your favorite books?
In a month, I can go through anywhere from 20 to 40 books. I like to read through audiobooks. I listen to them while I'm in the car when I'm doing other things, I love audiobooks. Right now, I'm really enjoying listening to American Royals [by Katharine McGee] because I am a fan of the monarch. [It] is a story about if America had actually had a monarchy. If the Washingtons had been a Queen and a King. I just finished The Way I Used To Be [by Amber Smith]. Oh my gosh—what a story—it was so good. You just wanted to grasp onto the main character and tell her someone is here for you, you're not alone! It was so good. Those are my top two picks for now.
About the Contributors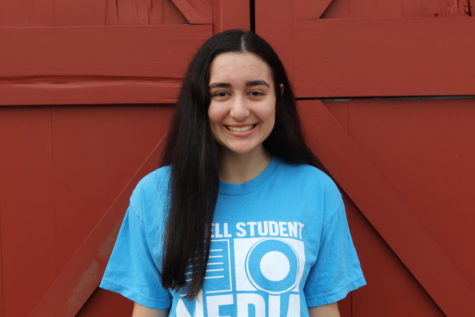 Victoria Hertel, Staff Writer
Victoria is a senior and the Student Life Editor on The Sidekick. Outside of school, she dances ballet at the Ballet Academy of Texas. She enjoys running,...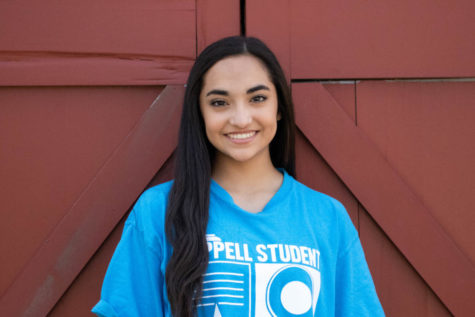 Camila Flores, Staff Photographer
Camila Flores is a junior and second-year staff photographer on The Sidekick. In her free time, she enjoys taking photos of friends and going to dance....