Fashion focus: Dashner dreams up distinct designs
Fashion Focus is a series examining fashion styles and trends by The Sidekick's Lilly Gorman
"Because of social media and everything we have access to, I don't know if you can say 'this right here is the street style'," professional stylist and art director Troy Steakley said.
And it's true. Street style is not just one way to look. Today each and everyone of us has our own street style.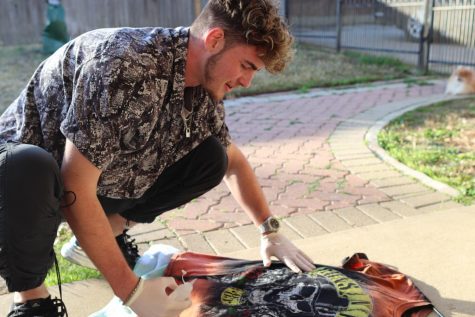 It is all about who you are and defining your brand by incorporating a variety of styles. There are those who like to create more of a sporty chic look and then those who take blazers and tailored pants to the most casual places. It is all about the person and approach on fashion, and Coppell High School junior Jacob Dashner does just that with his own street style. 
No matter where he is or what he's doing, Dashner has ideas running through his head constantly. Sometimes it's an idea of creating distortion to vintage clothing or producing an original design. 
"I'll do the best I can to portray whatever was in my head and put it into real life," Dashner said.
And he does that exactly. Jacob will sit in his backyard creating new pieces over and over again. Bleach ripples down Motley Crüe shirts and washed out designs cover denim and corduroy. 
Jacob's mother, Rachelle Dashner, has always supported him and his interest in fashion. She takes pride in both his sense of style but also his ambitions.
"Jacob has always been fashion forward, very edgy, doesn't really care about people's opinions," Rachelle said. "It's more about how criticism is really motivation and opportunity. Jacob, at a very young age, knew his passion."
Alongside Jacob, the youngsters of social media have started to pick up an interest in fashion. Yes, fashion has always been a trend and a part of culture as an art form, but recently, more than ever, the media has made it a fad to be into fashion. We see TikToks of people painting their jeans and style accounts throughout Instagram. Younger generations, including Jacob, have truly started to appreciate the art form.
What causes Jacob to stand out is his ambition that accompanies his passion for clothing design. Jacob devotes a majority of his time sketching designs or creating alterations to pieces. His creative element is always rolling.
"[I am either] in the mindset of, 'I'm somewhere right now where I don't want to be' or 'I'm somewhere I do want to be' and that place I'm in is inspiring me to do something," Jacob said. "[I imagine] I'm walking down Melrose Avenue [in California] and I just look up and see mountains and palm trees and I take a snapshot in my head." 
His brain is always working on something new and innovative. Jacob knows this and is proud to show off his work, to get himself out there. His pride for individuality is a typically mindset that others take years to build.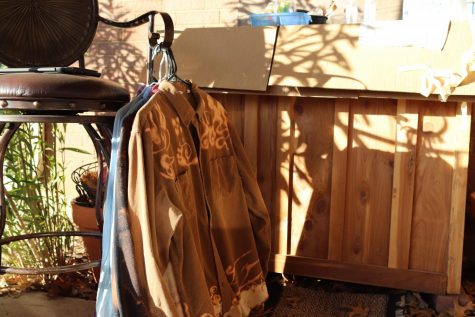 "Since day one, I've been trying to be different and just be my own person when it comes to the way I express myself through
clothing," Jacob said.
And now, we can truly see he does create this perception of rarity through clothes. Like Jacob, the rest of us have a personal style. Use your brand to show what your interests are. 
Flex the fit.
About the Contributors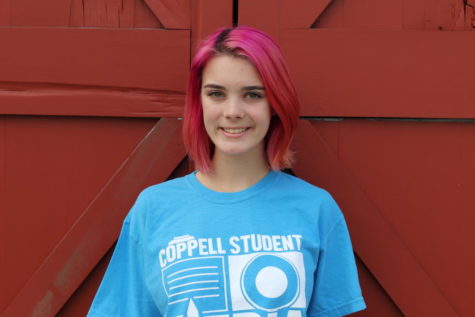 Lilly Gorman, Staff Photographer
Lilly Gorman is a junior and second year photographer on The Sidekick. In her free time she enjoys shooting 35mm film. She is a technician for Coppell...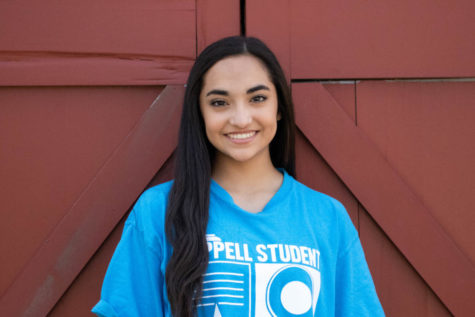 Camila Flores, Staff Photographer
Camila Flores is a junior and second-year staff photographer on The Sidekick. In her free time, she enjoys taking photos of friends and going to dance....