Spring Showcase puts freshmen campus clubs, course pathways on display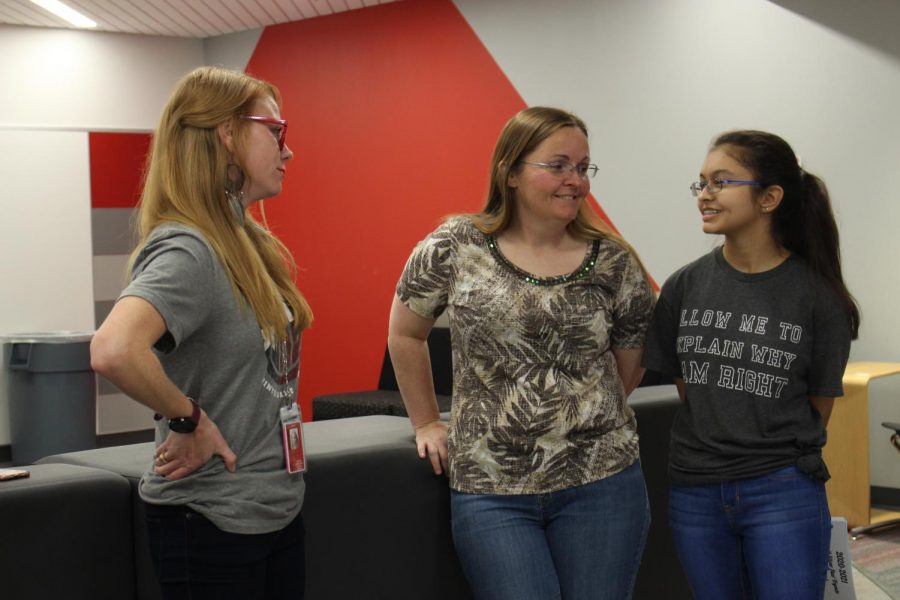 Silver Stars and freshman cheerleaders hold doors and give directions as incoming freshmen and parents weave through the halls of the CHS9 campus for the Spring Showcase on Monday. Teachers, coaches and students are grouped in the hallways, large and small gyms, cafeteria and auditorium by subject area to provide information about the opportunities available for the 2020-21 school year. 
"I'm excited to try out the electives and the new block schedule," Coppell Middle School East eighth grader Spencer Caudillo said. "At Spring Showcase, you get to meet the teachers and have an actual conversation with them and get information about the differences between courses." 
The annual event took place from 6-8 p.m., with informational sessions about course registration and graduation requirements in the auditorium from 6:30-7 p.m. for students with last names A-K and 7:15-7:45 p.m. for last names L-Z. 
"Not just reading about the differences between honors and on level, but hearing it from teachers and finding out what they're doing in their classrooms and preparing for takes some of the nerves away and makes some decisions easier," Coppell parent Rebecca Gamble said. 
In the small gym, tables for clubs such as the Spanish Club, Student Council and HOSA are set up in a circle. CHS9 student Apurva Betgar details her interest in the Technology Student Association (TSA) club, using her own experience to generate interest. 
"I know when I started this year, I had no clue about high school and this is a great way to know more about it," Betgar said. "I had no idea that we had all these clubs, and I wish I would have known about all of the clubs beforehand. I feel like by representing TSA I get a chance to encourage many girls out there to join in the STEM field, and I feel really honored to do that."
The Mark X Robotics club gained 51 potential members according to forms filled out by parents and students at the event. 
"The Spring Showcase is pretty much the best way we can advertise our club," CHS junior Aryan Damle said. "This is where we meet all the incoming freshmen that are interested in doing more than just their regular courses. With this event, we were able to gain some traction. The only way our club can work is if we have enough interest behind it."
The English department gathered in the flex space by their rooms to answer questions about course difficulty and novel selections.
"The most common question seems to be the difference between on level, honors and GT English and what those expectations are," CHS9 English teacher Joy Han said. "I want to clarify any questions they have so they can have a smooth transition into ninth grade."
Follow Shivi @_shivisharma_ on Twitter. 
About the Writer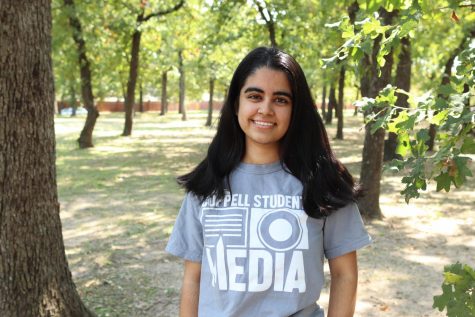 Shivi Sharma, Executive News Editor
Shivi Sharma is a senior and Executive News Editor for The Sidekick. She is part of the IB Diploma Programme at CHS and also edits for Brown Girl Magazine....