Artist Spotlight: Indurti staging Heritage Night with choreography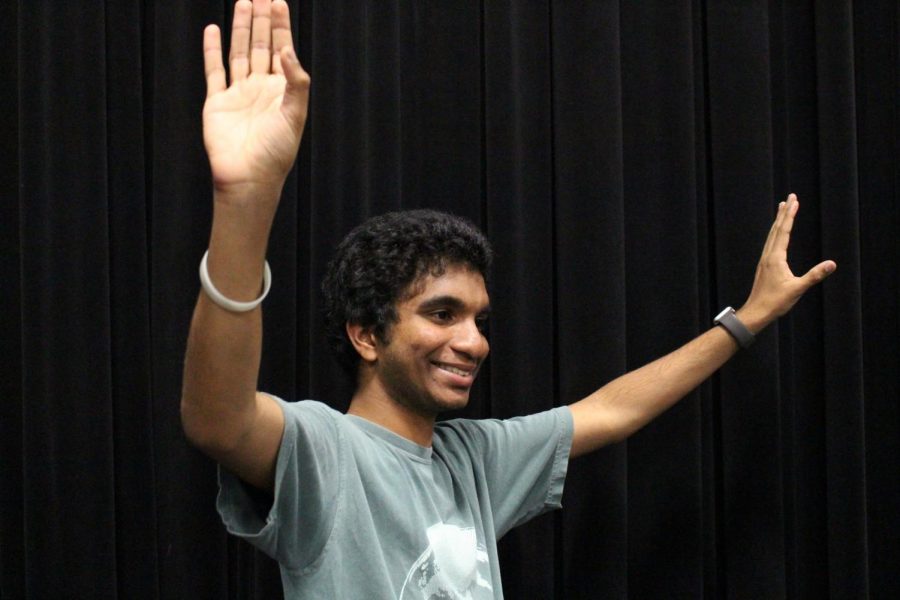 Tracy Tran, Staff Writer/Photographer
January 27, 2020
He closes his eyes. Each step is graceful. Forward and backward. 
The completed song was choreographed in Coppell High School senior Ronak Indurti's audio room. Indurti is one of the students who dances annually at Heritage Night. As this is his last year at CHS, the Heritage Night is a special occasion for him to have a memorable time with his friends. He also channels his choreography talents into teaching dance weekly in his Dance To Make A Difference club.
How long have you been dancing?
I have been dancing since I was in kindergarten, so it has been 13 years. 
Why did you begin to dance?
My mom [Mrs. Sunitha Mitakanti] actually put me in a dance class when I was in kindergarten, because she thought I didn't do much, like other kids [who were] outside all the time. [At] first, I didn't like it because I had never heard before about boys dancing. But over time, I got used to it and I got better.
Who is your inspiration?
My mom is, because whenever there is something new, I never want to try [it], but she always pushes me so, over time, I will like it.
What do you enjoy about dancing?
Whenever I dance with my friends, it's the best feeling, because dance is something we love. It's all really laid back with the choreographing and dancing together. It's just a really fun experience.
Do you experience any difficulties during the choreographing process?
Making up steps you have never done before and trying not to be repetitive are probably the hardest parts. When I choreograph, I first try to listen to the music, the beats and the background drums repeatedly. I close my eyes and in my room, I move or dance, trying to see how everything works. I also look at my [previously choreographed songs] if there have been dances that I have done [that match] this song. I get inspiration from those for [my current song].
Where is your favorite place to choreograph?
Probably my media room because I have [many] speakers. I can just be in there by myself and I can choreograph without being seen by anyone. 
What is your role in the Dance To Make A Difference club?
I was the head choreographer for the Dance To Make A Difference club since freshman year and now I'm also the president. We hold the annual dance show. We perform about 10 pieces and after that, the funds we raise from the show go to charity. 
How do you feel about dancing at Heritage Night annually?
It is really fun, especially because I have a friend [CHS senior] Ritika Prasad and we have been dancing together for a long time, since middle school. I have danced with her every single year since freshman year [at Heritage Night]. It's also a time for me to hang out with my friends and enjoy dancing. It's probably one of my favorite places to perform.
This year, is there any special preparation for Heritage Night performance?
We want to make [Heritage Night] fun, as well as something the crowd will enjoy, but not just the songs only we know because TikTok has been a big trend for dancing and songs. 
Follow Tracy (@AnhImtracy) and @CHSCampusNews on Twitter.
About the Contributors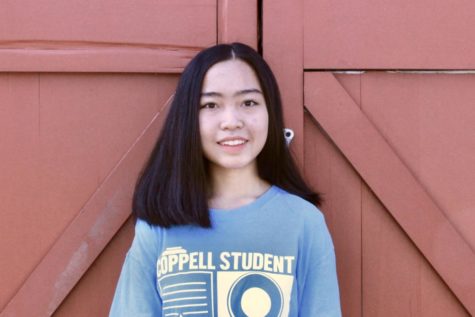 Tracy Tran, Staff Writer/Photographer
Tracy is a sophomore and a first-year writer on The Sidekick. She loves to travel, spend quality time with friends, take photos and try new foods. You...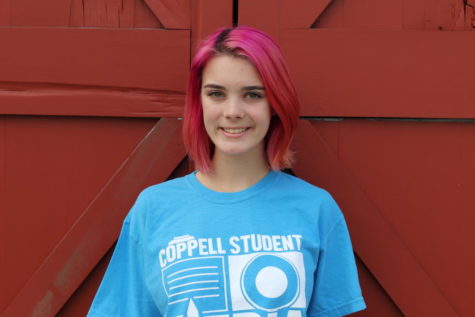 Lilly Gorman, Staff Photographer
Lilly Gorman is a junior and second year photographer on The Sidekick. In her free time she enjoys shooting 35mm film. She is a technician for Coppell...