Community experiences taste of Chinese New Year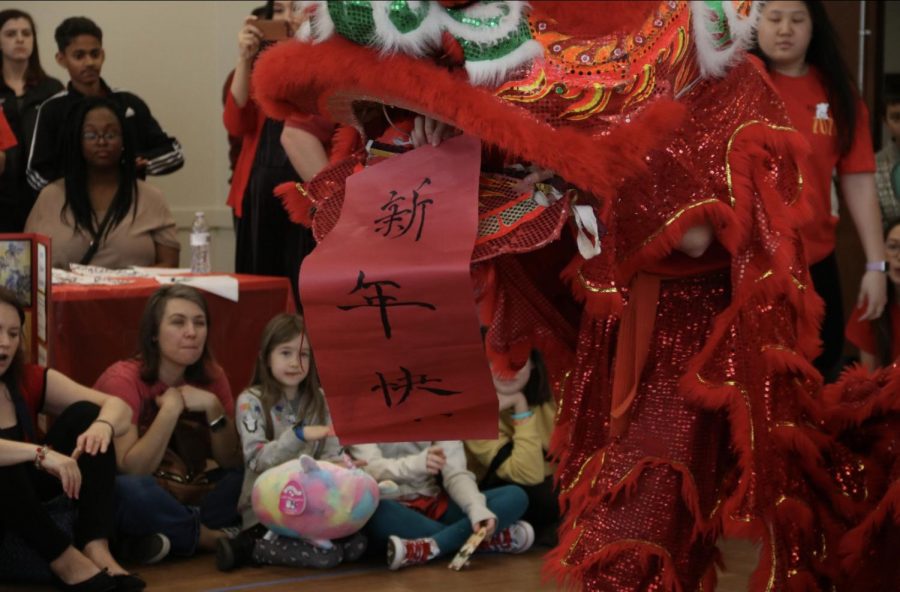 Xīn nián kuài lè or happy new year! Although it's not Jan 1, the Coppell community came together to celebrate Chinese New Year at the Cozby Library and Community Commons on Saturday. 
This year is the year of the rat, an animal seen as clever and resourceful and a year symbolizing fertility and abundance. 
This rat symbol could be seen in the painted faces of children, folded origami paper and polished pages of calligraphy ink. 
Chinese students from Coppell High School, New Tech @ Coppell and CHS9 showcased their knowledge and talents at the event after months of pitching, planning and creating booth activities and practicing performances. 
"We're trying to spread the joy and fortune and good ideals we have," CHS junior Hanna Meng said. 
Not only were there activities related to Chinese New Year but they also shed light on Chinese culture in general. The event offered many interactive activities from learning to Chinese yo yo with two sticks to learning to use chopsticks to constructing paper lantern to writing in Chinese calligraphy.
"
I'm just really happy to see them so proud of themselves and showcase their knowledge to our Coppell community and the community appreciated it as well."
— Andrea Voelker
"It's important to immerse yourself in other cultures because it helps you gain a bigger perspective of the world and its a fun thing to celebrate," CHS junior Madison Patton said. 
Along with booths, many different performances, a change from last year, were punctuated throughout. From the soothing voices of students singing Big Fish and Begonia by to the upbeat group dance performance of the popular Chinese song Little Apple by the Chopstick Brothers. 
The MC's, Patton and Meng, kept the event organized announcing and introducing performances in both English and Chinese. 
The event finished off with the show stopping lion dance by junior Kevin Ly and senior Kaitlyn Chieh, a dance they started practicing in August learning through the kung fu school Lee's White Leopard. 
"Most of the techniques used for lion dancing is very similar to kung fu," Ly said. 
This year, compared to last year ran more smoothly as the time was extended from two hours to three hours and was more spread out and not as crowded. 
"I want [students] to carry this on and be an ambassador to the community too to carry on my knowledge," CHS Chinese teacher Andrea Voelker said.
The event served as an outreach to the Coppell community by the Chinese community. Ultimately people came in open minded and curious and left more aware and cultured with months of planning coming to fruition. 
"I'm just really happy to see them so proud of themselves and showcase their knowledge to our Coppell community and the community appreciated it as well," Voelker said.
Follow Alishba Javaid (@alishbaj24) and @CHSCampusNews on Twitter.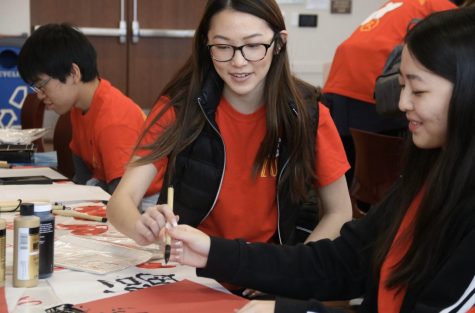 About the Contributors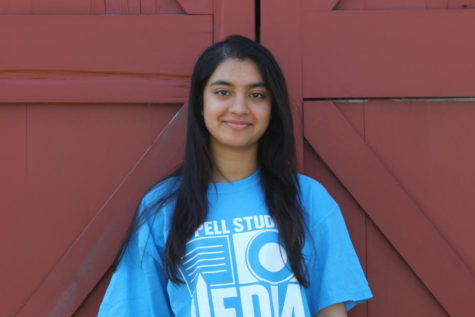 Alishba Javaid, Staff Writer
Alishba is a senior and first-year staff writer on the Sidekick. She enjoys things from editing cool videos to playing guitar/ukulele to learning new languages...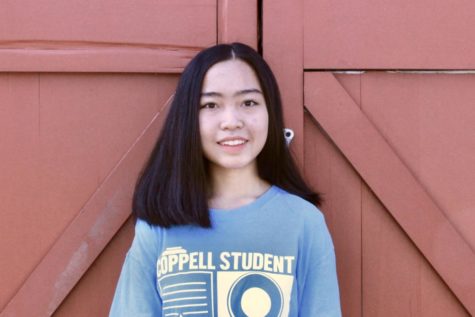 Tracy Tran, Staff Writer/Photographer
Tracy is a sophomore and a first-year writer on The Sidekick. She loves to travel, spend quality time with friends, take photos and try new foods. You...