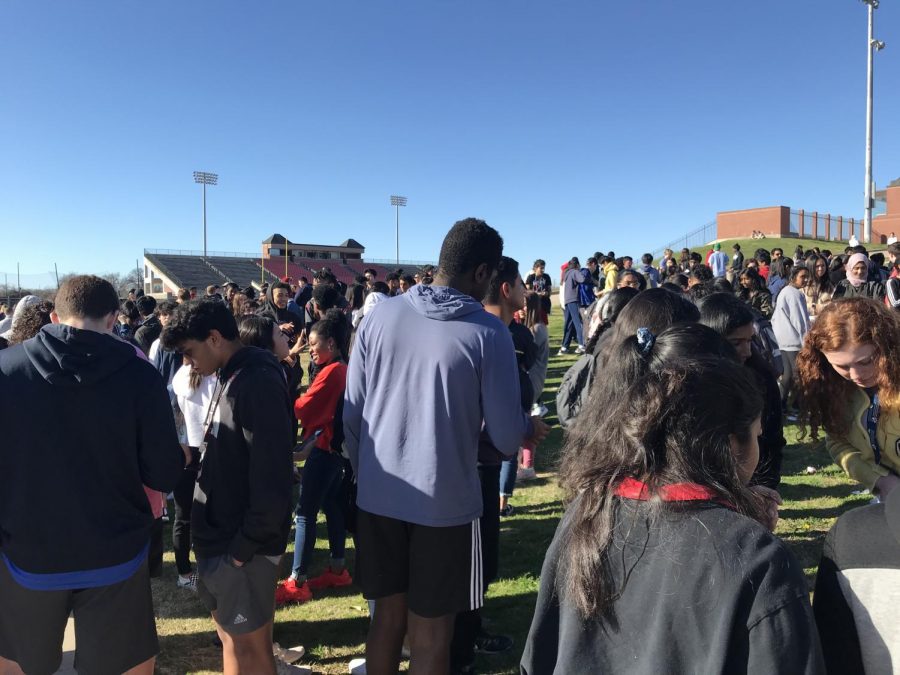 Shravya Mahesh
Coppell High School was startled during eighth period today, as the fire alarm caught the attention of students and faculty. After being evacuated for around 20 minutes, everyone was let back into the building.
"We had some dust in a smoke sensor," CHS Principal Laura Springer said. "The dust was located in the ceiling in B hall and came down to our smoke sensor and set off our alarm."
For many students, the fire drill can be a distraction, especially for ones that are trying to focus.
"It takes away a lot of our class time because the moment the fire alarm goes off, we lose focus," senior Ajith Mathew said. "When we get to class readjusting to the lost time can take a while to come back to."
Along with students who lose valuable time from class, teachers are thrown off when it comes to the lesson plan.
"You think about how it is going to affect your scheduling and how it might push activities back to the next period," AP literature teacher Matthew Bowden said. "Ultimately, all those things are in place to protect the students and make sure that this is a safe environment."
Although the evacuation was for a false alarm, the experience was good practice for students and faculty.
"It gives us a good opportunity to have a drill without being planned," Springer said. "It shows us what we need to work on to get kids out of this building to always keep them safe, so everyone evacuates fantastically."