Amidst constant relocation, Pydisetti continues pursuit of arts
Across nearly 9,000 miles of land and sea, CHS9 student Shraavya Pydisetti picked up everything, ready to start over… again. 
However, she knew the one thing she would never leave behind was her love for the arts. Despite moving multiple times between Mumbai, India and Coppell, Pydisetti has remained close with four friends – physical art, guitar, writing and dance. 
Pydisetti first picked up physical art at a very young age, doing crafts and basic paintings at workshops. In the fifth grade at Denton Creek Elementary, a year after moving to Coppell, Pydisetti won the annual district holiday greeting card competition. Since, Pydisetti has taken in-school art classes throughout all her years in Coppell.
"Art is that one consistent thing I've had in my life," Pydisetti said. "Everything else has been a stop and a start and a stop and a start, because I've been moving everywhere. I can do it anytime; I don't need to be in a specific place to do it."
Ever since Pydisetti's interest in dance began in early childhood, she has dabbled in a variety of styles, including Indian classical, contemporary, shadow dance (where the dancers' shadows are cast on a screen) and freestyle hip-hop. She currently learns from highly-reputed dancer Erem Khan.
"
It really represented her journey – where she has been and where was coming back to – and that consuming love for art and music."
— Shannon Nop
"[Dance] is my way of getting on stage and actually performing in front of a big crowd and interacting with a lot of people," Pydisetti said. "I can meet other dancers and learn from them." 
In seventh grade in India, a deep love for music brought Pydisetti to the guitar. After seeing her childhood friend from India Arnav Sharma playing, she adopted the guitar, learning "My Heart Will Go On" from Titanic as her first song. Since then, exposure and practice have augmented her skill, as Pydisetti plans to start making her own music with singer and CHS9 student Sumita Bhattacharyya. 
"Whenever you listen to a song, it's not about the melody as much as the lyrics, because that's the thought behind the song," Pydisetti said. "In art, you tell a story and music also tells a story. When I'm playing, I'm telling my own story."
Pydisetti takes a more serious approach to her writing, as she tackles social issues that affect her. She has written about topics such as her experiences moving, social cliques and physical judgment. She recently opened a blog entitled Wait Up World that houses her writing works, along with her art pieces. 
"Writing is my actual voice," Pydisetti said. "Whenever I'm going through something that's really hard or difficult, I can just write it down. It really helps me reflect on how I was and how to improve on that." 
However, Pydisetti's interests have been affected by migration. After moving to Coppell in third grade, she moved back to Mumbai after four years for her father's job. They only stayed for a year before moving back to the United States.
"Both times, we didn't want to move because we were so adjusted to the place," Pydisetti said. "But moving was actually a fun thing. It gave us exposure to a lot of stuff, so I don't regret it."
The back and forth proved difficult for Pydisetti, but her interests allowed her to adjust, finding solace in the comforts of her beloved arts. 
"I remember her first piece coming back from India," Coppell Middle School North art teacher Shannon Nop said. "She was kind of nervous about coming back. [The project was] about who you are. She incorporated her guitar and blind-contour self-portraits. It really represented her journey – where she has been and where was coming back to – and that consuming love for art and music."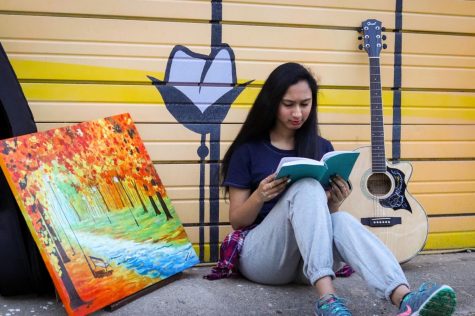 Over the years, Pydisetti has numerous accolades in all four of her hobbies. Her designs were chosen for student directory covers twice and a Coppell Middle School North T-shirt. She plays guitar at malls and does many group performances. She also got an honorable mention in the poetry category last year at Coppell Gifted Association's creative writing competition. 
Pydisetti is also backed by a strong familial support system. They not only give her verbal motivation, but also enlist her to create artwork to decorate the house and join competitions.
"We never had that kind of encouragement [as kids]," mother Rasmita Pydisetti said. "But for Shraavya, I always encourage her. When you are interested, you have to pursue those things. I just want her to do whatever she likes."
In the future, Shraavya plans to study medicine. Backed by current Health Occupations Students of America (HOSA) club experience, she shoots to become a nurse or surgeon. However, her art and music will remain by her side as a comfort and form of expression through her pursuits. 
"I know [Shraavya] will be successful no matter where she decides to go or what path she decides to take," Nop said. "Art will continue to be a love of hers and will influence her in whatever path she takes."
Follow Shravya (@shravyamahesh) and @CHSCampusNews on Twitter.
About the Contributors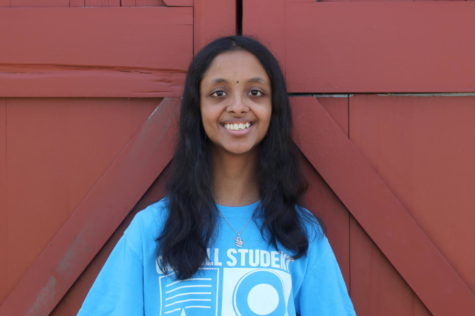 Shravya Mahesh, Entertainment Editor
Shravya Mahesh is a senior and Entertainment Editor for The Sidekick. You can usually find her blasting pop music in her room, snacking on cookies while...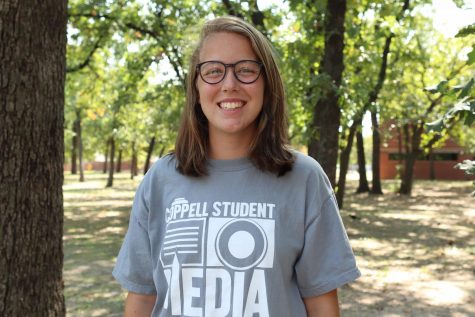 Samantha Freeman, Executive Design Editor
Samantha Freeman is a senior and the executive design editor of The Sidekick. She is on the Coppell High School varsity tennis team and has been playing...