Pushing boundaries one palette at a time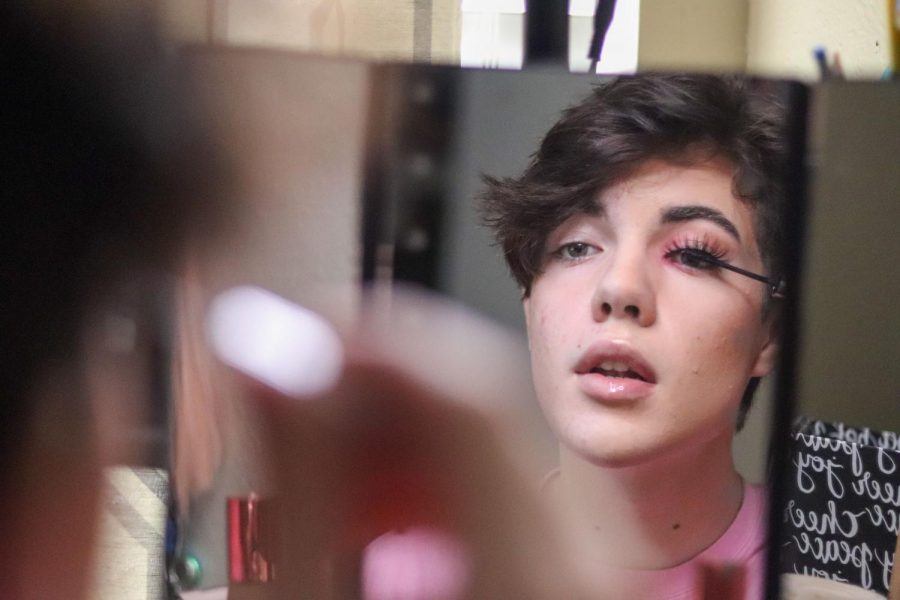 Highlight poppin'. Eyeliner winged. Face snatched. Coppell High School sophomore Michael Creed, at the mere age of 12 found his love for makeup. Since nothing has stopped him from pursuing it and constantly improving his artistic ability and breaking gender stereotypes.
"I was playing with makeup when my mother was not around," Creed said. "I have always loved watching my mom [put on makeup] every morning, watching her highlight the good parts of her face—that is what really got me into wanting to try it even more."  
The concept of makeup has been around for centuries—the earliest record comes from the 1st Dynasty of Egypt (3100- 2907 BC). Both men and women in many different countries used kohl, a black powder to line their eyes to make their eyes seem more dominant, according to Mic.  Although there was widespread use of makeup that transcended gender in the earlier histories of makeup, makeup today is largely gendered, and men who wear makeup are often shamed for doing so. 
Makeup is not just something to make Creed feel pretty. CHS sophomore Kaitlyn Huellemann, Creed's friend since the sixth grade, has seen him grow as a budding artist.
 "For certain people, makeup can be forced upon them [by society], but [that] is not the case of Michael," Huelleman said. "His take on beauty is more about being artistic and pushing the boundaries on the binary system [of gender] that society has put."
The biggest obstacle for Creed was finding the money for his makeup. 
"When I turned 15 was when I started working to buy my own palettes and brushes and got to experiment with different techniques and different styles that I had seen beauty gurus use," Creed said.
Coppell resident Allyson Tudor has known Creed's family since he was a toddler and saw him develop both artistically and personally. 
"He demonstrated his artistic skills since [Denton Creek] elementary school," Tudor said. "He found a skincare routine that cleared up his face and it made his makeup so much smoother, and you can see a big difference between when he first put on makeup to today."
Like all art forms, makeup is not something that can be perfected in one day, according to Creed. 
"It took so much time and effort and dedication to find my style and improve it," Creed said. "Not many people have the time and dedication to do it. It all comes down to doing what you are good at and sticking with it,"
Although Creed had to go through personal struggles to get to where he is now, being a teenager in high school came with its own problems.
"[Creed] is defying norms," Huellemann said. "Society tells how men are supposed to be and act a certain way, and he is taking it and throwing it out of the window. Although it is more chill now, people are [still] very ignorant," 
There are many people in the world who are afraid of expressing themselves through mediums such as makeup, and art, according to the Telegraph. 
"I am essentially pushing boundaries that have been constructed for many, many years," Creed said. "I was very nervous to show people, and I was afraid of being judged or people saying things, but at that point, I have done so many gender-bending things that I did not care anymore. I liked it. I am still me and I am not going to change that for anyone. Makeup does not have a gender. It's only until recently people have been gendering makeup." 
"
Just listening to your child and knowing that they have to figure out where their passion lies is the best thing a parent can do for a child"
— Michael Creed
In the early 20th century makeup has only been targeted at females, around this time men who wear makeup have been associated with homosexuality. This stigma started centuries ago and is still being continued.
"If we really think about it, straight movie actors also wear makeup, although not the kind I wear," Creed said. "People are just ignorant and are too toxic to understand that men and boys can wear makeup and still not be gay."
Creed reflects on his experiences and offers advice for others who wish to dive into makeup.
 "If you want to start doing makeup and if it is something you are passionate about it, slowly introduce the topic to your parents, they might not accept it at first because most of the time they are scared for you, but they will come around because they love you," Creed said. "And get a job. That's the best way you can buy your own makeup."
Creed has the love and support of his family.
"I'm so proud of the person he is becoming and so grateful that I get to see him grow into a young adult," CHS 2008 graduate and Michael's brother Cody Creed said. "Parents and family should accept their children. Family is unconditional love, and if you can't support your child then you don't really deserve to call yourself family. It breaks my heart that some kids are being disowned for something as trivial as sexuality or just wanting to express themselves in what society calls weird." 
Follow Yash (@yashravula) and @CHScampusNews on Twitter.
About the Contributors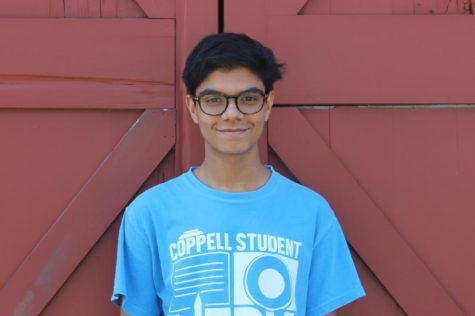 Yash Ravula, Staff Writer/ Photographer
Yash is a senior and a first-year writer/ videographer for the Sidekick. When he's not busy drinking tea, he's usually binge-watching Grey's Anatomy...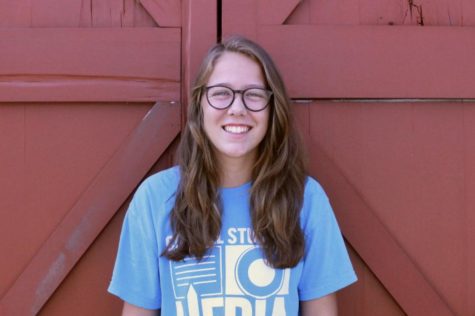 Samantha Freeman, Staff Designer
Samantha Freeman is a junior and first-year designer and photographer on The Sidekick. She is on the Coppell High School varsity tennis team and has been...