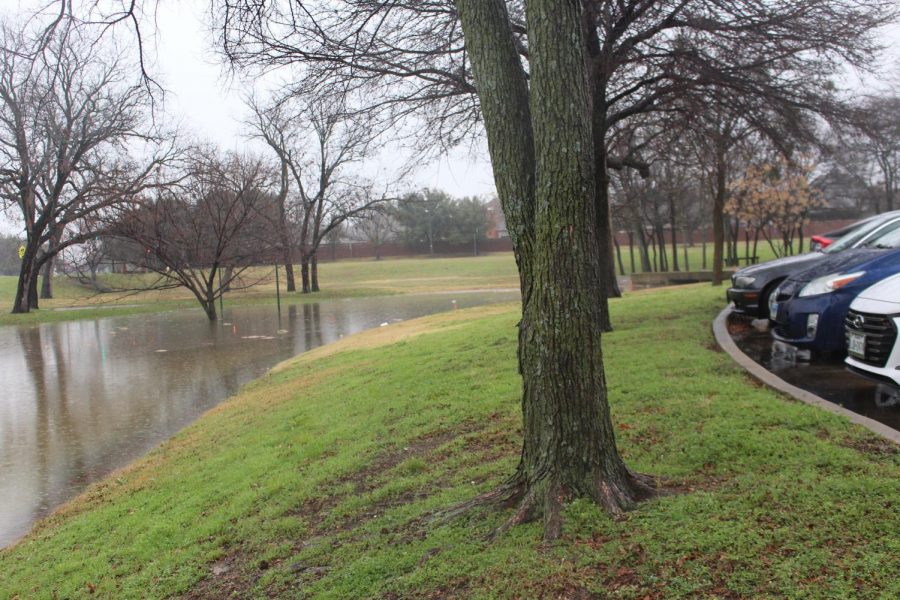 Lilly Gorman
This morning, faculty and students woke up to pouring rain as they made their way to Coppell High School. The Dallas-Fort Worth area has seen a variety of weather patterns in the past few days.
The streak of chaotic weather started with a tornado warning on Friday night with winds reaching up to 90 miles an hour. Dallas woke up the next morning to find snow covering its streets. The snowy morning was highly contrasted with temperatures reaching a record high of 81 degrees yesterday.
"I hate the cold weather and the rain." CHS junior Nouran Abusaad said. "I take the bus, and today it was really cold again which makes me very anxious. We had a test today and we had to push it off for a bit because some of the buses were rolling in late."
With the heavy downpour, transportation was slower than usual for students both driving and taking the buses to school.
"We have a lot of parents that tried to get the kids through the bus loop," CHS crossing guard Anthony Saldana said. "These days the media is painting it out when we have bad weather, so a lot of parents want to get as close to the door. We also had six buses come in late today, when we usually have two or three on a regular day."
Changes in the weather has also seen a decrease in students in the classroom.
"The flu is what a lot of what we are seeing right now, there is a lot more of the allegeries in the air," CHS IB enviromental teacher Holly Anderson said. "Everyone is getting sick from the allergies, with all of the frequent weather changes."
With the weather greatly fluctuating this past week, it's important to be be updated with the weather forcast and dress accordingly. 
"I try to stay pretty prepared for the weather," Saldana said. "You have to be prepared especially here in Texas, because you will never know what you get from one day to the next."
Follow Arman (@arman_merch) and @CHSCampusNews on Twitter.