Wild Day: Winter Birds to gather bird lovers
Tracy Tran, Staff Writer/Photographer
January 10, 2020
Starting from 2014, the Biodiversity Education Center started hosting Wild Bird days with multiple themes. Continuing the tradition, the Biodiversity Education Center is hosting Wild Day: Winter Birds 2020 from 1 to 3 p.m. tomorrow at its education hall indoor area.
"[Wild Day: Winter Birds event] seems very educational for young people," Coppell High School sophomore Miisha Masterson said. "It will show people different types of birds and introduce them to new species which they haven't known much [about] before. The event will help people to learn about different types of birds and what they can do."
Wild Day: Winter Birds event is open to the public and best for families and children from ages 3-14. No registration is required.
Attending this family-friendly event, bird-lovers will have opportunities to learn more about the diversity of birds in wildlife through 30 bird documentaries displayed in the Education Hall. 
"[The birds] are diverse," Masterson said. "They have a ton of colors, and they all have different habitats. Birds eat fruit, fly off and [disperse the seeds to help with planting]."
At the end of this event, there are also materials provided for attendees to make their own birds feeder houses to bring home.
To learn more about the Wild Day: Winter Birds event, visit the City of Coppell website.
Follow Tracy (@AnhImtracy) and @CHSCampusNews on Twitter.

Hang on for a minute...we're trying to find some more stories you might like.
About the Writer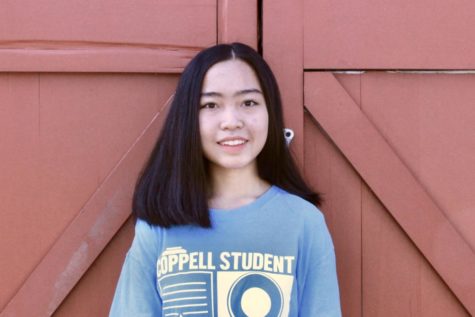 Tracy Tran, Staff Writer/Photographer
Tracy is a sophomore and a first-year writer on The Sidekick. She loves to travel, spend quality time with friends, take photos and try new foods. You...