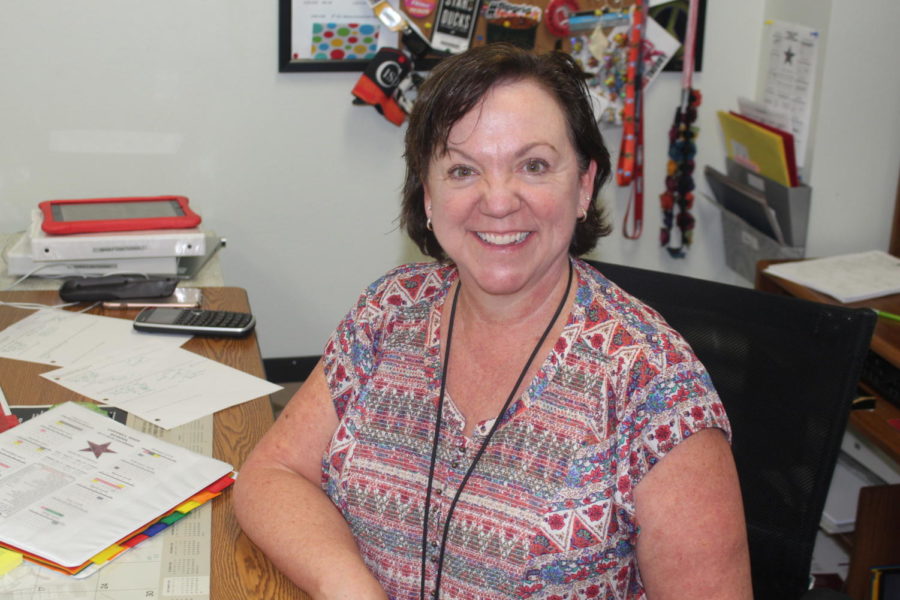 Sidekick file photo
Coppell High School mathematics teacher Michelle Bellish was recently nominated as Teacher of the Year for the 2019-20 school year, largely because of her care for kids and dedication to her craft. 
What was your reaction to being nominated?
I was surprised and shocked. It was exciting, though. I found out in our faculty meeting when [CHS principal] Laura Springer announced it. 
How long have you been teaching?
This is my 31st year.
What do you love about teaching?
I love having students: I love that my group of kids changes every year. I like the interactions. I like to see kids who feel like they don't know math, and all of a sudden one day they feel more happy and confident with their results. 
What are your strengths as a teacher?
Building relationships is my No. 1. Secondly, I'm really good at scaffolding; I'm really good at taking each individual skill needed and teaching them in small steps.
What got you into teaching?
In college, I wasn't sure what I wanted to do. I decided to teach, and math was very easy for me, so it all folded together. In my early years, when I taught junior high at first, I was teaching math and science.
What makes someone a great teacher?
Someone who works hard, cares about kids, puts the students ahead of the curriculum. And realize that not everyone in your class is happy to be there.
What do you want students to take away from having you as a teacher?
Hard work, perseverance. I want them to know that when they hit a roadblock, they should keep working toward their goals. 
Where did you work before Coppell High School?
I started in Houston, we raised our family in Houston. My first jobs were all in the Houston area. We moved to Chicago in 2007, and then we came back here. My parents live here in Dallas. I got a job in Coppell, and this is my seventh year here. 
Follow Pramika (@pramika_kadari) and @CHScampusnews on Twitter.