Seniors benefitting from early decision system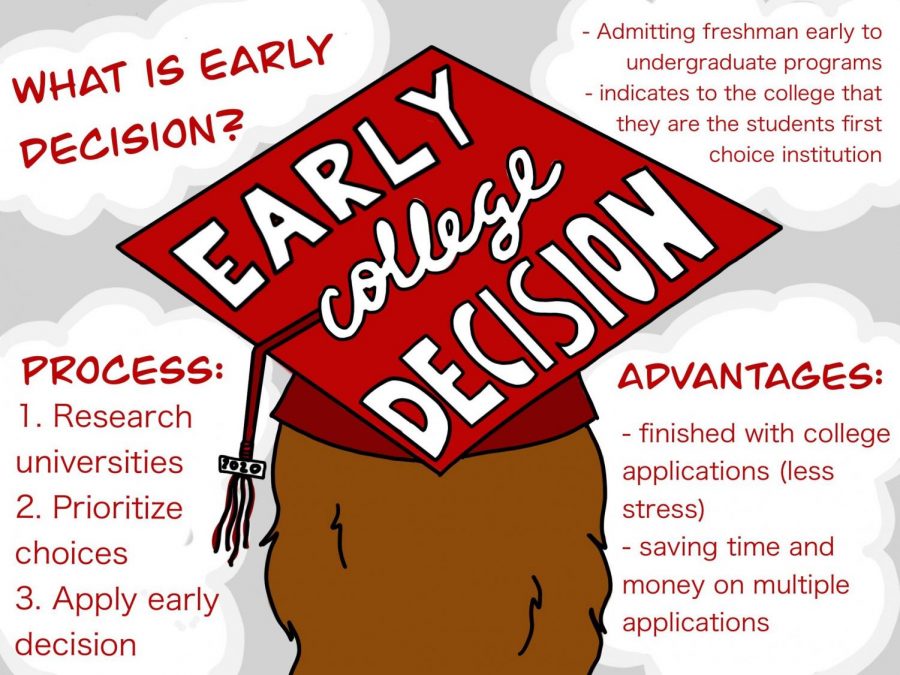 As they finish the first semester of their final year in high school, Coppell High School seniors wonder where they will spend their next December. For some, their acceptance to schools has been finalized through early decision, a process in which universities vet applicants that prioritize their school.
If they are given admission, students rescind all other applications and are bound to the school they applied to.
CHS senior Teresa Chin was admitted to Rice University on Dec. 12. Chin began researching colleges at the beginning of the year, consulting her parents about finances before she decided to apply early decision. 
"[Rice] was in my top three, and then when I started considering over the summer where I wanted to spend the next four years as the deadline approached I star/ted leaning towards Rice more and it became my top choice," Chin said.
Various programs pair students to colleges and scholarship opportunities, allowing students to apply early decision as well. QuestBridge is one such program, offering a National College Match scholarship that connects students with schools that may otherwise be financially out of reach. CHS senior Seli Buatsi was matched to Vanderbilt University in Nashville and was admitted early decision on Dec. 12. 
"I didn't expect to be going out of state, but with that scholarship I'm able to, and that's really exciting," Buatsi said. "I ranked [Vanderbilt] fourth, and I actually applied to 10 universities through this scholarship. The first three deferred me to regular decision and Vanderbilt accepted."
Finalizing their schools before the semester's end frees these seniors from worrying about their college applications for the rest of the school year. 
"I felt really happy because it felt like there wasn't as much stress anymore," Chin said. "Doing the early decision plan has allowed me to enjoy the rest of my senior year."
The college application process can be stressful, but Buatsi thinks it is crucial to remain true to one's identity. 
"There's a lot of pressure and stress in general," Buatsi said. "People try to fit the specific mold to what colleges want when you should just be putting down what's true about yourself. It would be better if there wasn't so much pressure involved in it so people could be open about what they think qualifies them for that college."
It is beneficial to start researching colleges early to make the application process smoother. 
"People try to put it off but it ends up accumulating to a lot of stress so the best thing to do is avoid that and create an outline of where your schools fall in reach, match and things like that," Chin said. "If you know that early on, you'll be more prepared."  
Follow Shivi (@_shivisharma_) and @CHSCampusNews on Twitter. 
About the Writer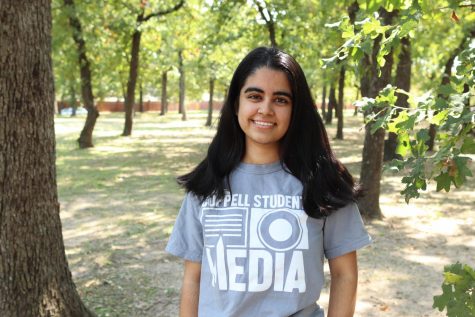 Shivi Sharma, Executive News Editor
Shivi Sharma is a senior and Executive News Editor for The Sidekick. She is part of the IB Diploma Programme at CHS and also edits for Brown Girl Magazine....