Mathew takes Manhattan
Talented sophomore pianist performs at legendary venue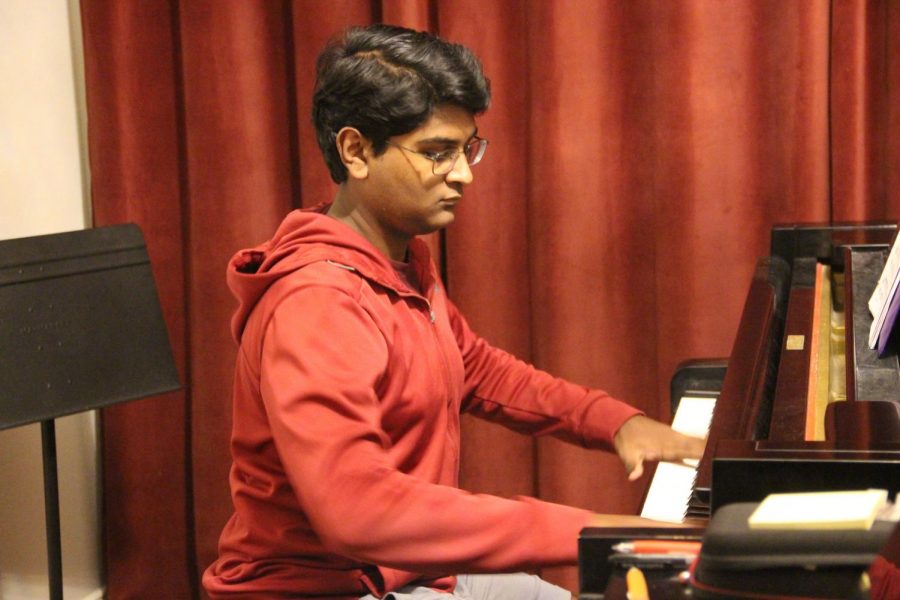 With a slight adjustment in posture, Coppell sophomore Joseph Mathew settles in his seat before the piano. His fingers fly over the keys, sounding the same notes he memorized months ago. 
As a recipient of an honorable mention in the American Protégé Piano Competition, Mathew was invited to perform Chopin's Fantaisie Impromptu Op. 66 at one of the most prestigious venues for student musicians, Carnegie Hall, in New York. His performance took place on Dec. 14. 
Mathew has been learning piano for a total of seven years, split into five and two with a one year break in between. After the year-long break, Mathew's natural musicality allowed for a smooth return back to piano. 
"Everybody who hears him says he's very musical," Joseph's mother, Tara John, said. "When he got back from that year, he was a little technically backward, and his musicality allowed him to catch up really fast."
Mathew's interest in the instrument originated during his formative years, which were spent listening to his older brother, Tarun Mathew (CHS 2008 graduate), practice piano. His mother, noticing this and his singing abilities, enrolled him in piano lessons to develop his musical talent.
Prior to American Protégé, Mathew placed second in the 2016 Dallas Solo Piano Competition, held by the Dallas Music Teachers Association, and received an honorable mention in the same competition in 2017. Mathew credits his success in the piano competitions to his determined mindset. 
"Most of my pieces are also for competitions, so I approach them with the mentality that I'm trying to place high and make it in," Mathew said. "I just have to keep working hard."
While his competition-geared mentality earned him a performance at Carnegie Hall, Mathew still had one and a half months between his audition and his performance date. During this time, he focused on polishing his piece.
"There's no end to refining music, but right now, I'm more concentrated on maintenance," Mathew's piano teacher Hwa Lee said. "Instead of just playing [the piece] through, we try to review it from a fresh perspective so he doesn't get bored."
As a teacher, Lee focuses on encouraging his students and bringing out their musical potential.
"Mr. Lee is extremely supportive," Mathew said. "Before I started playing with him, I was just playing notes and rhythms; he really made me understand the music and find my love for it."
After two years of teaching Mathew, Lee notes his self-motivated nature and inherent musical ability.
"Joseph has all three requirements [of a successful pianist] – musicality, physical requirements and the discipline to practice," Lee said. "He can communicate his emotion through music very well."
In order to be successful at piano, Lee recommends students at Mathew's level to practice 45 minutes to an hour every day. In general, he thinks piano should be a high priority for his students, and Mathew agrees.
"[Piano] takes time and energy, and I'm not really sacrificing anything because I enjoy doing it," Mathew said.
Mathew's artistic talent is not just limited to an instrument, as he also enjoys drawing and singing in the Coppell Madrigal and A Cappella choirs.
"He's very artistic, so he's able to do piano, music and art," John said. "[Music] comes naturally to him, so he loves it and uses it whenever he can."
Follow Trisha (@trishatluri) and @CHSCampusNews on Twitter.
About the Contributor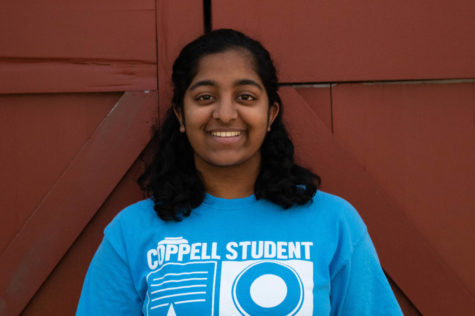 Trisha Atluri, Advertising/Circulation Manager
Trisha is a junior at Coppell High School and the advertising/circulation manager for The Sidekick. She enjoys playing ukulele and discovering new music...