Hawks cage Cowgirls in second district game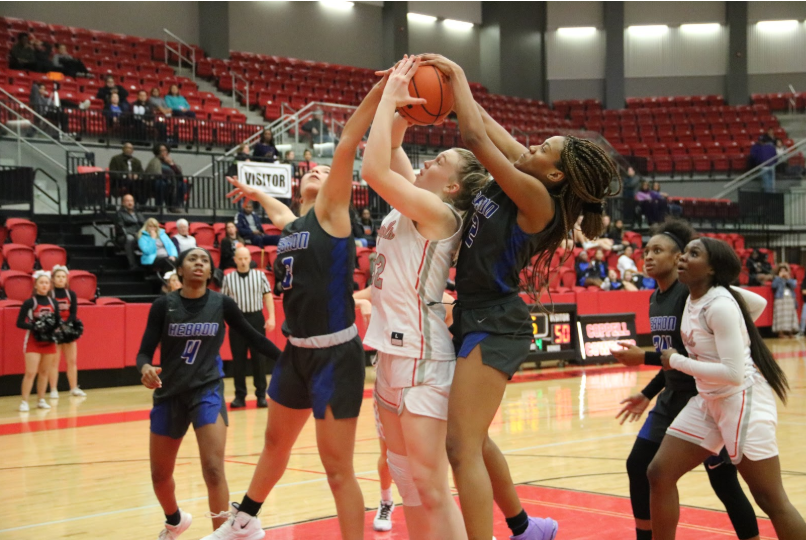 The swoosh of the net after a layup by Coppell senior guard Megan O'Neil makes the home crowd erupt in cheers late in the second quarter. For the first time in the game, the Coppell girls basketball team leads Hebron by two points. 
Intensity is high across the court. However, as time expires in the first half, the Hawks score at the buzzer to take a halftime lead.
The Cowgirls lost to Hebron, 53-44, in their second District 6-6A game, with a number of close shots and missed opportunities for points. 
"We shot a little early when we could have gone to halftime tied," Coppell coach Ryan Murphy said. "Instead, we shot with 10 seconds left and then had breakdowns, which got them wide open shots. That was a momentum killer, even though it was only four points."
Coppell trailed the Hawks in each quarter but were unable to close the gap.
"I want to work on boxing out," Murphy said. "We gave up way too many offensive rebounds and they killed us. We got a lot of shots right at the rim and we can't stop there. We gave away too many points against a good team."  
The game drops the Cowgirls' record to 0-2 in district. 
"I want to work on finishing and coming together with my team to really work with one another and come out there and win," Coppell freshman forward Reagan Engler said. "I want us to be there for each other and not just play for ourselves but for our teammates. There's still a lot to work on, but after every game I think we're getting better and better."  
Engler and a few others stuck out to Murphy for their offensive performance. 
"Reagan Engler had a really good game offensively," Murphy said. "She battled down low, she did a good job finishing. [Seniors] Chloe Hassman and Megan O'Neil both had good games offensively for us. We just need to play a more complete game."
The Cowgirls play Lewisville in the CHS Arena on Friday at 6:30 p.m. for Springer Night.
Follow Shivi @_shivisharma_ and @SidekickSports on Twitter. 
About the Writer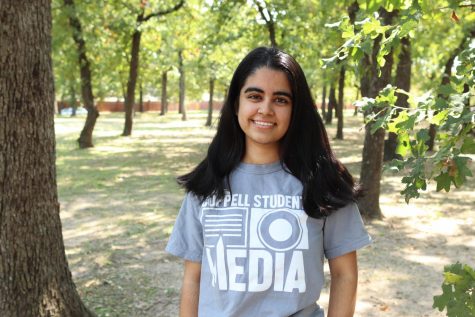 Shivi Sharma, Executive News Editor
Shivi Sharma is a senior and Executive News Editor for The Sidekick. She is part of the IB Diploma Programme at CHS and also edits for Brown Girl Magazine....