Cowgirls best Lady Tigers to kick off season
With the blow of the first whistle, the Coppell Cowgirls knew that their long awaited season had finally begun. All the blood, sweat and tears that have gone into the last four months of training would finally be able to prove itself on the field.
The result that followed with the Cowgirls beating Belton High School, 2-0, on Saturday at Buddy Echols Field would go onto show both areas where work needs to be done and the areas where the Cowgirls are thriving in.
The Cowgirls won off of a first half header from a corner by Coppell junior midfielder Maya Ozymy and an outside-the-box left-footed shot by Coppell junior forward Jocelyn Alonzo in the second half.
Coppell coach Ryan Dunlevy was reasonably pleased with how the girls played on the field in their first scrimmage.
"[The girls] played really well today…using stuff that we worked on during training, obviously there are a little rough edges that we are going to work on,"' Dunlevy said. "But this is our first time to play against somebody so I was very pleased with the product they had on the field."
The Cowgirls played two scrimmages on Saturday, winning 2-0 against Belton HS and drawing 1-1 against Little Elm, and there was an obvious fatigue factor that could influence their gameplay but fatigue turned out to not really influence their game. Part of this is accounted to the fact that the Cowgirls played 25 minute halves instead of the usual 40.
"I don't think that fatigue really played a big part going into the second match because we were only playing 25 minute halves compared to a regular 40 minute half," Coppell sophomore defender Bailey Peek said.
Dunlevy was experimental in the players that he tried to incorporate into the game, especially in the second half, given that it was the Cowgirls first scrimmage of the season. One of those said players is sophomore forward Grace Turman. 
Turman is currently a dual-roster player meaning that she will play in both the JV1 and the varsity matches until she has been permanently moved up to varsity or been asked to stay with the JV1.
Given that this was Turman's first ever varsity match, she had noticed obvious differences in the playing styles and energy between the two teams.
"Varsity is much more skilled and the play is a lot faster compared to JV1," Turman said.
The match, however, was far from perfect and exposed obvious areas for improvement regarding how each teammate understands and plays with each other.
"The team needs to work on getting used to new players and the people playing in new positions," Peek said. "There are a lot of new players this year on varsity and everyone has different playing styles compared to how the team only had to get used to [the two freshman]." 
The Cowgirls play at Mansfield at 1:00 p.m. on Dec. 30.
Follow Meer (@meer_mahfuz) and (@SidekickSports) on Twitter.
Hang on for a minute...we're trying to find some more stories you might like.
About the Contributors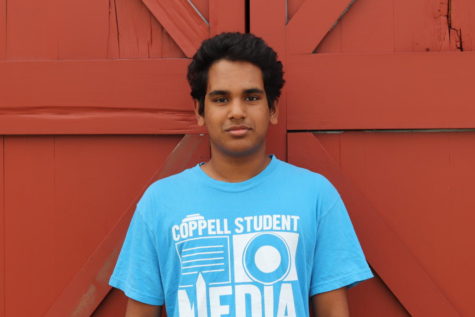 Meer Mahfuz, Staff Writer
Meer is a sophomore and first-year staff writer for the the Sidekick. During his free time, Meer enjoys watching sports and following politics as well...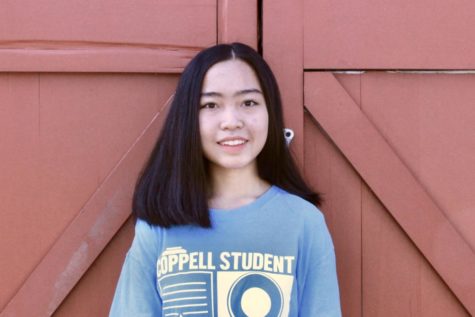 Tracy Tran, Staff Writer/Photographer
Tracy is a sophomore and a first-year writer on The Sidekick. She loves to travel, spend quality time with friends, take photos and try new foods. You...