Gillette teaches world history, spends holidays in a city rich with it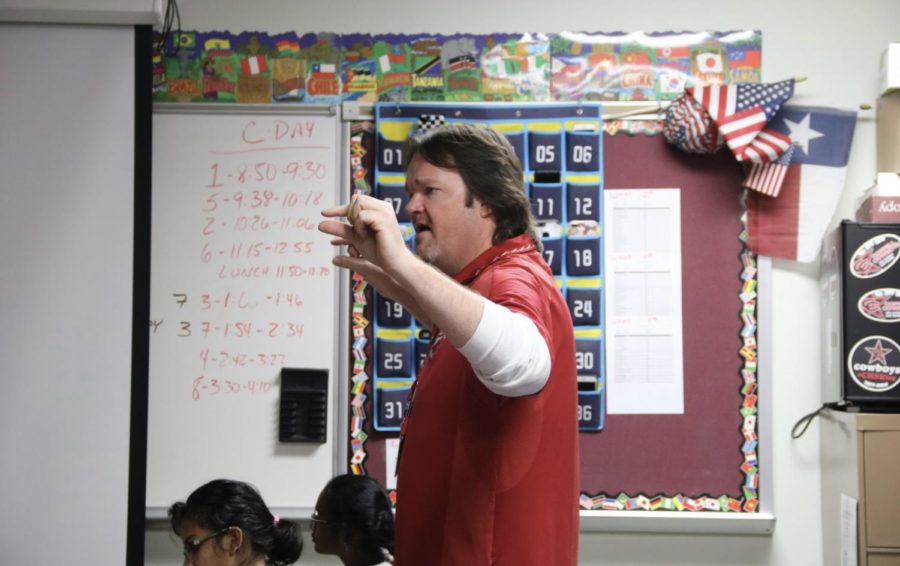 The occupant of room B207 at Coppell High School is Dan Gillette, who teaches AP World History, AP European History; he is also the social studies department head. While teaching history in the city of Coppell, Gillette experiences it in the city of New Orleans.
Gillette visits New Orleans many weekends throughout the school year and during the summer, Thanksgiving, Christmas, Mardi Gras and Halloween.
"Some people have a lake house and some people have a beach house—my wife [Brenda Gaitlin] and I have a New Orleans apartment," Gillette said. "We get there as often as I can but never as much as we would like. The apartment is a piece of history; [it was] slaves' quarters many years ago in the French Quarter, which is one of the oldest historic areas in the country, over 300 years old. [New Orleans also has] some of the best food and music and architecture in the world."
New Orleans' storied past begins with it being taken from Native Americans captured by French colonizers who wished to control the Mississippi River, key to controlling the rest of the land. Following the British triumph in the Seven Years' War, the land was ceded to the Spanish to compensate for their loss of Florida. The city was briefly passed back to the French, who then sold the land to the United States in the Louisiana Purchase. The influence of the Natives, Spanish, French and slaves who lived there remain today, creating a cultural melting pot.
"A lot of the beginnings of [U.S.] history originated in New Orleans," Gillette said. "It was owned by the French, owned by the Spanish and you can see all of the influence in New Orleans today. There's a tremendous amount of slave history as well. There's an area called Congo Square, which was the only place where Africans were allowed to play their own music. They still have a stage dedicated just for R&B music. When you mix all of those groups together, you just have a tremendous amount of culture."
CHS social studies teacher Shawn Hudson thinks that while Gillette's time in New Orleans is not only enjoyable, but also educational.
"Anyone who is exposed to other cultures and ideas is more able to convey the ideas of cultures you are not familiar with because you build that empathy," Hudson said. "Once you learn to understand one culture that's not your own, you can better understand and teach other cultures that aren't your own. As teachers of world history, it's great for us to have that exposure."
Along with enjoying food in New Orleans and absorbing the musical atmosphere [some of his favorites are French Market Restaurant, Irene's and Commander's Palace], Gillette appreciates the military history and strategic value of New Orleans.
"The Higgins boats [which are flat-bottomed amphibious boats], are the ones which got the Allied Forces onto the beaches at D-Day and were created by a guy named [Andrew Higgins] who lived in New Orleans," Gillette said. "Higgins thought if he could get a boat through the bayous then onto land, then he could do it on a beach anywhere—and those boats helped us win D-Day. Strategically, every country has a contingency plan for battle, and if they're attacking the United States, they want the Mississippi River. New Orleans controls the river so if New Orleans is taken, enemies can split the country in half."
CHS sophomore Isha Simha thinks similarly to Hudson, but suggests Gillette's interest in New Orleans stems from his passion for history.
"[Gillette] knows about a lot of different places and is very knowledgeable about history," Simha said. "History, especially world history, is a very hard subject to teach because you have to be able to explain things about various places without offending anyone, and Mr. Gillette does a great job of this, which may be in part due to his interest in it. His passion about it is evident in his teaching."
Apart from being a historical treasure trove, the city is known for its party atmosphere and raucous costume parades, attracting nearly 18 million tourists every year. Gillette agrees that the vibrant life of New Orleans and the quiet suburbs of Coppell are incomparable, and finds both places to be welcoming.
"The people there are still Americans, but it's almost a night and day difference between Coppell and there," Gillette said. "I've lived in 18 different states, and I was born in Virginia, but I claimed Coppell as my home and New Orleans as my second home. Here it's a smaller town, almost a bedroom community, while New Orleans is a place of many cultures."
Follow Anjali (@anjalikrishna_) and @CHSCampusNews on Twitter.
About the Contributors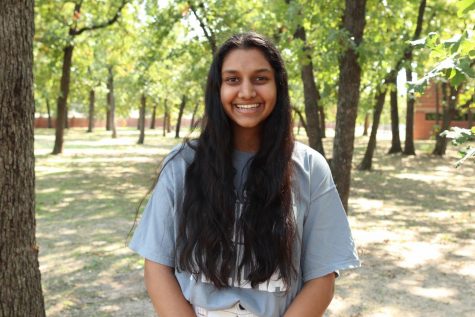 Anjali Krishna, Co-Sports Editor
Anjali Krishna is a junior and one of two sports editors on the Sidekick. In her free time, you can find her listening to music or out with friends. For...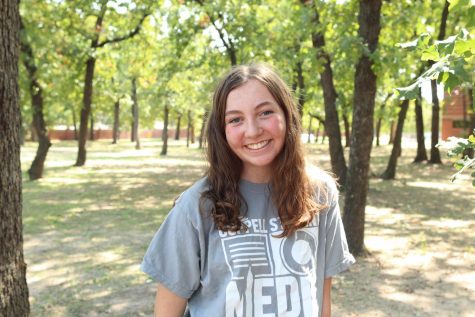 Blanche Harris, Social Media Manager
Blanche Harris is a senior and social media manager for The Sidekick. At school, she is the Choir Historian for Coppell Choir. Outside of school, she loves...