Tandri shines in both Madrigals, environment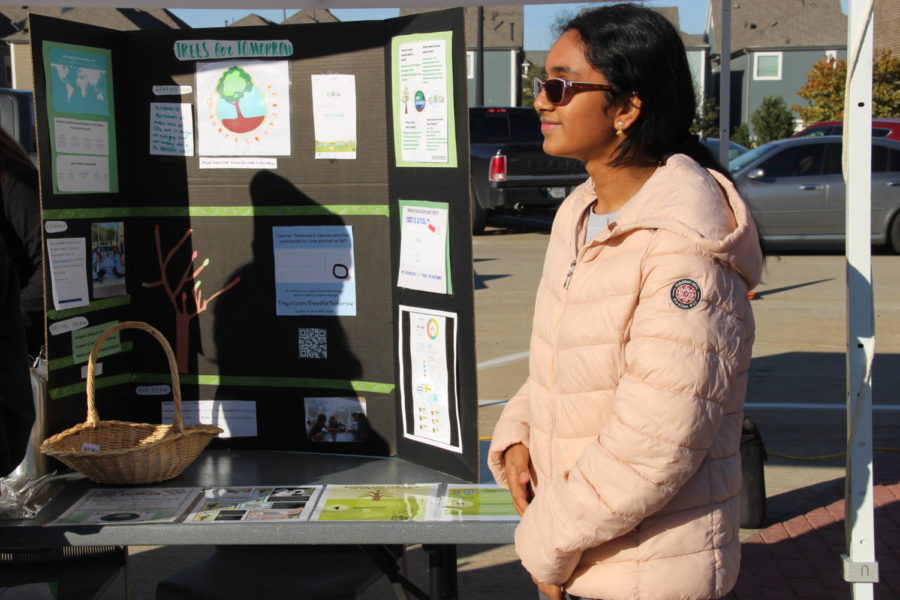 Tracy Tran, Staff Writer/Photographer
November 22, 2019
"It was me talking to the world leaders what I want to see changed. It was not just a normal essay [that follows the school format], it was me, showing my voice," Coppell High School junior Swetha Tandri said.
On Oct. 11, the 12th Eco-generation Environmental Essay Competition ended with the nomination of CHS junior Swetha Tandri for first prize. The contest is hosted by the United Nations Environment Program. 
Hosted annually as an academic opportunity for worldwide youth, the competition has raised awareness about environmental issues. This year, the theme is Beat Air Pollution.
"This means a lot to me," Tandri said. "I have never thought that I'd actually win that essay; it was just me, writing about my passion for the environment. I'm so happy it took me this far."
Beginning in fourth grade, while other elementary students spent time hanging out with friends, Tandri chose to dig in-depth about the environment. 
"My teacher at Universal Academy, Mrs. Pardeep Hundal, gave me an essay project to do based on how to protect the environment," Tandri said. "That was when I realized global warming is an issue and it needs to be fixed. I learned about [the Amazon rainforest fire], polar ice caps [melting] and sea levels rising; that made me cry."
The essay highlights consequences of polluting air environment. Tandri aims to share her thoughts on the causes of climate change.
"Before I went to Chennai, India, I just looked up environment essay contests because I was bored and I wanted to do something," Tandri said. "I found [the 12th Eco-generation Environmental Essay Competition]. There was a water crisis that was happening and [my family] lived there. I knew this was the effect of climate change. In addition, the trees, which are the natural carbon 'suckers', [were] being eliminated through cutting down and firing; there is more carbon [in the] air, which heats everything up."
Tandri saw her essay as a way to reflect how she truly felt about climate change and treated it as more than just a common essay. 
"I have been friends with [Tandri] since fifth grade," Coppell High School junior Kiara Godhia said. "She is nice, she is very passionate about what she does. She cares about her friends and everyone she loves." 
Knowledgeable in environmentalism, Tandri started a nonprofit called Trees for Tomorrow using Ecosia, a search engine that plants trees with its profits. Tandri, through her nonprofit, urges Coppell residents to use the search engine to reach a goal of planting 100 trees by April 2020. Users can use a custom Ecosia link to help the cause. This philanthropic project involves working on campaigns, social media advertising and many other activities promoting the cause. 
"She is very passionate about all the things that she does and when she gets into something, she works very hard and she often [does] many amazing things," Coppell High School junior Sneha Kumar said. "She has been interested in [helping the environment] since she was very young. I definitely think this will be able to help the environment in some way. She is very good in her leadership position and organizing everything. She is sweet, passionate, kind, confident and leader."
Founded in December, 2009 by Christian Kroll, after 10 years in business, Ecosia has become one of the most popular green search engines. With more than 74 million trees being planted, this for-profit company uses a portion of the income from ads to plant trees. 
"[Back from the trip to India] and I found out that people in college were promoting the use of Ecosia in their school," Tandri said. "I was thinking if I can bring it to the [United States] because the movement was primarily in Europe. I actually was watching a YouTube video and it came to me as an ads. I looked up the website reports to make sure that it wasn't a scam."
Tandri also participates in Coppell High School's chamber choir Madrigals. Competing in Texas Music Educators Association competitions such as All-State choir auditions, Tandri has experienced and performed at many stages and improved as a musician.
"Choir is my life," Tandri said. "I have been in choir for about six years and I developed a very nice family. Choir is a place where I can show my personality or who I am, and find people who are like me."
With a musical background, the young environmentalist plans to compose her own song in the future.
"I am thinking about [composing a song about the environment]," Tandri said. "I composed a song before but it was about the five US presidents in eighth grade. I actually want to work on composing songs [as well as working on the environment]."
Follow Tracy (@AnhImtracy) and @CHSCampusNews on Twitter.
About the Contributors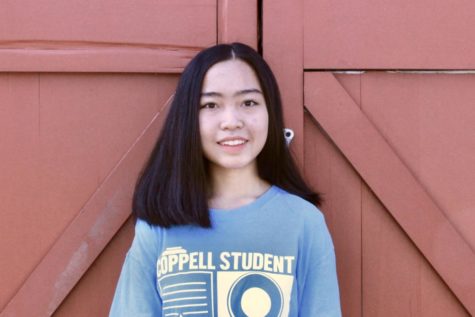 Tracy Tran, Staff Writer/Photographer
Tracy is a sophomore and a first-year writer on The Sidekick. She loves to travel, spend quality time with friends, take photos and try new foods. You...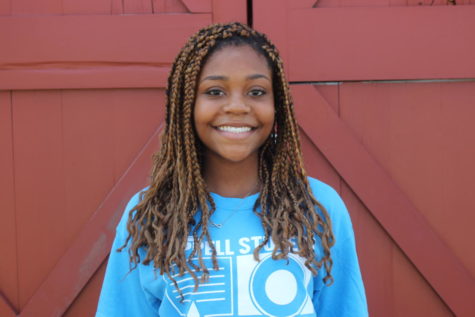 Kyah Jones, Staff Photographer
Kyah Jones is a sophomore and first year staff photography of The SideKick.

On her free time she likes to take pictures and spend quality time with...