Jiang crafts world of assassins and spies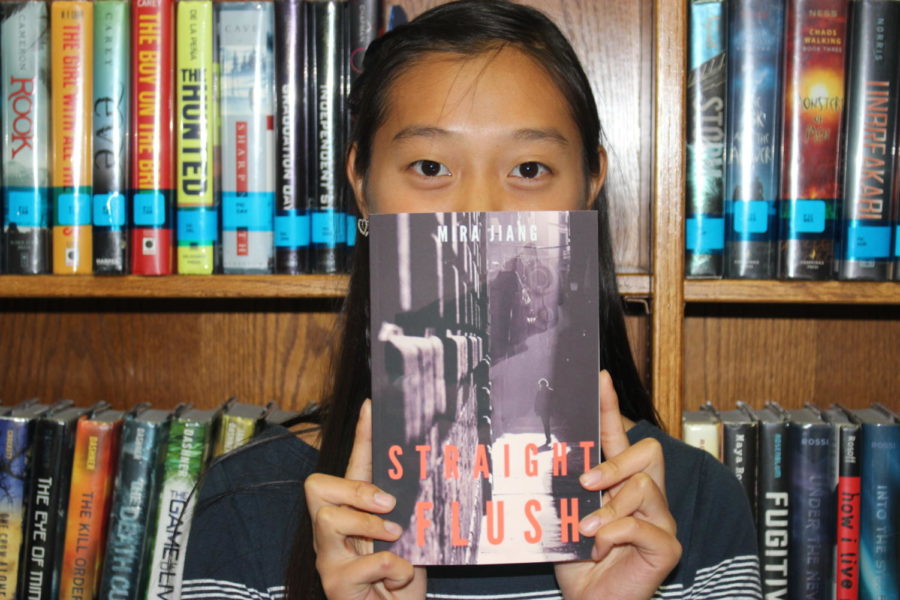 What started as an idea placed on the back burner Coppell High School sophomore Mira Jiang wrote in seventh grade turned into the 367-page book Straight Flush.
Straight Flush is a thriller story that dives into the lives of two 14-year-old boys, spy Nicholas Pierce and assassin Ace Griffin, who have spent their childhood working for their respective organizations. However, things change when their moms decide to send them to school in hopes of giving them a glimpse of a normal life. They struggle to navigate the world of high school while working together to solve a threat against the city. 
Although conjuring the concept earlier, Jiang started actually writing the summer before ninth grade and finished about a year later.
"I wanted to read about some of the things I wasn't really finding very easily in books around here, so I just started writing them instead," Jiang said. "I just want [readers] to feel like they experienced a good story and as though they really got to know [the characters] instead of just being words on a page." 
Having to balance both her writing and a copious amount of school work, Jiang took advantage of free time during school breaks. 
"There were times I would be writing 5,000 words a day," Jiang said. 
In the past, Jiang had always found joy in reading, but was not always a fan of writing. 
"I was the weird kid who was in the corner of the library reading during recess," Jiang said. "[However], I hated writing back in elementary school and early into middle school."
"
You can edit bad writing, but you can't edit a blank page."
— Mira Jiang
It was only later in seventh grade when she started to explore her writing and was encouraged to continue. Coppell Middle School North seventh grade language arts teacher Emily Horn worked with Jiang's class throughout the year, learning about plot and character development, concepts Jiang made sure to focus on and put a lot of work into when it came to her own writing. 
"From the first day, it was very obvious that she had talent," Horn said. "She was an amazingly gifted writer, even in seventh grade." 
Through the ups and downs of writing, whether it was doubts or writer's block, Jiang reminded herself to get her ideas out there first and remain positive.
"I would slow down and try to make everything good, but it really is better to just straight out write and get everything down and make it nice later," Jiang said. "You can edit bad writing but you can't edit a blank page." 
Jiang also received help and feedback from a couple of friends who edited for grammar as well as offering suggestions. 
"I was really surprised, not because of the quality of writing," CHS sophomore Saanvi Sachdeva said. "Before that, I did not process how invested she was." "[The book] also explored things that we don't really think about it when we think about going to school."
After four months of working to finish publishing, Jiang published Straight Flush on Oct. 14. It is available on Amazon for $9.99.
"It was a really cool feeling," Jiang said. "This thing that I wrote is actually here in a book form."
Jiang has already started working on a sequel to the book. Although she has, thus far, kept writing as a hobby, she is now considering minoring in English in the future while mainly pursuing something in the medical field. Jiang also dances outside of school at the Ballet Academy of Texas, has played piano for almost 10 years and is a second year member of the Color Guard. Regardless of what she does, Jiang has a knack for turning her passion into action. 
"As cheesy as it sounds, as long as you don't give up and keep on pushing you'll be able to do what you want to do," Jiang said. "As long as you try, there's always a chance."
Follow Alishba (@alishbaj24) and @CHSCampusNews on Twitter. 
About the Contributors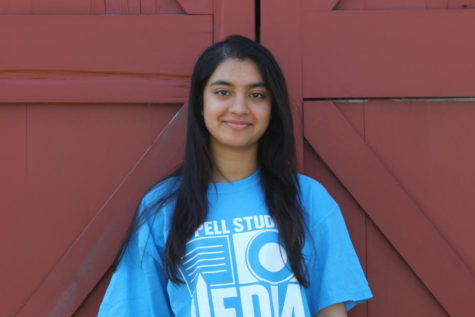 Alishba Javaid, Staff Writer
Alishba is a senior and first-year staff writer on the Sidekick. She enjoys things from editing cool videos to playing guitar/ukulele to learning new languages...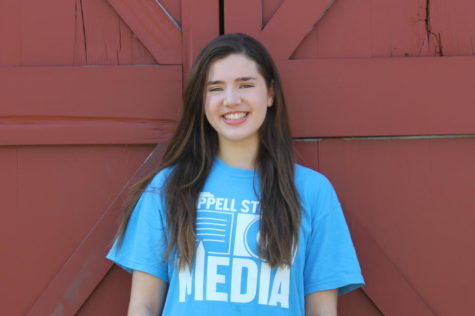 Elaina Hair, Staff Photographer
Elaina Hair is a sophomore and a first year staff photographer on The Sidekick. She is also in the Coppell varsity drill team, the Lariettes and has been...