Korean Festival encourages cultural diversity, enjoyment
CARROLLTON – The smell of kimchi, fermented cabbage, filled the air as K-Pop blasted through the speakers at Carrollton Asian Town Center on Saturday at the Korean Festival. 
"I hope this will be a great experience for you all to enjoy the Korean Culture," With those words, Sung Lae Hong, Head of Mission of the Consular Office of the Republic of Korea in Dallas introduced the Festival, and introduced the theme behind the Festival itself: to bring together Koreans and non-Koreans to celebrate their culture. 
"I really, deeply love the Korean culture, and I thought this would be a great opportunity to try and learn more," attendee Yolanda Offord said.
Many enjoyed the way they were able to experience new foods, presented by restaurants such as Ari Chicken and Gui-Rock Korean BBQ, alongside Korean games, art promoting the unification of North and South Korea, a large bowl of Bibimbap and vendors with K-Pop merchandise for various bands.  
"It's important [to celebrate different cultures] because Dallas is so diverse and it's important to shine light on these cultures, and Korean is just one of many to celebrate," attendee Annette Moreno said.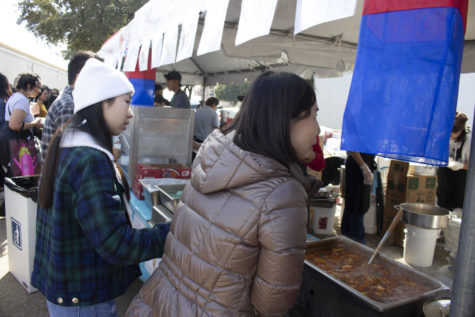 Alongside the celebration, during the Welcoming Remarks, the day was announced to be the official Korean Festival Day in Carrollton. Because the city has an increasing Korean population, with 1.3% of the population Korean American, the Festival was something that truly represented the spirit of the city, as well as growing trends in American pop culture. 
"Korean Culture is increasingly becoming a part of American culture and there are many things that everybody can share and enjoy in mainstream culture, like K-Dramas or K-Pop ," said Jihui Seong, member of the Ministry of Foreign Affairs in South Korea. 
However, perhaps the highlight of the festival were the performances, which ranged from traditional exhibitions of mega-drumming by group Gwang-Gae-To Samulnori, to K-Pop covers by groups such as DYSKO and Jangmi, as well as performances by K-Pop groups Neon Punch and Snuper. 
"This was my first time ever performing here and I'm so happy to be able to," said Moreno, member of K-Pop dance cover group Jangmi.
Follow Claire (@cclements825) and @CHSCampusNews on Twitter.
About the Contributors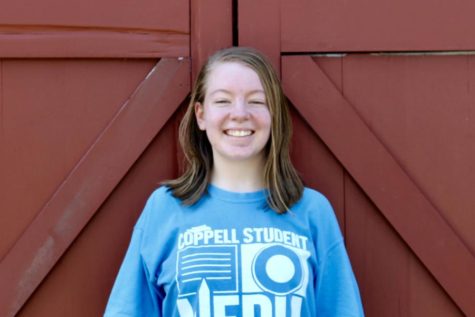 Claire Clements, Editorial Page Editor
Claire Clements is a senior and Executive Editorial Page Editor on The Sidekick. You can usually find her signing in her church, listening to Korean music...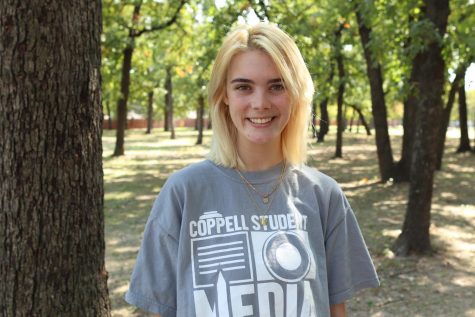 Lilly Gorman, Visual Media Editor
Lilly Gorman is a senior and visual media editor for The Sidekick. In her free time she enjoys shooting 35mm film. She has been playing bass guitar for...