At #CHSHome: Hernandez is nuts about the Nutcracker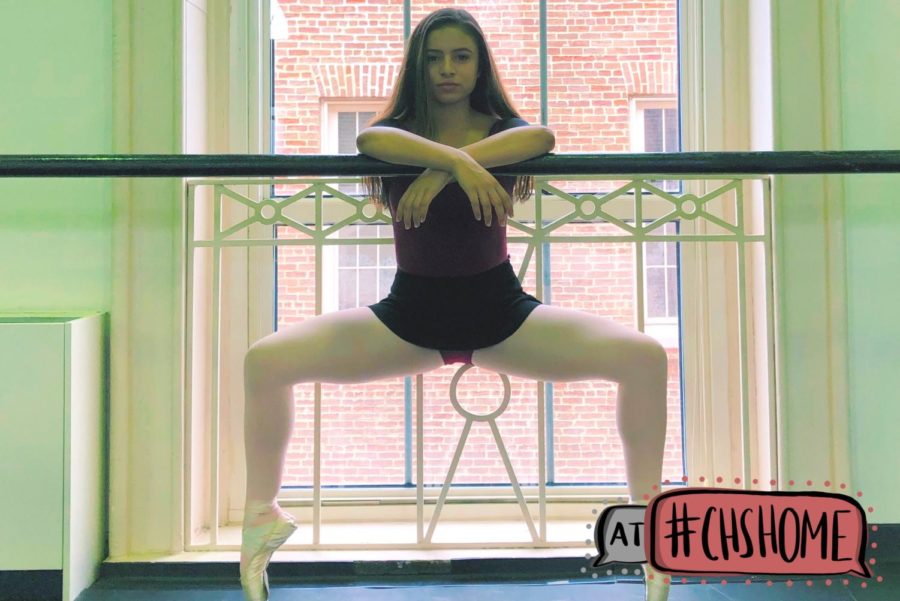 Coppell High School junior Paola Hernandez is a dancer with the Ballet Academy of Texas. The Ballet Academy of Texas is performing "The Nutcracker" on Dec. 7-8 at 2:30 p.m. and 7:30 p.m. at the Irving Art Center. Hernandez is level 7 out of 8, the level of dance correlates with the vigor of the classes, and will be a corp dancer in the tea dance. 
How are you preparing for "The Nutcracker" on top of regular dance classes?
It takes three months to prepare for "The Nutcracker." I have rehearsals all day on Saturday and Tuesday after our normal classes. Normal classes are every day after school. I practice 16-17 hours a week. This is my sixth year dancing in "The Nutcracker". The level I'm in correlates with the part I play in the ballet. This year I am in the corp dancer in the tea dance in the second act. 
How long have you been dancing?
I have been dancing for 14 years, since I was 2. Dance is what makes me the happiest, and I'm content with my decision to continue dancing. Despite any tough things that may happen at school, going to dance helps me forget and takes my mind away from all my worries. I also want to pursue dance in college and so continuing my training is very crucial. I want to double major in ballet and sports medicine for dancers. Sports medicine is where if the dancers get injured then I will be able to take care of them. If I never started dance I would be much less disciplined, and I would not have the time-management skills I have developed. 
How much time goes into being a dancer?
Being a dancer is very time consuming—most nights I don't get home until around 9:30 p.m.. On top of regular dance classes, I have to sew my pointe shoes, attend rehearsals and get my attire ready for class. Further, I have to practice and stretch outside of class so I can do my best for performances. It is hard to manage my time, but I try to do homework and study every chance I get. I try not to procrastinate, but I usually just have to stay up late in order to finish all my work and study. I have learned to address a teacher respectfully. After every class, I bow to the dance instructor and thank them for teaching and their corrections. All the sacrifices have been worth it because it has taught me important life skills, and it is what I most enjoy to do.
Why do you love to dance?
Being a dancer is a way to express myself in a new way; it has taught me things that are worthwhile take a lot of work and effort, and they do not come easy. I love to hear the music when I dance and to be able to express what the music says in a new and challenging way. "The Nutcracker" symbolizes a large part of the Christmas season; it reminds me of family and holidays. Since I was young, I have always loved to watch The Nutcracker. I have been performing it for six years now. It is one of my favorite [dances] to perform and brings my dance friends and I close because of the extra hours we spend together. 
How has your experience with summer dance camps helped you?  
Every summer I have to go away to a summer intensive which is a camp where you go to a dance studio. Auditions for which studio accepts you are in January. There you take classes from master teachers and expose yourself to new techniques. Classes are from around 8 a.m. to 6 p.m. Afterward you become a better dancer than you were at the beginning. This summer I went to American Ballet Theater summer intensive at the University of Alabama and stayed there for three weeks.
Follow Sapna (@sapnaamin6) and @CHSCampusNews on Twitter. 
About the Contributor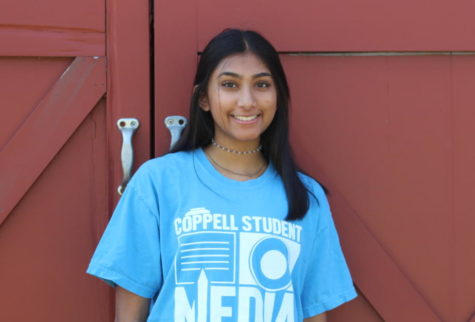 Sapna Amin, Staff Writer
Sapna Amin is a junior and first-year staff writer for The Sidekick. In her free time she enjoys spending time wit her friends, reading and drawing. You...