At #CHSHome: Lazos uses love of science to foster enjoyment of learning process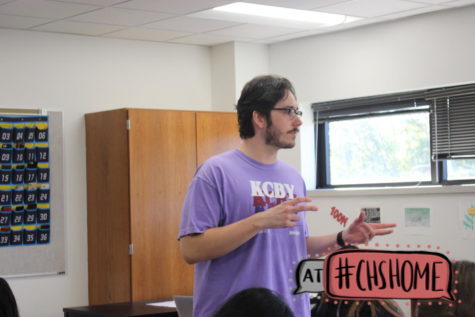 Coppell High School teacher Maxx Lazos strives to create relationships with his students through his dedication to the learning process while teaching AP Environmental Science. Lazos, who was a substitute for Coppell ISD last year, hopes to challenge students' grade-oriented mindsets with lessons that inspire curiosity. In conjunction with his emphasis on eagerness, Lazos encourages students to ask questions and be involved with the subject. He is also the nephew of KCBY adviser Irma Kennedy.
Where are you from?
I grew up in Marble Falls, Texas which is right outside of Austin. I lived there from the ages of eight until I graduated high school at 18. Shortly after, I attended college at Angelo State University in San Angelo, Texas where I earned a Bachelor's in exercise physiology. 
How did your passion for science start?
My true passion for science started to blossom after I graduated college. I initially moved to Dallas to go to chiropractic school to get my doctorate of chiropractic degree and it was there I realized that I love science, but I really didn't want to be a chiropractor. Since 22 years of age, I've just been obsessed with learning about the sciences but also just everything in life because I realized that science is the code that tells us everything in our universe and how it works. 
Before teaching at CHS, what were you doing?
I initially started at Coppell about a year ago as a substitute, and it was there where I fell in love with Coppell and everything it stood for. Then I was a teacher at Dallas ISD for a semester, at Madrona Middle School, but once an opportunity came about to apply and potentially work at Coppell, I took it and I was lucky enough to be hired.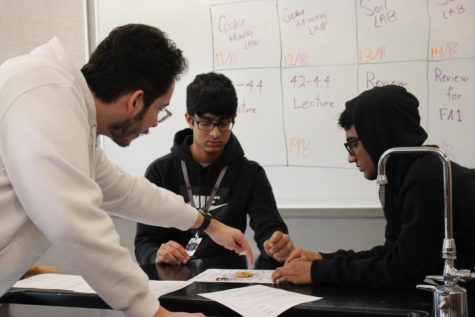 What do you hope your students take away from your class?
I hope my students truly take away—this is something I always tell them—they are so much more than a grade or a GPA. What I want to emphasize is it doesn't matter what college you go to as they're all taught by the same type of people; PhD's and experts in their field. It's more about enjoying what you are learning and understanding why you are learning and being happy with maybe a lower grade but a better appreciation for your subjects. It's about getting enjoyment out of learning. That's what I really want students to take away. 
What are you looking forward to this year?
I'm looking forward to really just seeing the transformation of a lot of students' mindset and thinking not from a numerical value of their self, like their grade or GPA but just an appreciation for learning. I can't wait to see how students' mindsets changes as they work more towards getting an appreciation of what their learning and being excited and just awestruck at all the stuff we are going to be talking about this year, and hopefully not worrying about their class rank or grade as much.
Follow Anvitha Reddy (anvithareddytx) and @CHSCampusNews on Twitter.
About the Contributors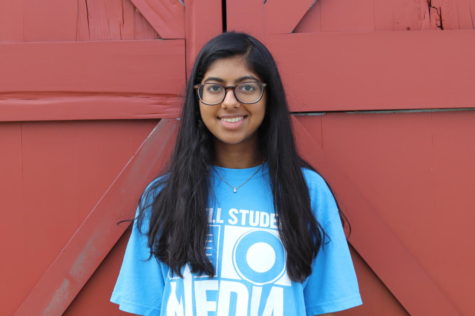 Anvitha Reddy, Staff Writer
Anvitha Reddy is a sophomore and first-year staff writer for The Sidekick. When she's not at school, she's most likely watching Netflix or keeping up with...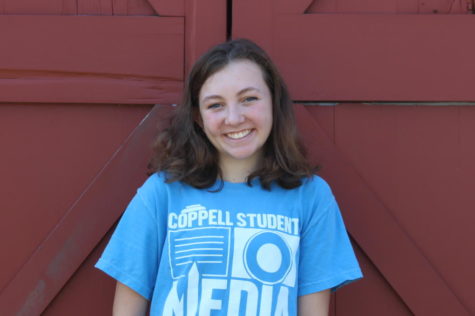 Blanche Harris, Staff Photographer
Blanche Harris is a junior and a first year staff photographer. In school, she enjoys singing in A Capella, and dancing in Respira, the show choir. Outside...