Astronomy students teach about prehistoric astronomy in first star party of the year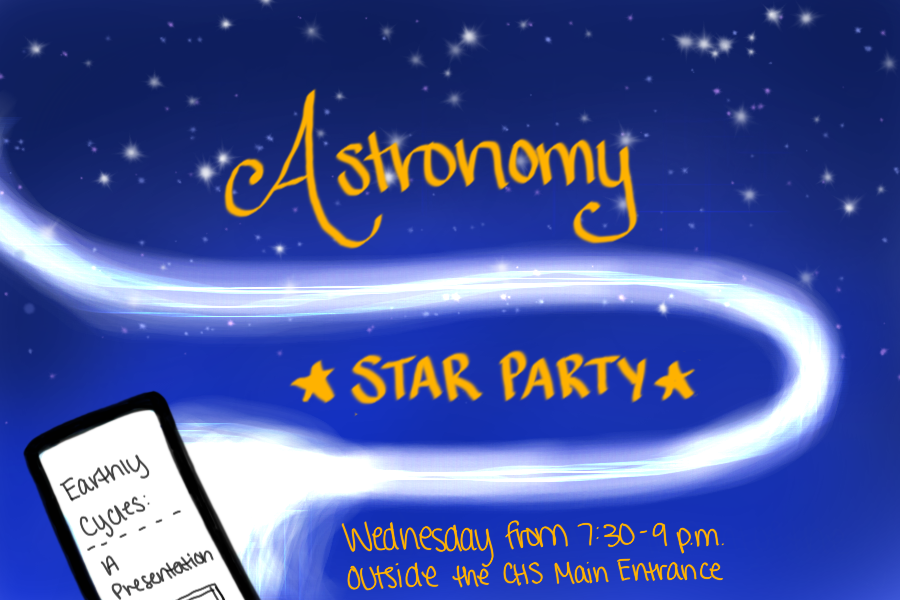 UPDATE PER ASTRONOMY TEACHER ANGELA BARNES:
In hopes of clearer skies next week, the astronomy students have decided to postpone their event.
Thank you,
Angela Barnes and CHS Astronomy
The universe is vast, but tomorrow night, the stars may seem a little closer to home. The Coppell High School astronomy classes led by teacher Angela Barnes will be hosting their first Star Party of the year, where CHS students will have the opportunity to see the stars in the night sky.
The party is tomorrow night from 7:30-9 p.m. at the CHS main entrance.
"We have a couple of telescopes, a traditional star party is pulling a couple of telescopes outside and looking out at what we can see in the night sky," Barnes said. "We have a lot of problems with light pollution here, and this telescope is really big and not portable, so we'll drag it outside and see what we can see from the main entrance."
In addition to a viewing of the stars, students will be able to learn about the origins and workings of the universe Astronomy students will be teaching what they have learned about prehistoric astronomy in interactive presentations involving technology. The presentations will include information about lunar eclipses, moon phases, constellations and retrograde motion. 
According to Barnes, technology is essential in learning about astronomy in the modern age. 
"It's necessary to use technology to study stars in the modern world," Barnes said. "Class is during the day, where we clearly can't see stars, and Dallas is full of pollution making the chances of seeing any very little. It's hard to study [the stars] firsthand, so using technology is a must. All the presentations exploring the sky tomorrow night will be using technology." 
The party will take place tomorrow night from 7:30 to 9 p.m. at the CHS horseshoe entrance.
"[Learning about the universe] gives a sense of how insignificant we are," Barnes said. "I don't know if it's a good thing or a bad thing, but we get to appreciate what we have and where we are on this little tiny speck of dust in the middle of space. We're here, we're thriving and living, and everything important seems to happen here to us in our little world, but there's so much out there."
Follow Anjali (@anjalikrishna_) and @CHSCampusNews on Twitter.
About the Contributors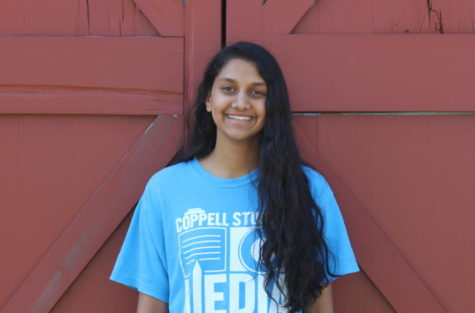 Anjali Krishna, Staff Writer
Anjali Krishna is a sophomore and a first-year staff writer on the Sidekick. In her free time, you can find her listening to music or reading. For questions...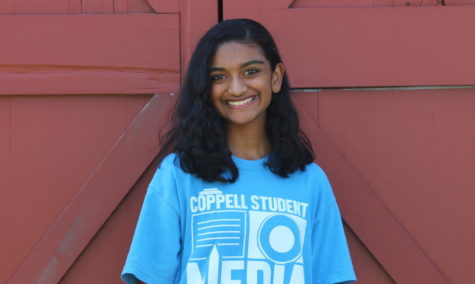 Sally Parampottil, Executive Sports Editor
Sally is a junior and the Executive Sports Editor on The Sidekick. When not working on homework or other school-related activities, she can be found rewatching...