Shootout ends playoff hopes
FLOWER MOUND – With 4:30 left in the game, Coppell sophomore wide receiver Anthony Black made a 26-yard touchdown reception to close the Jaguars lead to eight. Flower Mound was able to answer with a 49-yard touchdown pass by senior quarterback Blake Short.
The Jaguars' 62-47 win also gave them the final playoff berth in District 6-6A. The Cowboys (3-6 overall and 2-4 in District 6-6A), however, will not move on after their last game at home next week.
Coppell came into this week with momentum after a 55-7 win against Irving. However, the Cowboys energy was neutralized by a fast-paced offense in Flower Mound (6-3, and 4-2 in District 6-6A).
The Flower Mound offense was able to get off to a quick start as the Cowboys defense struggled to make a stop. The Jaguars made large yardage plays through the air, and the Cowboys defense was unable to force a punt in the first half.
However, the Cowboys offense was able to keep them in the game towards the end. The Cowboys were down 34-24, with junior quarterback Ryan Walker making big throws and scrambling in short-yardage situations to maintain possession.
"I was proud of my team, the way we battled," Walker said. "It is all about perseverance; we could have rolled over early, but we all believed and fought."
In the second half, the Jaguars offense was just as efficient as the first two quarters. Starting their opening drive with a 34-second touchdown drive on a 12-yard run by Blake Short.
The Cowboys were once again unable to slow the Jaguars down, and after two consecutive pass interference calls the Jaguars were up 48-24. The Cowboys battled through closing the lead to 16 at the end of the third.
"We gave up some big plays in the first half, but we were close," defensive coordinator Justin Merchant said. "I was proud of the way we're fought back, towards the end had a chance to win."
The Cowboys defense in the fourth was able to force a force a fumble and a three and out. This was not enough to stop the Jaguars who put another 14 points with three minutes left in the game.
"Starting a few games towards the end of the year, helped me find my groove," Walker said. "We had a good season, and I am excited to see what we can do next year."
Coppell faces Irving Nimitz next Friday at Buddy Echols Field for senior night at 7 p.m.
Follow Arman (@arman_merch) and @SidekickSports on Twitter.
About the Contributors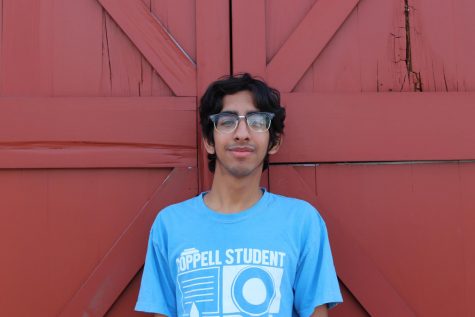 Arman Merchant, Staff Writer
Arman Merchant is a senior and a third-year staffer on The Sidekick. He enjoys his time watching football, listening to music and walking his dog. With...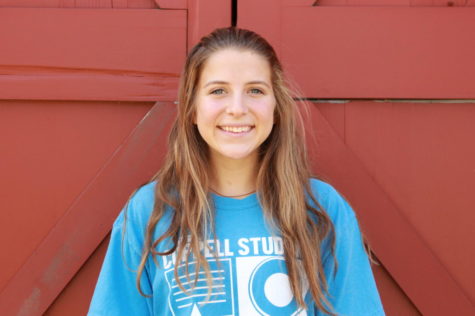 Sydney Rowe, Staff Writer/Photographer
Sydney is a senior and is a second-year writer and photographer on staff. She enjoys being active and going to new places in her free time. In school,...