Walker walks the talk with influential positions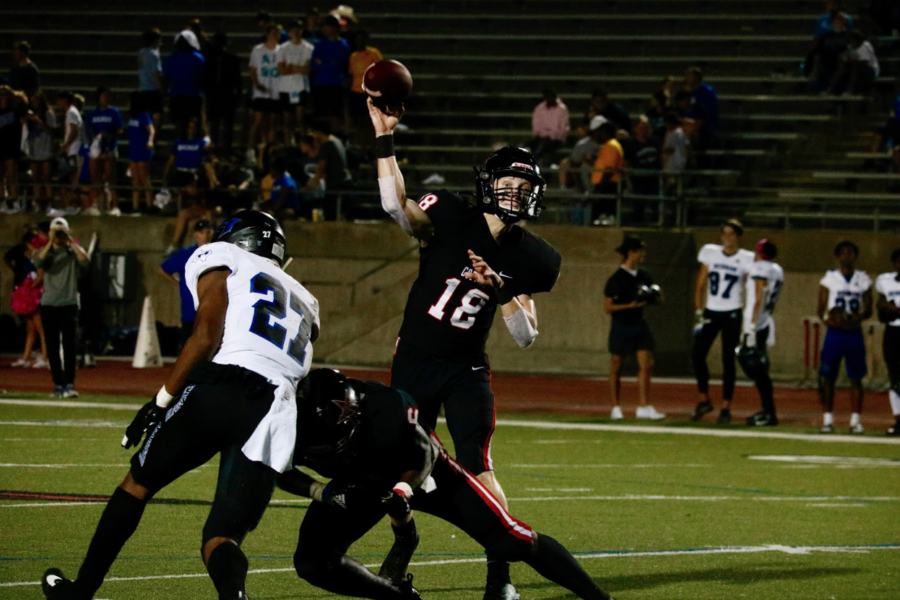 This season, it is not rare to see Coppell junior wide receiver/quarterback Ryan Walker receiving a pass in one play and throwing one in the next. He is faced with the challenge of playing two key positions that are imperative to make big offensive plays, and he excels.
Between his two positions, Walker holds a lot of responsibility on the offensive side of the ball, giving him a large leadership position. Before each game, Walker leads the team in prayer. 
"Every time we run out of the helmet, we run down [to the other end zone] and I like to pray with the team," Walker said. "I feel like they really respect me and see me as a guy that can bring them closer to the Lord. I love doing that, it makes me feel good and that's what it's all about."
Despite not holding a captain position, Walker wants to influence his players and motivate them to perform well.
"I love how [the team] respects me as a leader," Walker said. "Next year, I hope I will be [a captain] and I hope to lead my team to more than just wins, being better people in the world."
At the moment, Walker only plays the position of quarterback. Walker's starting position is ordinarily wide receiver. Due to a concussion early in the season and now a fractured foot, Coppell senior quarterback Kevin Shuman has been unable to play. This leaves the important offensive position up to Walker.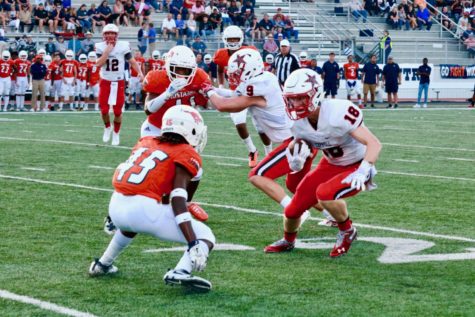 "[Walker] has never hesitated, he's been a very coachable player," Coppell quarterback coach Dalton Williams said. "He does exactly what's asked and he wants to get things right as bad as anybody on the team. He does everything in his power, day-in, and day-out to do that."
During practice, Walker must focus on sharpening his skills on both the throwing and receiving side of a pass. He hops in between drills for each of the positions during practice. 
"It's a lot of work, running back and forth," Walker said. "I throw some routes and then run some routes, going back and forth."
Walker wants to expand his influence past the game of football. He describes his desire to create better people out of his peers on the team. 
"I want to create better young kids," Walker said. "Better athletes overall, but ultimately they go to college, they become husbands, I just want to see my buddies flourish in life."
This is Walker's first year playing for the varsity team. Coppell High School junior Gabe Sosa is a friend and former teammate of Walker's who has seen him make the transition from an athlete on JV to a starting varsity athlete."Last year on the JV1 team, he pretty much played every single snap of the game," Sosa said. "On Fridays, he used to sit on the sidelines and just watch the varsity team play. Like any player, the transition from junior varsity to varsity was a big change for him but he worked hard to maintain his position."
In addition to playing these vital roles on the football field, Walker is a varsity baseball infielder and is also involved in Young Life, Young Men's Service League and Empire Trust.
"[Walker] is a great leader, not just on the football field, but in person too," Sosa said. "Without him, I'm not sure who would fill that leadership role on the team. No one told him to lead a prayer for the team, he decided he wanted to do that."
Moving forward with the football team, Walker has his sights sets on goals that expand past just the sport. 
"We have a lot of work to do," Walker said. "It's bigger than football, I want to do as best I can for the team and help them in any way I can."
Follow Sydney (@syd218) and @SidekickSports on Twitter.
About the Contributor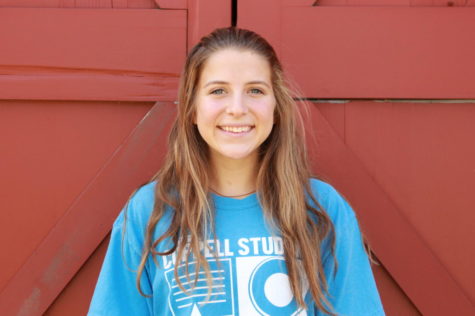 Sydney Rowe, Staff Writer/Photographer
Sydney is a senior and is a second-year writer and photographer on staff. She enjoys being active and going to new places in her free time. In school,...