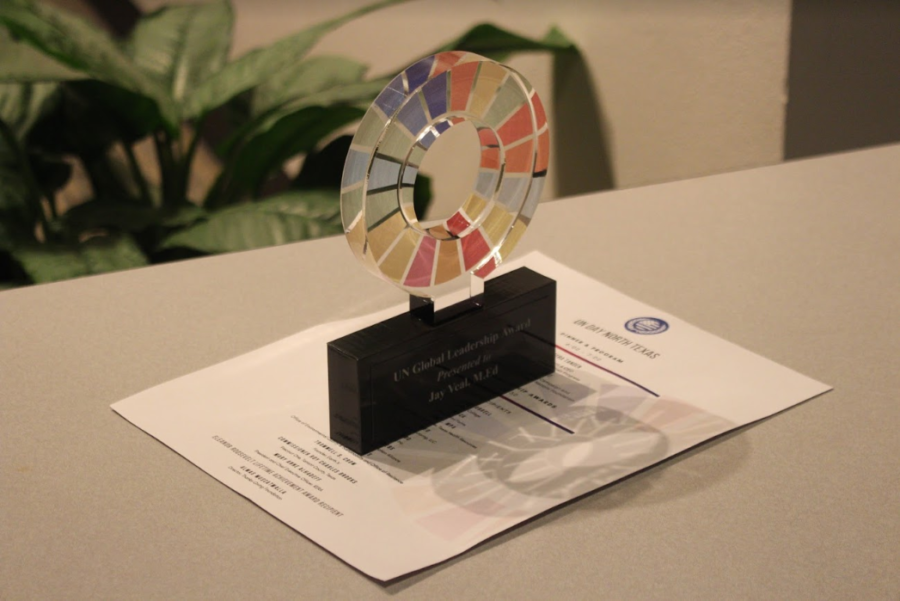 Shivi Sharma
IRVING – Once attendees filed into the Irving Arts Center's dining hall, president of the American Progress organization Neera Tanden began to speak. As Dallas Fort-Worth community leaders and members of the United Nations Association's (UNA) Dallas chapter began their appetizers, Tanden discussed global issues such as climate change, foreign relations and governmental policy. 
"We sometimes forget how powerful each one of our voices are," Tanden said. "The world is changing and we are more dependent on each other than ever before. Texas is a very powerful state, and it will be key to the Senate race and the presidential race."
Oct. 24 is UN Day, marked by chapters worldwide celebrating the annual occasion by means of their choosing. The Dallas chapter held an awards event and dinner to award local leaders for their work in each of the UN's 17 Sustainable Development Goals (SDGs).
Director of the Thanks-Giving Foundation Almas Muscatwalla received the Eleanor Roosevelt Lifetime Achievement Award for her faith-based work in Dallas.
"The UNA-USA is able to carry on the message of the United Nations to the general public who may not understand what the work of the United Nations is," Muscatwalla said. "I'm excited and humbled to be receiving this award. I want to share the time and knowledge that I have to the larger community. I now feel more responsible to the work that I have to do."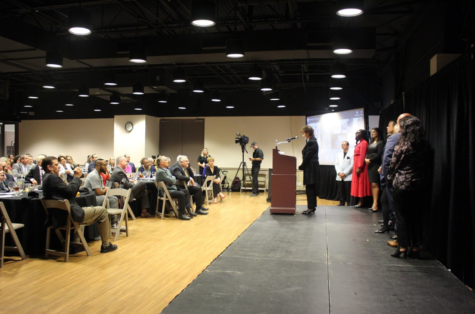 Jay Veal, CEO of Atlanta-based tutoring company It's Not Complicated (INC), was awarded for goal 4: quality education. Veal founded INC in 2015 to address the disparity in widespread education.
"I created the company to solve the problem of 'how can we get quality education to mostly people of color and others without access?'" Veal said. "The whole premise is that nothing is really complicated if you set your mind to it and really focus and study it."
As the event came to a close, people were reminded of the significance of their advocacy in the community.
"A lot of times we get stuck in silos doing our own work under our own organizations and then it's a good reminder that there are other people out there doing the work and that we can get a lot further in joining our forces for those same goals," President of the UNA-USA's Dallas chapter Lisa Winkley said. "Coming together can make our voices not only louder but continue to carry on."