Girl power: Bhojwani digs deep to make dream of pond reality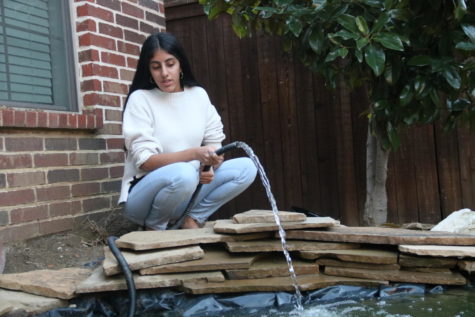 The doubts of her friends would not deter CHS9 student Taara Bhojwani.
"[Peers would say], 'You can't build a pond, you're too small and girly',"  Bhojwani said. "I wanted to prove them [wrong]."
After spending hours in the sun in her backyard, Bhojwani silenced her critics and constructed her own pond. From designing the dimensions and determining the location of her pond to using her house's irrigation system to adding Koi fish several months later, Bhojwani built the pond with little help from anyone else. 
Her vision started as a child when she visited her family in the Philippines. 
"[In the Philippines], it is very common to have Koi ponds,"  Bhojwani said. "I always thought those were really cool but never thought I'd actually [have] one."
Bhojwani's desire to build a pond is a combination of her interest in art and her fascination with aquatics. 
"I've always had an obsession with water," Bhojwani said. "I also love anything that has to do with art, like fashion and jewelry. People don't believe it when I tell them I built a pond."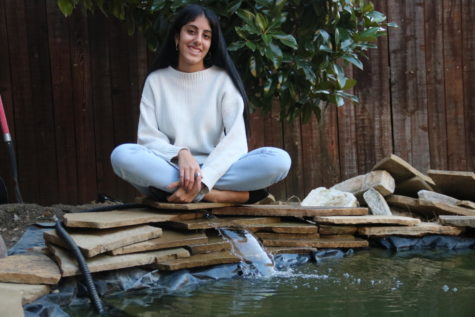 As she grew older, her desire to build a pond stayed the same, though her purpose changed. 
Her determination to fight stereotypes resulted in her spending hours digging a 5 feet long, 8 feet wide and 3 feet deep pond. However, getting the pond to a healthy state wasn't easy.
She had to learn about her home's irrigation system to ensure safe plumbing to her pond and how to dig it. After it was filled, she had to maintain the correct pH level and add a tarp and Koi fish, all with little help. 
"She has done it all by hand." Bhojwani's father Raja Bhojwani said  "She got some help, but most of her friends gave up. The majority of it she has done by herself." 
Even after completing development,  Taara's pond faces many challenges. 
"I realized there were so many other problems, like the water turning green," Taara's said. "I had to empty it more than seven times." 
Bhojwani continues to ensure her pond is in the best condition. 
"Once she starts a project like this, she wants to finish it,"  Mr. Bhojwani said. "She really proved that if you put your mind to something you can do it."
Follow Anvitha (anvithareddytx) and @CHSCampusNews on Twitter.
About the Contributors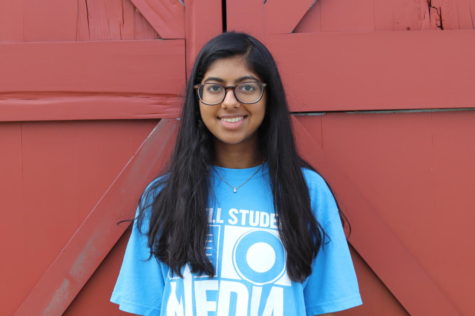 Anvitha Reddy, Staff Writer
Anvitha Reddy is a sophomore and first-year staff writer for The Sidekick. When she's not at school, she's most likely watching Netflix or keeping up with...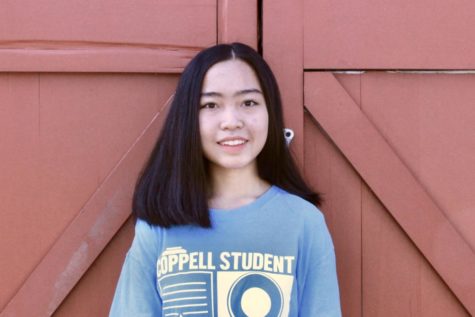 Tracy Tran, Staff Writer/Photographer
Tracy is a sophomore and a first-year writer on The Sidekick. She loves to travel, spend quality time with friends, take photos and try new foods. You...