Cowgirls take on Tigers in second season faceoff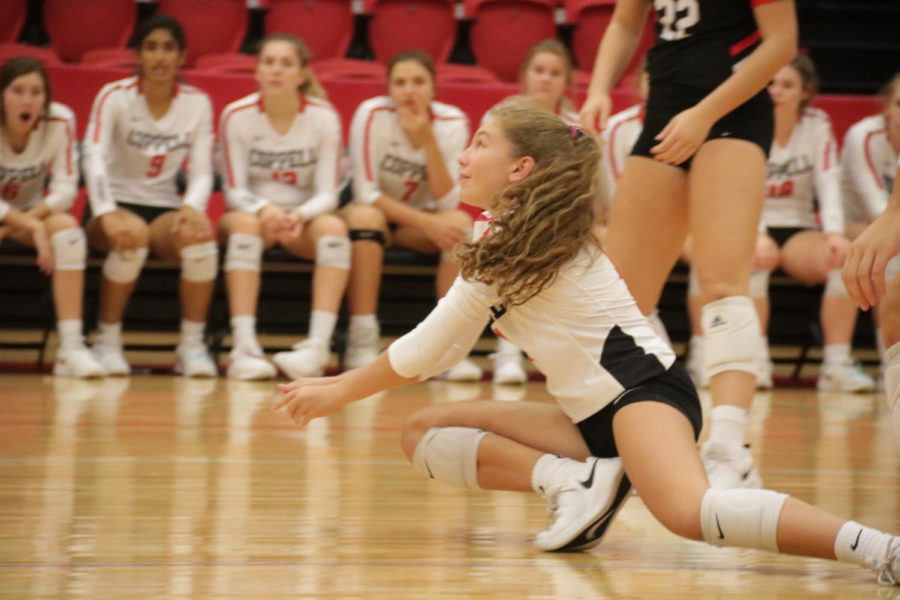 The Cowgirls volleyball team faces Irving for the second time this season in District 6-6A play tonight at 6:30 p.m. in the Coppell High School Arena.
After a resounding win and a bittersweet Senior Night against Irving MacArthur on Tuesday in the CHS Arena, Coppell retains its fourth place spot in the district, which currently gives it a spot in the playoffs. The 3-0 win put its District 6-6A record at 7-4 and overall record at 23-16.
Irving's 0-11 record in District 6-6A and Coppell's previous 3-0 (25-4, 25-7, 25-4) win on Oct. 1 gives the team faith it will be able to secure a win. Coppell hopes to work on some new things and gain confidence for next week's match against Hebron during Friday's match.
"The game against Irving is more of a game to focus on us and work on ourselves as a team," Coppell senior setter Kinsey Bailey said. 
Coppell aims to keep its energy consistent and execute well.
"We're doing a great job of playing consistently, we're playing at a high level and we're good at knowing what the other team is doing, their tendencies, and that helps us play better," Bailey said. "We're going to keep going how we are and keep working on what we've been doing."
Follow Anjali (@anjalikrishna_) and @SidekickSports on Twitter. 
About the Contributors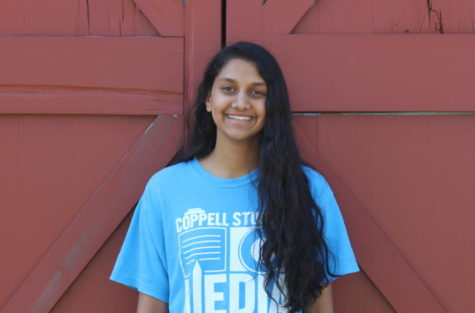 Anjali Krishna, Staff Writer
Anjali Krishna is a sophomore and a first-year staff writer on the Sidekick. In her free time, you can find her listening to music or reading. For questions...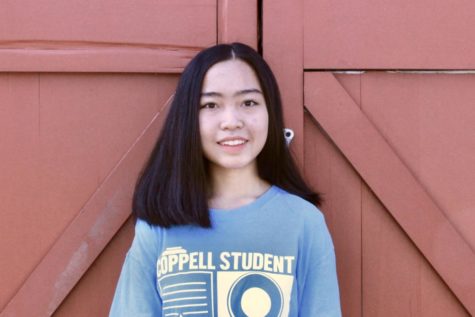 Tracy Tran, Staff Writer/Photographer
Tracy is a sophomore and a first-year writer on The Sidekick. She loves to travel, spend quality time with friends, take photos and try new foods. You...