Culture of togetherness keeps Coppell female teams strong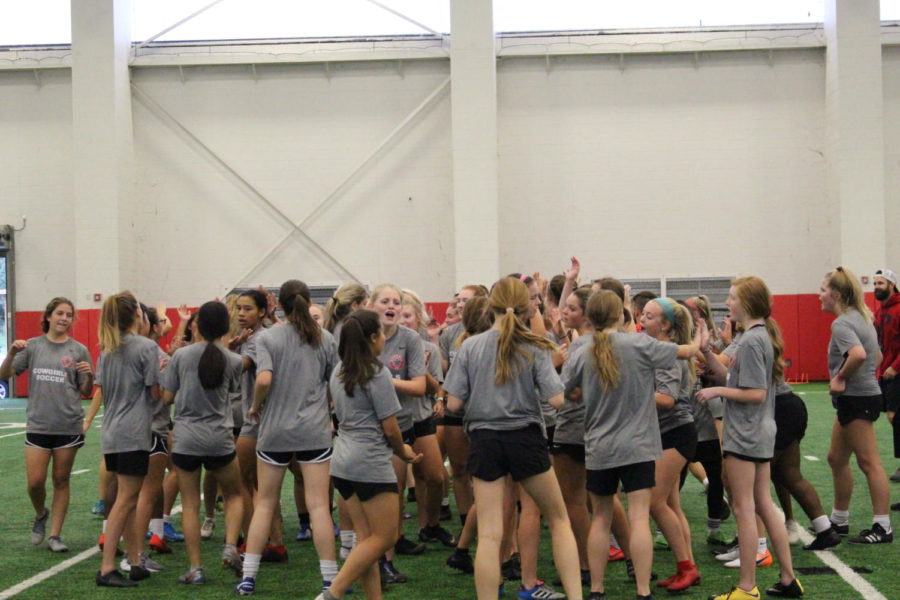 Basketball, soccer, volleyball, you name it. For the Coppell High School female athletes who are a part of the group Cowgirls Supporting Cowgirls (CSC), female empowerment is the real name of the game. 
Studies have found that overall, girl sports teams get less recognition and less attendance at their games than boy sports teams, regardless of how much more successful the former is compared to the latter. 
"Men's teams at school get more recognition because they're talked about more on Twitter, school announcements and the [television monitors] at school," Coppell junior soccer player Maya Ozymy said. "Because of stuff like that, women's sports can easily be pushed to the backseat sometimes."
Sports research found this to be mostly due to the lack of media attention. With less overall coverage, sports media has shaped the way audiences interpret the importance or seriousness of women's sports. Less than 10 percent of sports media cover female sports and less than two percent cover female sports which have been deemed masculine, such as wrestling or basketball. 
Despite these statistics, the Coppell Cowgirls turned this inequality into resolve. 
For them, being supportive of their fellow female athletes is not enough. They embody what it means to "Be There" in CHS' FISH! Philosophy. 
"Most recently, the basketball team attended a volleyball game at Hebron just to have their back," Coppell junior basketball player Kaili Hodge said. "We also went to the spaghetti dinner together. That kind of support is really needed with the girls teams."
It does not end with simply going to games. In September, the girls soccer team surprised the volleyball team with game day treats. A few weeks prior, many female athletes made plans to attend the Lariette Spaghetti Dinner together. 
Recently, the cheerleading team left encouraging posters in many of the teams' locker rooms. This kind of encouragement bleeds into a team's morale during a game. They continue to strengthen the motivation behind playing the sport they love through acts of kindness that remind of the true spirit of teamwork. 
"I feel like we are often forgotten, and no one ever comes to our games," Coppell junior basketball player Emma Sherrer said. "I think this new culture of togetherness we are trying to build will help us all feel like we matter and like all of the hard work we put in every day is worth it."
Follow Camila (@fliipthewriter) and @SidekickSports on Twitter. 
About the Contributors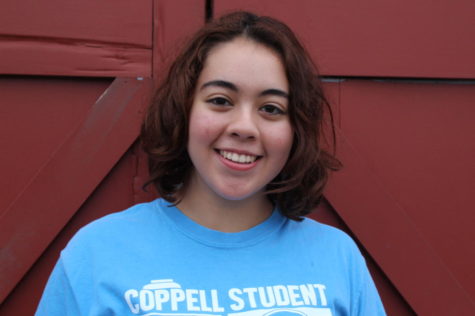 Camila Villarreal, Staff Writer
Camila Villarreal is a staff writer on the Sidekick Newspaper and the definition of an old soul. Mention Paul Anka or Men At Work and Camila will ramble...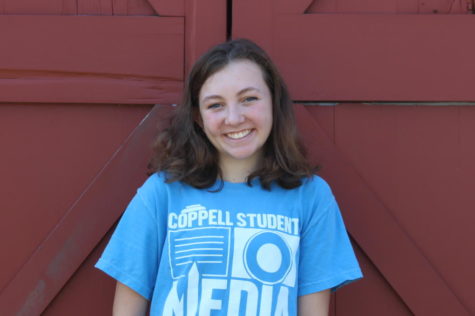 Blanche Harris, Staff Photographer
Blanche Harris is a junior and a first year staff photographer. In school, she enjoys singing in A Capella, and dancing in Respira, the show choir. Outside...