Q&A: Lamichhane carrying legacy to support Nepal
Coppell High School senior and Night for Nepal president Ichha Lamichhane, who helped start the club in 2015, has ambitious goals for the club this year to raise money for a project in Nepal.
What are your goals for Night for Nepal this year?
Our goal for this year is to collect money, and then the money we raised in 2018, 2019 and this year, we are going to group all together and send to Nepal so we can build a clinic [in Nepal]. What that's going to be like is probably three or four rooms where doctors from the city can come in, and they will have a safe and clean environment for them to practice.
What upcoming events are planned?
We are planning to have a Kendra Scott Gives Back Night again, just like previous years. We are also planning Chipotle gives back and probably some [more events] with some local restaurants in Coppell. Our big event, Night for Nepal Movie Night, which is in April, is where we show a movie, have bounce houses, food trucks [and] games-everything that makes it a family-oriented event.
Why did you want to be a part of this club?
I am from Nepal myself, so whenever the earthquake happened in 2015, it happened right where my dad was born. Right when it happened, my grandparents were devastated, everything had collapsed. Listening to it from my parents, my sister, her friends and I were like, "What can we do from here in Coppell to impact lives somewhere else?"
How is the club different this year?
This year is our fifth year; my sister [CHS class of 2018 Kritima Lamichhane] ran it before I took over. I just want to make it better and bigger this final year. We want something like a big blowout, I'm not sure what else to call it, but something big.
Why are clubs such as Night for Nepal so important?
We are given everything here in Coppell. Everyone says we have our own bubble and we don't really care about what happens outside, nothing really affects us. [Just like] Hope for Africa and Night for Nepal, there are so many other clubs in the school that want to see change and are bringing change to the world and seeing where they can leave an impact outside of Coppell as well.
Follow Sydney (@syd218) and Sidekick (@CHSCampusNews) on Twitter
Hang on for a minute...we're trying to find some more stories you might like.
About the Contributors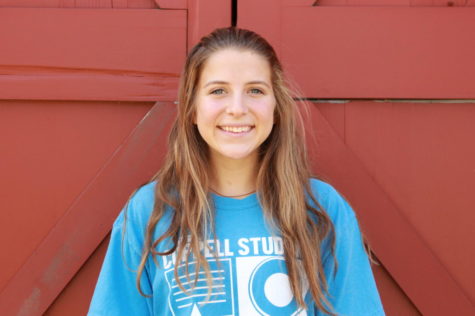 Sydney Rowe, Staff Writer/Photographer
Sydney is a senior and is a second-year writer and photographer on staff. She enjoys being active and going to new places in her free time. In school,...