Pretorius pursuing military career with verbal commitment to West Point
Previously picturing a life as a Navy SEAL, Coppell senior Johan Pretorius had a change of heart and committed to West Point on Sept. 28. Pretorius, previously featured in The Sidekick for his accomplishments for the school swim team, will swim for the Army at the Division I level while chasing his dreams of a military career. 
Why did you commit to West Point? 
They offered me [a position on the swim team] over the summer. I had offers from the Navy and the Army. I wanted to go to [the] Navy really bad, but I went on another trip to [the] Army and after a long period of thinking, I chose Army at West Point. I feel like there are more military opportunities at West Point over Navy, especially while you're at the academy. You have more combat training, and I definitely want to go combat for my service. I want to make a military career, so I feel like Army was the way to go. 
How did you transition from wanting to be a Navy SEAL to wanting to join the Army?
Navy SEALs is like special operations, special forces. Army has that as well. Army has Green Berets, which is similar to the Navy SEALs. The same concept is still there. Both Army and Navy special forces are still as elite as you can get. I wouldn't say it was hard changing my mind, but I definitely made the right decision going to Army because of the military aspect of it. Career-wise, Army was the way to go. After [being] a SEAL, I didn't see myself going the admiral route, I definitely saw if I went to the army and I was done with special forces, I saw myself down the army ranking system. 
Why did you want to go down a military path to begin with?
The Army is discipline and order, something that really attracts me. I want to serve my country. America is a great place, it's the best country in the world. I want to protect that ideal of freedom. I know a lot of other countries, like in South Africa, don't have the freedom we have here. It's just something I feel – that it's the right place for me. 
How do you think your swimming will influence your military career?
Swimming takes a lot of mental power, and that is definitely preparing me a lot for what is to come. I know specifically at West Point, the people that do swimming at West Point, those people are normally the ones that go special forces or have the elite positions in the military, because of their mental ability and ability to push themselves. 
Who do you know at West Point?
I know a couple of the recruits coming this year. I went on a couple of trips with them [this summer]. The guys on the swim team, they text me and help me with my application process. The army got brand new coaching staff this year. The head coach is from [North Carolina State University (NC State)], which is fourth in the NCAA. Their head coach is from NC State, the assistant coach is from NC State, one is from Johns Hopkins, the coaches are awesome. That's another reason why I changed my mind to Army, the coaching staff is so talented. I feel very comfortable coming in with them. They're not old school; a lot of the other teams are old school, but these are young guys and they are more of the new swimming era. 
What motivates you?
What motivated before I committed was [wanting] to swim in college. Waking up every day, my alarm said "Army" and that was my motivation to just to get into college. Now my motivation has switched more to intrinsic motivation of doing well and getting better times. I know a lot of people slack off their senior year, but that's not me. I want to show the army coaches they made the right investment in me, so that's my motivation: showing them I'm committed to their team by swimming well this year. 
Follow Sally (@sparampottil) and @SidekickSports on Twitter.
Hang on for a minute...we're trying to find some more stories you might like.
About the Contributors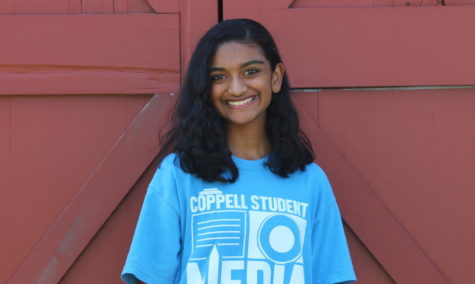 Sally Parampottil, Executive Sports Editor
Sally is a junior and the Executive Sports Editor on The Sidekick. When not working on homework or other school-related activities, she can be found rewatching...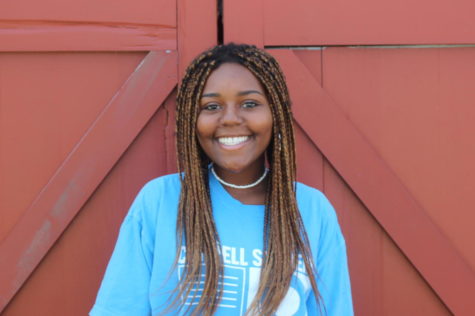 Neveah Jones, Staff Photographer
Neveah Jones is a junior and second-year staff photographer. Neveah is involved in Student Council and National Honors Society.