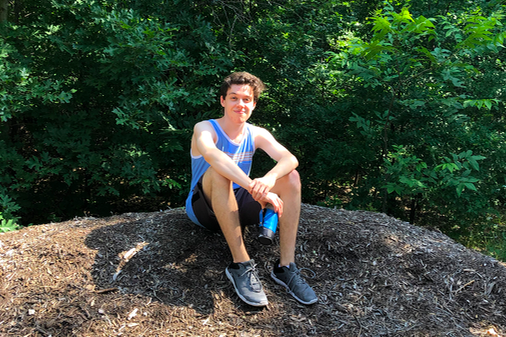 Photo courtesy Anthony Cesario
According to my parents, I am very predictable.
I groan about the unbearable Texas heat each time I burn my hand on the car seat belt buckle. I sigh dramatically every Sunday evening because "I don't want to go to school tomorrow." I stress every day about what will happen to me if I don't end up at one of my dream colleges, especially because all but one of them are out of state – and not unintentionally. 
My parents assume I dislike Coppell, and I don't blame them. It does seem like I am in a rush to leave.
But really, I do love it here: the nature trails at Andy Brown and Wagon Wheel Parks; the alfredo pizza at Palio's, the pulled pork at Hard Eight BBQ, the giant cinnamon rolls at Local Diner. I love my friends and teachers and the community members I have met over the years. I am beyond fortunate to have called this place home all my life.
Admittedly, after 17 years of living in the same city, I am ready for a change of scenery. Still, as I anticipate my future, the inevitable senior year nostalgia has set in. It will be strange to not look out my window and see the lone sweetgum tree standing commandingly in my backyard, to not stroll past Taylor's Garden on my walks, to not stare up at the model solar system hanging from the ceiling in my room every night before I fall asleep. 
My goal this year is simple: to explore the nature trails I have not yet explored, to befriend the people I have not yet befriended, to order meals I have not yet ordered at restaurants I have not yet visited. I want to make the most of my time left in Coppell and share my love for this town through my work in The Sidekick.
I am incredibly excited for the next phase of my life, a phase that will likely take me hundreds of miles from Coppell. But as graduation draws nearer, trailed by an uncertain future, I don't mind staying here just a little while longer.
Follow @anthonycesario_ on Twitter