Making politics easy, one post at a time
Castro providing unbiased news through Instagram, YouTube channels
Scrolling through news channels in April, Coppell High School senior Ram Castro finds himself growing frustrated as he struggles to find unbiased stories. This is the moment he decides to start his Instagram page, @easypolitics_2000, which was later renamed to @easypoliticsusa.
As the name implies, the goal of the page is to provide quick, easy-to-access and simple information about current events. Since Castro made his first Instagram post on May 1, the account has amassed more than 3,300 followers. By popular demand, Castro also started a YouTube channel called Easy Politics.
"[Easy Politics is] very straightforward," Castro said. "It doesn't use bias, it doesn't use opinions, it just tells you what's going on in the news and helps you make your own opinions."
Topics published on the Easy Politics Instagram and YouTube channels range from Facebook's privacy invasion scandals and the debates over the legalization of marijuana to larger subjects such as abortion and gun control.
"The most fun part is seeing civil discourse in the comments," Castro said. "When I read the comments, I see people start off in a very heated debate using insults, and at the end of the [debate] they might [concede]. They're like, 'I still have my own beliefs, you still have yours, but I respect your beliefs, and I understand why you believe what you believe.' I feel like this is a community that brings people together, and just watching that makes me very happy."
According to Castro, he constantly reads news reports from three news channels from across the political spectrum — CNN for the liberal perspective, Fox News for the conservative perspective and Reuters for a more bipartisan view. He carefully reviews his captions, choice of pictures and the way he talks about topics to look at them through the audience's point of view. Altogether, Castro is dedicated to ensuring his content is unbiased.
"He's always so determined to do whatever he loves, and if he starts doing something, he's going to continue," said CHS senior Umama Suriya, who has followed Easy Politics since it began and has helped with Castro's videos. "It's very cool to see how he can do all these things and still stay dedicated to every single one of them. Easy Politics is a perfect account for people to go to because I feel like a lot of people, especially teenagers, [are] so used to seeing biased news. Easy Politics gives us a way to see both sides and just pick our [own] side."
In addition to managing Easy Politics, Castro is also a senior wrestler, a member of the varsity debate team and the president of the CHS Technology Student Association chapter, a club that allows people to explore STEM. 
"He's a very hard worker, very focused, very dedicated," Coppell wrestling coach Chip Lowery said. "He's grown a lot [since he started wrestling sophomore year]. He's willing to put in the work, to work out really hard."
Though Castro is involved in many school activities, by continuously reading the news, working on his posts and videos throughout the day and managing his time effectively, Castro is able to keep enough room in his schedule to create content for Easy Politics.
"This channel means a lot to me," Castro said. "Our generation [is] going to be the future voters, so it's important that we always stay informed, that we always listen to the other side of the argument, even if you don't agree with it, and that you just inform yourself."
Follow @anthonycesario_ on Twitter
About the Contributors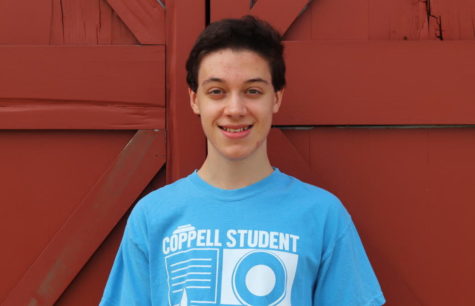 Anthony Cesario, Executive Editor-in-Chief
Anthony Cesario is a senior and the Editor-in-Chief of The Sidekick. When he isn't keeping up to date with all things music related, he enjoys exploring...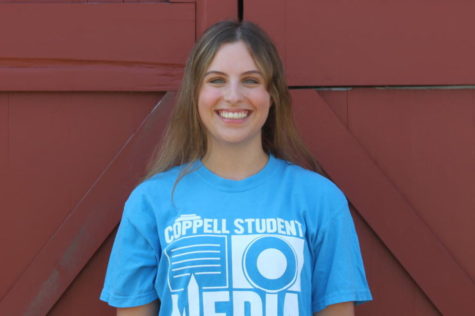 Mari Pletta, Staff Photographer
Mari Pletta is a senior and a third year photographer for The Sidekick. Outside of school she enjoys traveling and taking photos on vacation over the summer....