Cowboys cage Cardinals to win District 6-6A opener
IRVING – After the first touchdown and point after kick at seven minutes into the first quarter, the game was won. The Coppell football team, in its District 6-6A opener and coming off of its bye week, defeated MacArthur at Joy and Ralph Ellis Stadium on Friday, 42-6. 
"We got out fast and played hard from the get-go," Coppell sophomore wide receiver Anthony Black said. "Everyone got to play, and it was a good game overall."
Said first touchdown, a 13-yard rush from Coppell senior quarterback Kevin Shuman and extra point kick from Coppell junior Tyler Reid, was the beginning of a strong offensive campaign, matched by an equally strong defense. 
Shuman, playing in his first game since the season opener in which he was placed in concussion protocol from a hit to the head, ran for two of the six Coppell touchdowns, the second which occurred within the one-yard line less than four minutes into the third quarter.
"He looked good," Black said. "He went out there and didn't miss a beat; he was running, throwing, he was doing his thing, just like before he got injured."
The only points MacArthur managed came from a 40-yard touchdown pass in the second quarter, though the extra point kick failed. Coppell shut them out in the second half, allowing no more points to be scored while racking up an additional 14 points themselves. 
"It went really well," Coppell junior defensive back Gavin Osteen said. "We came off a little sloppy in the first half, but [Coppell coach Mike DeWitt] gave us a pretty inspirational speech during half time, and we really picked it up in the second half."
Consistent strong defensive coverage by Osteen, along with an interception at the Cowboys' 33-yard line in the third quarter by Coppell junior defensive back Canon Peters, set up a scoring opportunity. A series of passes from Shuman to Coppell senior running back Cam Williams set the stage for Shuman's one-yard rush. 
Though there were no further scores in the third quarter, the final score of the game came from a 5-yard pass from Shuman to Williams less than two minutes into the fourth quarter, which brought Coppell to a 35–point lead. 
"After Allen, we feel like we did really well in that game and that just motivated us to keep working harder," Osteen said. "Work harder in practice, and we'll never have a situation like that again and we'll come out victorious in every game that we can." 
Of the 42 points scored, 28 came in the first half. The first quarter, which ended with a score of 14-0, included a 9-yard touchdown pass from Shuman to Coppell senior wide receiver Bishop Bell.
"[My favorite part of the game was] definitely Bishop Bell's touchdown, fadeback to the end zone," Osteen said. "It's good to see that kid. Kid's been working real hard, good to see that kid finally get his opportunity and take advantage of it."
The Cowboys think they can still improve.
"We need to work on executing more, not messing up," Coppell junior running back Jason Ngwu said. "We had a lot of penalties in the first half, holding and stuff, and we need to work that."
Coppell is now 2-2 overall and 1-0 in District 6-6A. The Cowboys host district foe Hebron at Buddy Echols Field on Friday at 7 p.m. 
Follow Sally (@sparampottil) and @SidekickSports on Twitter. 
Hang on for a minute...we're trying to find some more stories you might like.
About the Contributors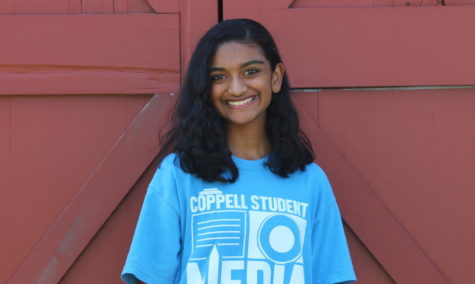 Sally Parampottil, Executive Sports Editor
Sally is a junior and the Executive Sports Editor on The Sidekick. When not working on homework or other school-related activities, she can be found rewatching...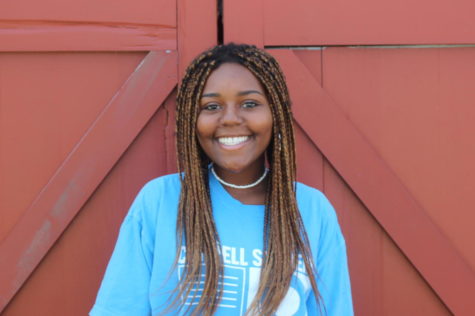 Neveah Jones, Staff Photographer
Neveah Jones is a junior and second-year staff photographer. Neveah is involved in Student Council and National Honors Society.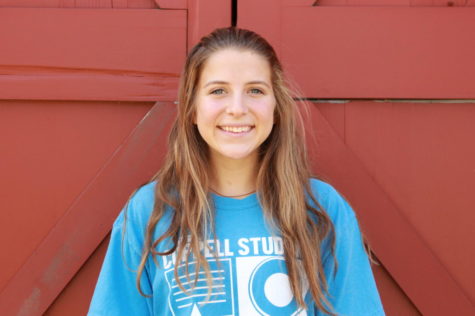 Sydney Rowe, Staff Writer/Photographer
Sydney is a senior and is a second-year writer and photographer on staff. She enjoys being active and going to new places in her free time. In school,...