Cowgirls level district record with loss to Marcus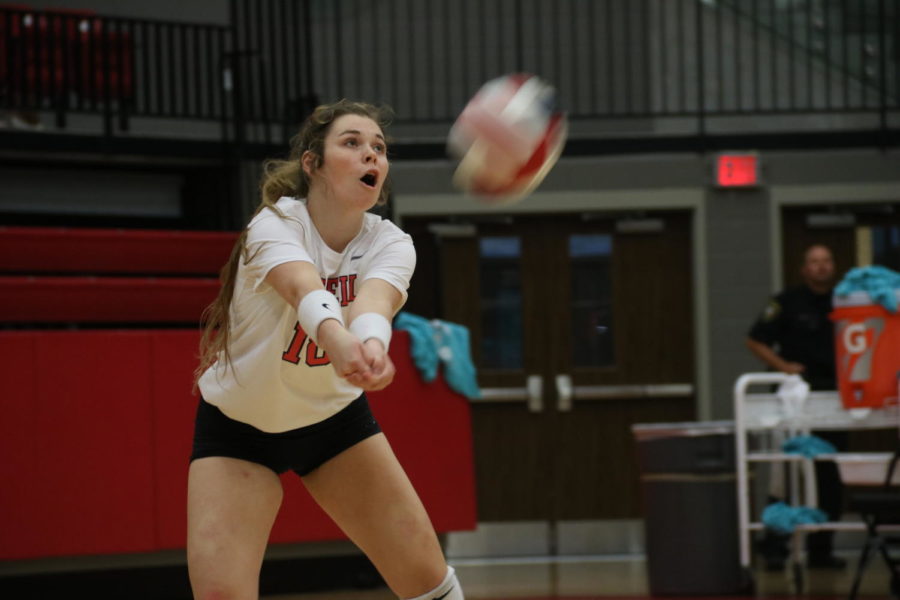 After three sets of consistent struggles to finish strong, the Coppell volleyball team suffered a loss to District 6-6A opponent Marcus, 25-21, 25-19 and 25-23. 
The Cowgirls are now 2-2 in District 6-6A, while the Mauraders  remain unbeaten at 4-0.
"We've been struggling finishing matches and clearly, that's what happened tonight," Coppell assistant coach Holland Smith said. "We need to work in our consistency and finishing a match, just in general." 
In the third set, the Cowgirls fought hard to stay alive, going back and forth with Marcus. At times throughout the set, each team was able to break away, only for the other to catch up. Though Marcus came out on top, 25-23, the final set served as the closest.  
The first two sets, both going to Marcus, 25-21 and 25-19, looked similar to each other. Both sets began alternating leads by Coppell and Marcus. However, both sets also resulted in the Marauders breaking away and increasing their lead.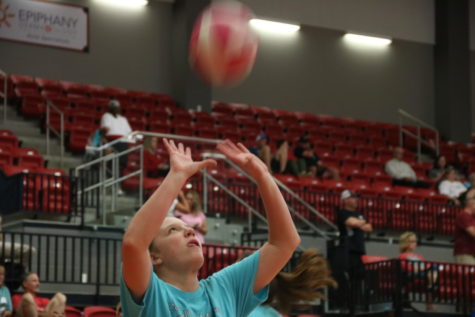 Many of the points resulted from both offensive and defensive errors from the Cowgirls. 
"It was a great learning experience for us, just because we know we didn't play our best, so now we can go into these next few practices and figure out what we need to do better and how we can be better," Coppell senior setter Kinsey Bailey said. "The biggest thing was just that it was a big learning experience for us."
All three sets contained longer rallies. Though Coppell took most of those rallies, it signals another area of improvement.
"The biggest thing we need to improve on is executing our hitting," Bailey said. "We've having a little bit of issue putting the ball down and working hard to take those long rallies and shorten them by putting the ball down. That's the biggest thing."
The Cowgirls are on the road their next two matches, travelling to Irving MacArthur on Friday at 6:30 p.m. 
Follow Sally (@sparampottil) and @SidekickSports on Twitter.
About the Contributors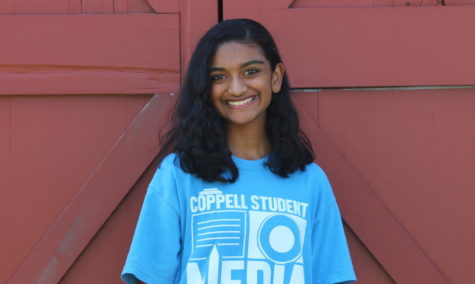 Sally Parampottil, Executive Sports Editor
Sally is a junior and the Executive Sports Editor on The Sidekick. When not working on homework or other school-related activities, she can be found rewatching...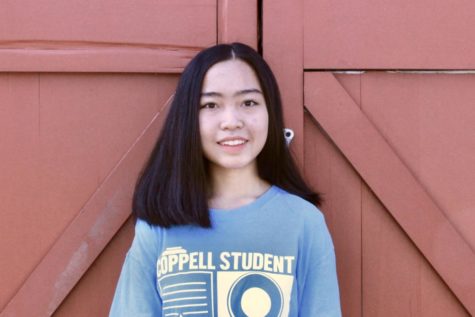 Tracy Tran, Staff Writer/Photographer
Tracy is a sophomore and a first-year writer on The Sidekick. She loves to travel, spend quality time with friends, take photos and try new foods. You...