Dutton's world of Disney, all filled within a classroom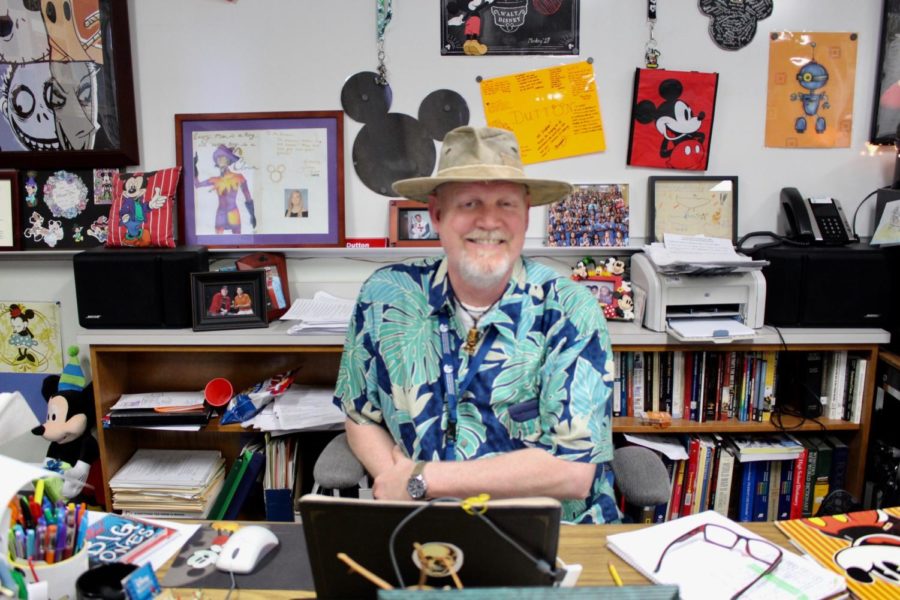 With the gift of a watch and the flicker of a black and white cartoon came the spark of a childhood love prolonged. Today, this nostalgic passion can be seen through a classroom of magical collectables and decorations.
From cup holders to folders, even vintage posters, Coppell High School history teacher Kyle Dutton creates an environment full of fantasy and fun.
Dutton, who teaches IB History of the Americas, received a Mickey Mouse wristwatch from his grandmother when he was 5. Originally a fan of Bugs Bunny, Dutton started to find himself laughing along to Mickey Mouse cartoons through the 1970s. Mickey Mouse became part of his life again when he went to Walt Disney World for a youth choir trip in high school, and then once more on a spring break trip a year later.
But Mickey Mouse is more than just a small mouse in bright red trousers and yellow shoes- it became an alter ego.
"I have a bit of a bad attitude, but when you look at Mickey, he's positive, adventurous and optimistic even in the most entangling of situations," Dutton said. "He's truly inspiring, with his morals and values, always making things work, always with a smile on his face."
The fun and happiness that Mickey Mouse brings isn't only limited to a screen or an amusement park for Dutton. It's a joy he wants to spread and the classroom is just the start. From Mickey Mouse posters, pencil holders, folders, plushies and more, he has created a unique environment of his own.
"I wanted an environment that wasn't boring to students, something appealing, fun and most importantly welcoming, encouraging and warm," Dutton said. "I wanted my students to see something new every time, and the environment is a big part of that." 
The most prominent of all his Mickey Mouse antiques is the large poster that sits on the left side of the wall, near the classroom's entrance.
"It's one of my favorite posters, given to me by a thoughtful group of students," Dutton said. "It has a comic-like display underneath and it's decorated in the iconic colors of Mickey – black and white. It's fun, creative and I had a perfect place to hang it."
Another one of Dutton's favorite items is a figure of Mickey Mouse that sits with its legs crossed. It is a foot tall and was given to him by his students. 
"It used to be here in my classroom, but I brought it back home and it's in my library now. It's very special to me," Dutton said.
From the flickering black and white screen to the colorful world of Disney he creates in his life, Dutton's love for Disney and Mickey Mouse continues on.
"It's truly something magical, it's something revolutionary," Dutton said.
Follow @Sarah.hab1 on Twitter.
About the Writer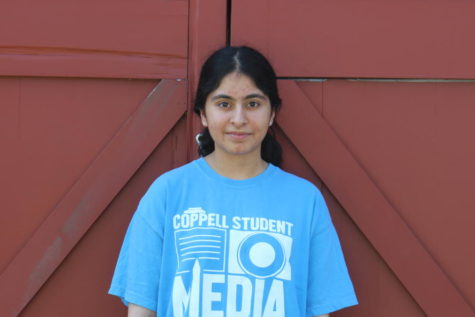 Sarah Habib, Staff Writer
Sarah Habib is a junior and first-year staff writer for The Sidekick. In her free time she enjoys stressing out about school, exploring different kinds...